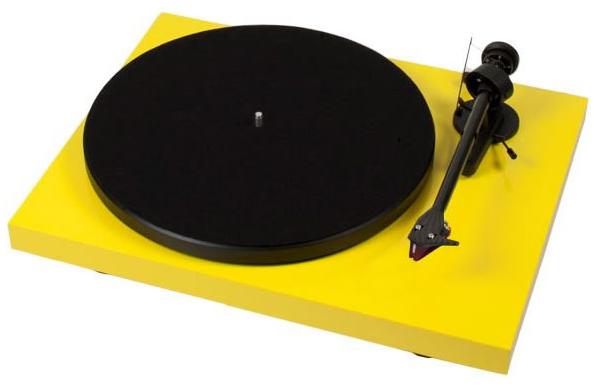 Pro-ject Audio has just released their new Debut Carbon turntable. The Debut Carbon turntable is an upgrade to the current Pro-ject Debut III turntable.
The first Debut turntable was introduced in the late 1990s. The product was aimed at bringing a high-fidelity, simple setup turntable product to the mass market at an affordable price point.
The new Debut Carbon has been designed to set new standards in this affordable category, while the demand for quality vinyl playback continues to increase.
The most obvious improvement is the inclusion of a carbon tube tonearm, which increases stiffness and decreases unwanted resonance over standard aluminum construction. Carbon is extensively used in high-end tonearms but due to high cost is rare to find in lower cost products. In addition, the Debut Carbon utilizes a larger diameter platter to ensure smoother rotation, as well as a new motor suspension design. Together the improvements offer upgraded performance.
High quality RCA connections are fitted on the Pro-ject Debut Carbon, plus there will be a model with a Phono Stage and a USB digital-to-analogue converter.
 Additional Features:
• 8.6" carbon tonearm
• Larger diameter platter
• Precision belt drive with synchronous motor
• New sorbothane motor suspension
• Felt mat
• Choice of Ortofon OM 10 or 2M red pre-mounted cartridge
The Debut Carbon is offered in seven high-gloss fashion colors (Black, Red, Green, Blue, Yellow, Silver or White) and a full-sized hinged dustcover is included. The Debut Carbon will be available April 2012 for $399 US.
Look for more details at: www.project-audio.com.