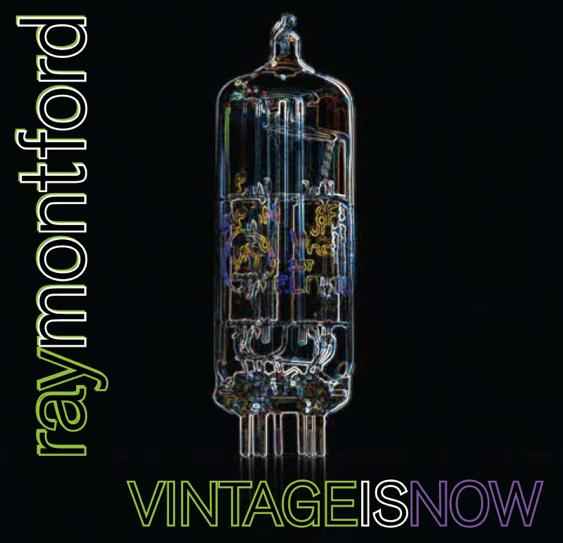 I just wanted to take a few minutes to tell you about a local (Toronto, Canada) artist that I've been following for sometime now – his name is Ray Montford.  I first came across Ray a number of years back, when I purchased one of his albums – "a fragile balance" on 180 gram vinyl.  I was mesmerized by this album, it's sound, it's flow and it's soft emotion.  I've also seen Ray play live and it has always been a wonderful experience.  He is truly into his music and the performance, always making sure to connect with his audience. 
Ray's music is hard to label – it's a fusion of what I would say blues, rock, classical and jazz, which is a great thing.  One aspect of his music is that it always casts a sonic landscape that bekons deeper listening.  On November 7, 2012, Ray released Vintage Is Now produced by Terry Brown (Rush/Max Webster/Klaatu), Vintage Is Now includes the members of Ray's band – Ben Riley and Tom Lewis.  And in connection with this album, Ray has just released a hi-resolution (1080p) video on You Tube that I wanted to share with you.  Give it a watch but more importantly, give it a listen and you never know – you may get as hooked as I am: www.youtube.com/watch?v=sZJsZ48nQ3A&feature=youtu.be.
Bye-the-way – The Ray Montford Trio will be performing FREE concerts next weekend (June 14, 15, 16), as part of the annual 'Taste of Little Italy Festival' at the corner of College & Euclid in Toronto, Canada.  Look for dates on his website: www.raymontford.com.