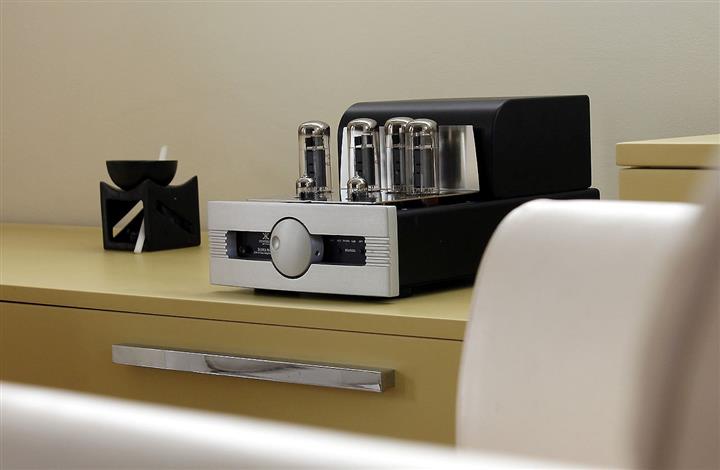 Red Leaf Audio has just been appointed as the new exclusive Canadian distributor for Synthesis Audio products.
In the heart of Italy there's a group of artisans still making audio equipment the old-fashioned way… by hand. Everything about their audio equipment reflects an attention to detail that is rarely seen these days. Synthesis Audio has managed to marry the past with the future by designing products that offer first rate performance in both regular and compact sized chassis. Additionally they offer features such as digital inputs that allow streaming of hi-res audio and connections for the wildly popular turntable. Synthesis products are available in 5 colours (Black, Red, White, Brown, Silver).
Coinciding with the announcement, Synthesis Audio has also just introduced the new Roma DC-54+ Compact Digital Amplifier / Streamer.
The Roma DC-54+ Integrated amplifier features hi-res audio streaming, (including DSD) and provisions for a high quality turntable in one beautifully hand crafted compact chassis. Measuring just 10.3″ wide by 3.75″ high, the Roma 54-dc+ amplifier delivers 100 watts per channel providing enough power to drive even the most demanding speakers while still fitting into the tightest of spaces. Other features include an Optical input for connection to modern flat panel TV's allowing this single piece to serve as the heart of a modern entertainment centre. Available in 5 colours (Black, Red, White, Brown, Silver).
For more info please visit www.redleafaudio.com or contact Red Leaf Audio by phone at 905 746-9333.