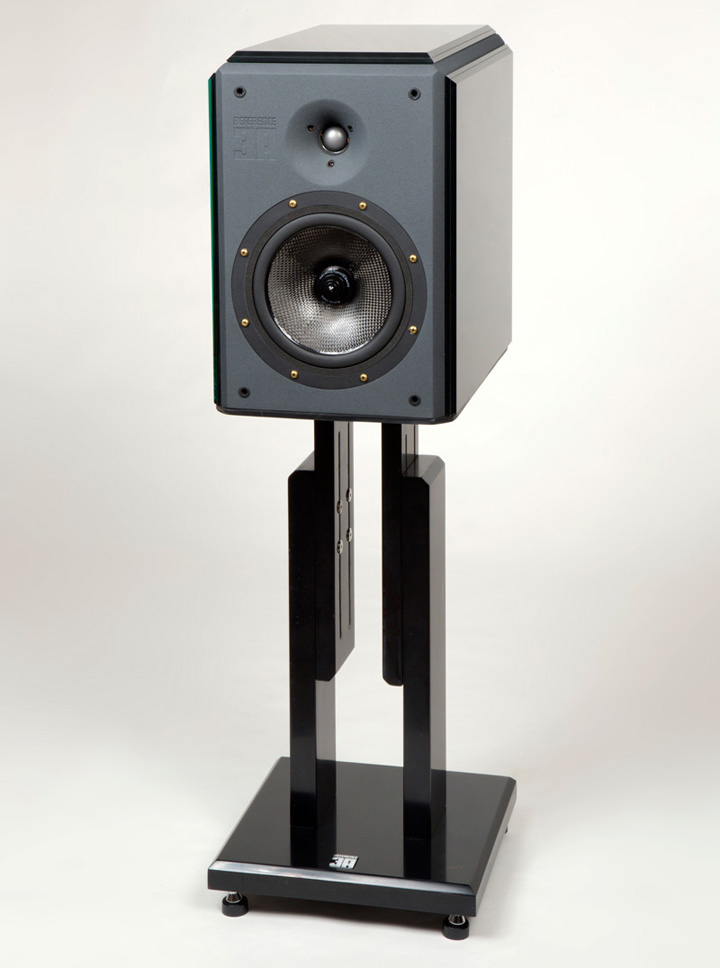 Reference 3A has just revealed a brand new monitor out called the Reflector, offering the company's most advanced speaker design to date.
The cabinet sides of the Reflector have layers of thick glass, laminated with an absorbing material in constrained mode, structurally integrated onto the main cabinet. Critically positioned and perforated cross and vertical spine braces prevent the inward movement of the cabinet walls.
Tune-able brass tension rods have been applied in both lateral directions to prevent outward movements, to create the company's most silent cabinet ever, even exceeding that of the previous flagship built with dense resin board panels.
Newly refined and specifically optimized for the Reflector, Reference 3A's proprietary woven carbon fibre driver is hyper-exponentially shaped to avoid cone break up modes, operating in direct-coupled, full range mode without the requirements of a crossover, avoiding signal interruption for the most immediate wave propagation.
High frequencies are served by a well-matched beryllium tweeter which is perfectly aligned and positioned in a precisely shaped wave guide. The high frequency bandwidth is controlled by a single, in-house customized capacitor resulting in a well-integrated and very coherent spatial sound.
PRICE : $12,000 pair
For more info, please visit www.reference3a.com/reflector.html