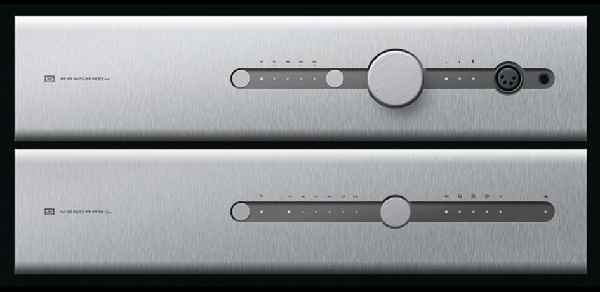 Schiit Audio has just release information on two new products, their new Ragnarok amplifier and their Yggdrasil digital-to-analogue converter (DAC).
The new Ragnarok is claimed by Schiit to be "the world's first universal amplifier" in that it has been designed to power IEM, headphones right through to loudspeakers.  The Ragnarok has an output capability of 100 watts-per-channel into 4 ohms; 3 selectable gain settings; a relay-switched stepped attenuator volume control and what Schiit terms as a "Crossfet" circlotron-style output topology  The name Ragnarok comes from Norse legend, meaning the "end of the world."
Power Output: 100W /4 ohms; 60W / 8 ohms; 15W / 32 ohms; 9.6W / 50 ohms; 1.6W / 300 ohms; 800mW / 600 ohms
Inputs: 2 balanced, 3 single-ended stereo inputs
Outputs: speaker terminals, 4-pin balanced XLR headphone, TRS unbalanced headphone, balanced and unbalanced preamp outs
Gain: selectable gain of 20, 7, or 1
Volume: (64) 1.25dB steps via relay-switched stepped attenuator
Topology: all solid state
Power Supply: 400VA transformer with 4 separate circlotron output rails, over 100,000uF filter capacitance total
Size & Weight: 16 x 12 x 3.875", 30 lbs
The Ragnarok is expected to become available in late 2013 at a MSRP of $1400-1600 U.S. 
Schiit Audio will also be releasing a new DAC, they have named the Yggdrasil, which meanse the world tree and source of all things, from Norse legend.  The new Yggdrasil will incorporate proprietary technology from the input stage right through to the clock regeneration, digital filter, D/A conversion and analog output stage.  
Inputs: USB, Toslink, Coax, BNC, AES/EBU
Outputs: balanced XLR and single-ended RCA
Clock Regeneration: proprietary Adapticlock topology with analysis of quality of incoming datastream, as well as VCO and VCXO reclocking
Phase Inversion: selectable via front panel button
Digital Filter: proprietary Schiit closed-form bitperfect digital filter based on <REDACTED>
D/A Conversion: proprietary fully differential configuration based on <REDACTED>
Analog Stage: proprietary Schiit Pivot-Point differential current-feedback topology, fully discrete, with ultra-low-noise JFET and bipolar devices
Power Supply: 4 choke-input, shunt-regulated supplies feeding 20+ stages of discrete and integrated local regulation
Size & Weight: 16 x 12 x 3.875", 30 lbs
The new Yggdrasil is expected to become available in early 2014 at a price between $1700-1900 U.S.
Look for more details on these products at: www.schiit.com