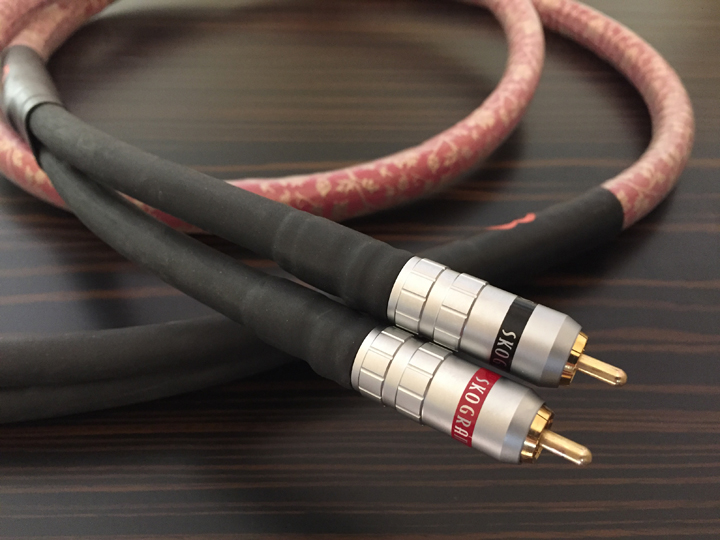 During 2016, my editor Suave Kajko at NOVO magazine let me audition a pair of Skogrand's Tchaikovsky interconnect cables ($6,950 US) for about 8 months. Within a very short time, I concluded that these were (indeed… are) the quietest and most accurate pair of interconnects that I'd ever heard. As a reviewer, I wanted—perhaps even needed—to have those awesome cables in my arsenal of reviewing tools. Sadly, I had to return them.
At the TAVES Consumer Electronics Show in 2016, Suave asked if I'd like to review Skogrand's new Vivaldi interconnects ($750 US/2m length) and a matching pair of Vivaldi speaker cables ($850 US/3m length).
Word spread like a virus through my local grapevine of audiophile friends that I'd be getting Skogrand's new interconnects and speaker cables in for review. All of my audio-buds were drooling in anticipation at hearing the new 'entry level' cords. Up until now, the biggest issue with Skogrand's wires has been their cost. You want the best…? Well… the best costs money: a LOT of money. Not any more though. The new Vivaldi cable line has price points that are far more accessible.
The excitement which Skogrand has created by releasing their entry-level (read: affordable) Vivaldi line of cables has been utterly remarkable.
Since 2011, Skogrand has been proudly making ultra-high end reference calibre audio cables in Norway. Whereas many of the bigger cable companies who established themselves in the 1990s and 2000s seem to be resting on their laurels and are still selling the same wires that they designed 15 or 20 years ago, Skogrand's newer cable technologies are pushing the boundaries of what is, sonically speaking, possible.
The Vivaldi Interconnects (ICs) which I reviewed were about 3/4-inch in diameter. The have a striking ox-blood red colored, stitched fabric cover which sits underneath a heavy-gauge clear polymer outer jacket. The conductors are 24 AWG OCC (Ohno Continuous Cast) solid core copper wires. My review pair was terminated with locking Skogrand RCA plugs.
The primary sonic goal for all of Skogrand's cables is to "…liberate the true sound of every system connected with [them]." Instead of adding or subtracting any sort of sonic coloration, all of Skogrand's cords have been designed with the penultimate goal of letting audiophiles hear exactly how their components sound.
Skogrand uses balsa wood, OCC copper, Poly-tetra-fluoro-ethylene (PTFE) cotton, cross linked poly-olefin, Per-fluoro-alkoxy fluoro-carbon (PFA), silver, gold, silk, and rhodium in different configurations to achieve an exceptional clarity and accuracy from all their cables. The ends of the Vivaldi ICs are fairly stiff. As such, an end user will need at least 12 inches of clearance behind the components.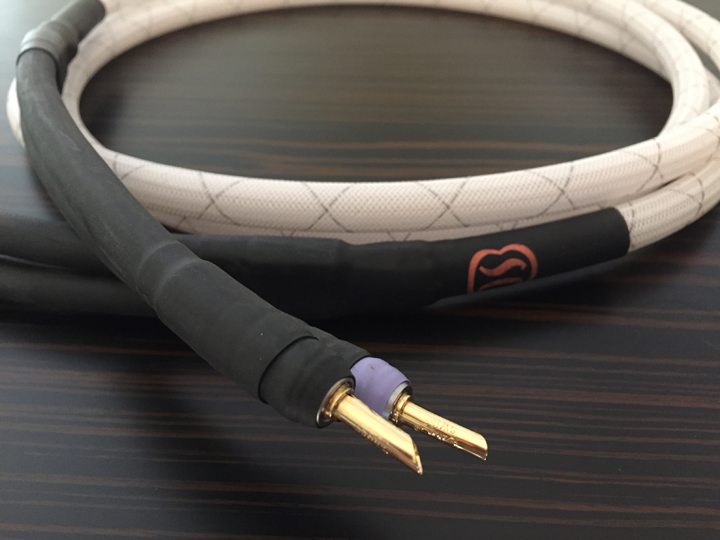 The 3m pair of Vivaldi speaker cables (SCs) I reviewed came with a white tech-flex jacket and was terminated with Swiss-made CMC Euro-style Copper banana plugs.
Much like the ICs, the Vivaldi speaker cables also need at least 12 inches of clearance on both ends to hook-up an amplifier to most speakers.
Both the ICs and SCs come with air tight and water-proof Pelican hard shell flight cases. The build quality is exceptionally high for ICs and SCs in this price range.
Released in 1993, Junkhouse's debut album Strays is a phenomenally well recorded rock record that contains a wide variety of toe-tapping songs with catchy guitar riffs and, in places, a strong acoustic edge that gives some of the tracks a small-town country feel.