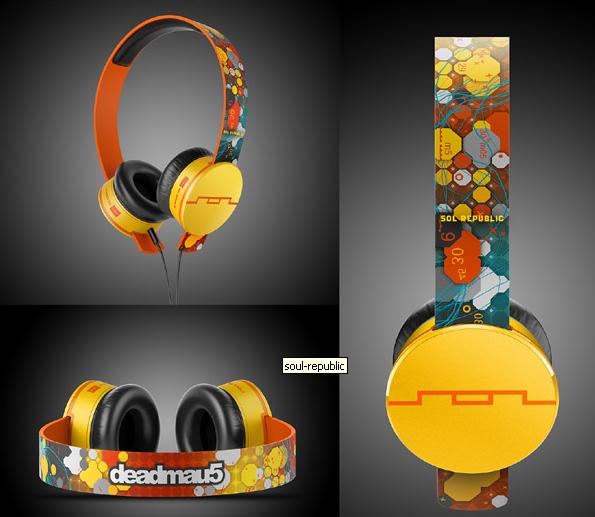 Sol Republic just announced their new deadmau5 Tracks HD headphone, produced with electronic music and digital art artist, Joshua Davis.
Joshua Davis and Joel Zimmerman, aka deadmau5, worked together to create a digital interpretation of the world around deadmau5. The Tracks HDs have been designed to handle the dynamics and powerful bass of electronic music, such as deadmau5, while portraying a fun and energetic visual view point of Joel's music and his iconic "mau5head".
Like all Sol Republic Tracks HD headphones, the new deadmau5 model features v10 Sound Engines, for deeper bass, higher clarity and crisp vocals. Also, the Sound Engines, the FlexTech headband and the detachable cable with three-button remote and mic are completely interchangeable with all other Tracks headphone products, from Sol Republic.
Features:
•V10 Sound Engines delivering deeper bass, higher clarity and crisp vocals
•Comfortable SonicSoft™ speaker pads with noise isolation
•Virtually indestructible FlexTech™ Sound Track headband
•Three-button remote and ClearTalk™ microphone
•Slim-Fit carrying case
The Sol Republic deadmau5 Tracks HD headphones are currently available at a MSRP of $149.99 U.S. Look for more details at: www.solrepublic.com.