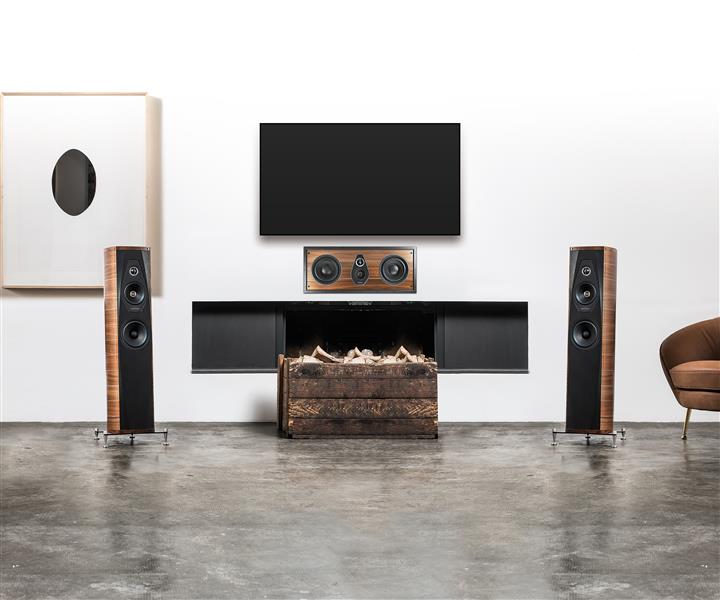 Remaining committed to the company's mission of creating an immersive and realistic listening experience and eager to enhance the Voice of Sonus faber, Sonus faber engineers have pushed the limits of their existing technical knowledge  to bring to life a new project. The result is the Sonus faber Palladio  – a collection of custom installation speakers, In-Wall and In-Ceiling loudspeaker systems that stay true to the Sonus faber heritage.
The new collection name is inspired by the company's Italian roots and Renaissance architect Andrea Palladio, considered to be one of the most influential figures in the Western architecture history.
The Sonus faber Palladio collection features two lines: Level 5 and Level 6, ideal complement of Sonetto and Olympica collections respectively with  13 models in total. Level 5 offers 2 In-Wall and 4 In-Ceiling speakers and the Level 6 includes 2 In-Wall and 5 In-Ceiling speakers. Additionally,  both lines boast the option to add a versatile passive subwoofer (PS-G101).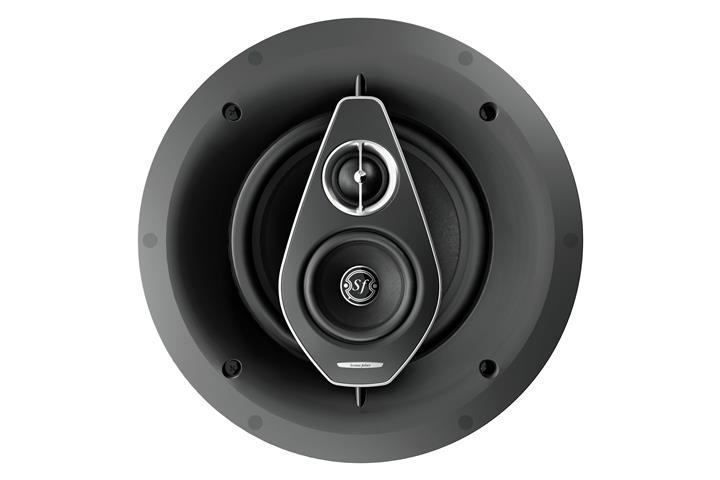 Designed to bring the emotion of listening anywhere, to transport the listener into a limitless sound immersion, Palladio custom installation speakers utilize the advanced technology featured across Sonus faber high-end speaker ranges.
Silk dome tweeters are characterized by DAD (Damped Apex Dome) technology and mid-ranges and woofers are equipped with natural fiber and cellulose pulp diaphragms. These two elements give life to the recognizable and iconic "Voice of Sonus faber".
The Crossover network  is designed  for better  definition  and  purity  of sound  featuring  the Paracross Topology  circuitry.
Each line has two angled models (PC-562P and PC-563P for Level 5, PC-662P and PC-664P for Level 6) that increase the versatility of the collection allowing users to easily complete any home theater or stereo system, in any environment, even those difficult to access.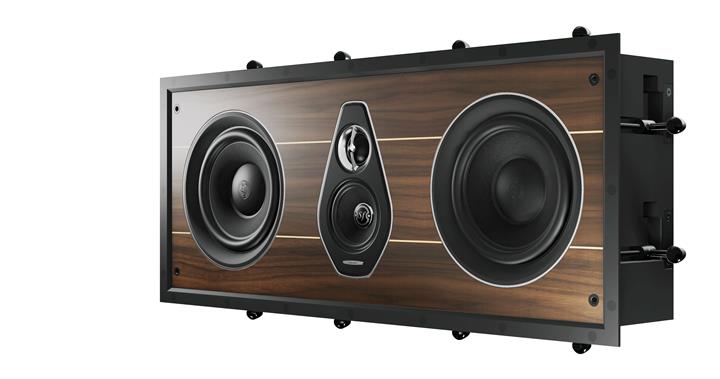 Whenever front speakers cannot be placed on walls, these models are designed to be mounted in the ceiling. Drivers have been positioned at an optimal angle to aim the sound towards the listening position, guaranteeing the same performance of a front firing speaker.
Both lines have an In-Wall LCR (Left/Center/Right)  model (PL-563 for Level 5 and PL-664 for Level 6), designed to cover multiple roles according to different  needs. For example, thanks to their high-power capabilities,  the  wall  speakers  can  turn  any  room  into  a  fully  capable  movie  and  music  theater environment.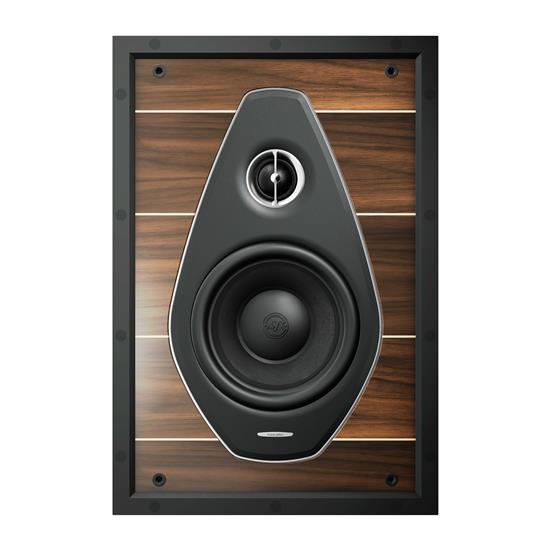 In Level 6, 3 models (PC-664P, PL-664, PW-662) come with a wooden sealed box, designed to be used when sound isolation is required. The back sealed box is the ideal solution to avoid sound pollution to other floors and, at the same time, allow a precise control of the speaker load.
However, it is possible to open the boxes to allow greater acoustic loading using the internal space inside the plasterboard. Finally, all the Level 6 loudspeakers feature die-cast aluminum baskets, designed by the Sonus faber laboratories.
Extremely compact and equipped with authentic sound, the Sonus faber Level 5 and 6 are easy to install and versatile to be positioned in any setting. Thanks to the swing-out dogs fixing system, all Palladio speakers can be secured quickly and effectively to plasterboard.
For more info, check out www.sonusfaber.com