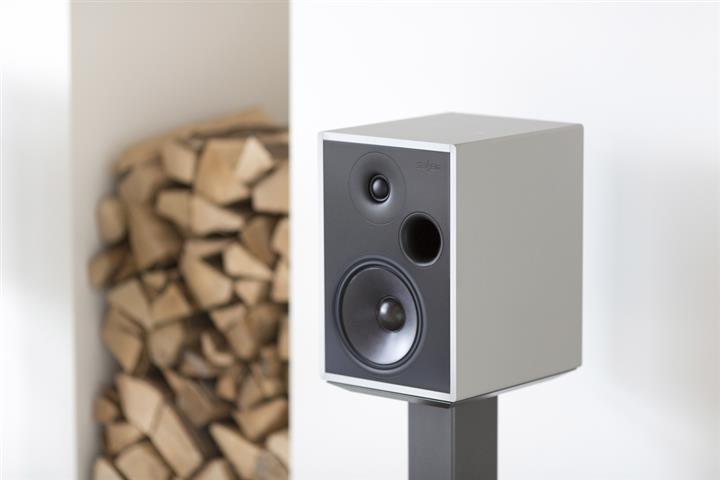 The 2019 Montreal Audio Fest is approaching quickly (the show runs from March 22-24) and we expect to see lots of new products revealed at the show.  One of the products we are particularly excited to listen to is the Stenheim Alumine TWO SE loudspeaker, which will be shown to the North American market for the first time.

Made in Switzerland, the new full aluminum bookshelf Alumine TWO SE speaker combines unparalleled expertise and years of research to bring  exceptional sound. Technical development of this Special Edition has been highly inspired by the world acclaimed Alumine FIVE Signature loudspeaker.
With Stenheim, rediscover the sense – and sensation – of hearing. Hear the music vibrate and shine as it reveals the musician's sensitivity and emotion along with the beauty of the composition. At last, listening is infused with a concert atmosphere, the audience's energy and enthusiasm.

Some manufacturers focus on the sensory, others on technology. Stenheim's approach merges the two, because the company understands the relationship between real physical constraints and their impact on the subjective quality of listening. Ignoring the trendy, Stenheim products are built to last. This is why they've chosen simple elegance and neutral, rich and clear tones, highlighting the beauty of the music and nothing else.
With Stenheim, rediscover engagement with music and sensation of immersive listening.
TECHNICAL SPECIFICATIONS
• Passive 2 way speaker
• Same drivers and aluminium enclosure as the Alumine TWO
• Passive crossover, with Reference audiophile components
• STENHEIM internal cabling like Alumine FIVE
• WBT Reference binding post
• Fine tuning by STENHEIM Master Engineer
• Frequency response : 45Hz to 30kHz
• Sensitivity : 93 dB, half space
• Power handling : 100 W RMS, 200 W peak
• Minimum recommended power : 5 W
• Nominal impedance : 8 ohms
• Dimensions: H330mm x W230mm x D275 mm
• Weight : around 20 Kg
We invite you to join Jérôme Fragman (the brand ambassador) and Jonathan Badov from Ontario retailer Sonic Artistry at the Montreal Audio Fest, from March 22nd to the 24th in room 2409.
For further info, please contact:
ONE GOOD EAR : Brand Ambassador
Jerôme Fragman T: 416-997-5589 audiojerome@hotmail.com
SONIC ARTISTRY (by Appointment)
www.SonicArtistry.ca
Toronto (Roncesvalles Village) : Jonathan Jonathan@SonicArtistry.ca
T: (416) 254-3887
Aurora : Edgar Ed@SonicArtistry.ca T: (416) 320-9803