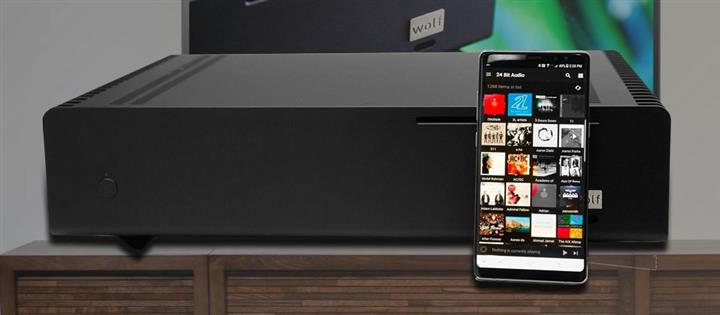 Wolf Audio Systems, the Florida, USA-based maker of high fidelity audio servers will debut the new Alpha 3 Server with the Flux Capacitor card at the Montreal Audio Fest from March 22nd-24th in room #2409.
Leveraging the latest in server technology and HiFi digital audio delivery techniques, Wolf Audio Systems creates audio systems designed to last many years and weather the inevitable evolution of audio technologies with ease.
The Wolf Audio Alpha 3 is an evolutionary leap from the company's debut device. It is perfect for the discerning audiophile who wants to integrate their existing media collection – whether from disc or hard drive – into the next step of audio evolution. It is also perfect for anyone who missed out on Oppo and still needs Blu-ray capabilities and 4k video worthy of a stereo.
The Alpha 3 takes all the best aspects of digital media storage, management and playback and consolidates all of these disciplines into one High-Fidelity Audio Server (HFAS) with a ton of built-in capabilities and future-proof hardware that will keep the music playing for years to come. As the audio world evolves, the Alpha 3 evolves with it, expanding its feature set and growing with you.
The Alpha 3 retails starting at $5,995.00 U.S.
Tech Specifications:
Weight 25 lbs; Dimensions 23 × 15 × 7 inches.
Pick Your Alpha 3:
HFAS – i5-8500 CPU, 8GB RAM, 250GB System, 2TB Audio Drive
HFAS+ – i5-8500 CPU, 16GB RAM, 500GB System Drive, 2TB Audio Drive
HFAS+ Apex – i7-8700 CPU, 32GB RAM, 1TB System Drive, 2TB Audio Drive
Additional Audio Storage:
2TB (No Upgrade), 4TB, 6TB, 8TB, 10TB, 12TB
Finishes: Silver, Black
For more info, please contact Canadian sales representative Jérôme Fragman at (416) 997-5589 and www.onegoodear.ca