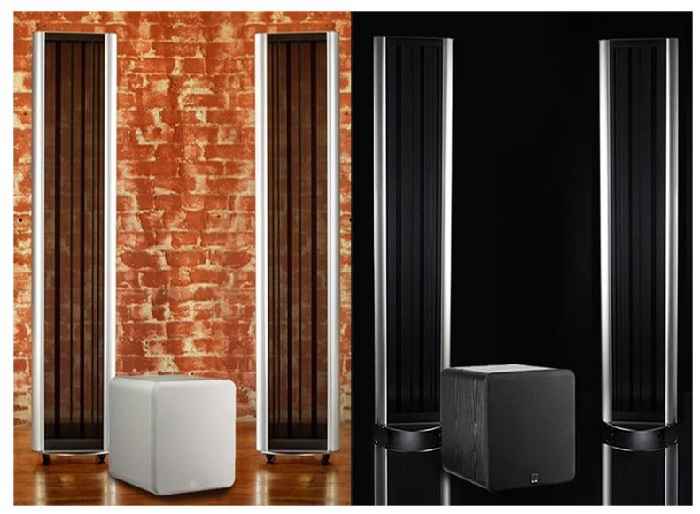 SVS has selected as the exclusive subwoofer brand recommended and sold by Essence Electrostatic Speaker Systems.  The SVS SB-1000 in Gloss White and Black Ash, as well as the SB13-Ultra Gloss Black sealed subwoofers were chosen, given their complementary performance characteristics with the Essence 1200 and 1600 electrostatic speakers.  These SVS subwoofers will be available from the Essence website and its audio/video dealers worldwide.
Bob Rapoport, VP Sales & Marketing, Essence Elctrostatic Speaker Systems has been quoted as stating the following: "After conducting exhaustive research on every subwoofer brand we could think of, it became clear that SVS sealed subs were more articulate, musical and transparent than any others we tested…We call the Essence Electrostatic speakers the 'ultimate listening experience' because they are capable of producing a palpably realistic stereo image, something that's easy to hear and gives you the goosies.  SVS sealed subwoofers will only enhance this experience."  
Electrostatic speakers use an ultra low-mass thin-film Mylar diaphragm suspended in an electrostatic field between two perforated acrylic panels called "stators" to propagate sound out the front and back of the panel.  In general, electrostats most known for their clarity, resolution, transient response, and image specificity in the mid to high frequency ranges.  However, their design presents inherent challenges for bass perofrmance and limitations on the amount of air they can move to fill larger rooms.  The SVS subwoofer pairing will serve to support Essence electrostatic speakers in this critical range, filling in the low frequencies across the bottom 2 bass octaves.
SVS sealed subwoofers feature sophisticated Class D amplifiers with custom DSP (digital signal processing) for effortless performance and refinement at all volume levels. Sealed subwoofers are known for providing cleaner, tighter bass than ported models with heightened musicality, articulation and transient response. SVS sealed subwoofers integrate with both electrostatic and traditional speakers.
Essence loudspeakers and SVS sealed subwoofers are available now from http://www.essenceelectrostatic.com/ and from select specialty AV retailers.  For more information about SVS, please visit http://www.svsound.com/.
Comments are closed.