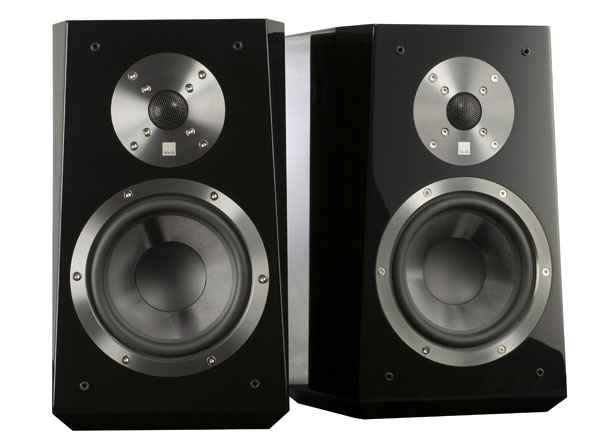 The new Ultra Bookshelf Speaker from SVS is handsomely styled and draws design cues from the company's flagship Ultra Tower speaker with a sonic-enhancing wedge-shaped front baffle and flush-mounted drivers, proprietary SVS drivers and the intelligent SoundMatch Crossover Network.
When designing the Ultra Bookshelf speaker, SVS envisioned a two-way monitor that would fill small to medium-sized rooms with an encompassing, coherent soundstage; deep, dynamic bass; and sparkling mid and high-frequency details, whether they were being pushed to extreme volumes or played at moderate levels. A combination of premium build materials, FEA optimization, cabinet innovation and careful selection of crossover frequencies brought this vision to life.
For low to midrange-frequency performance, the Ultra Bookshelf features a hefty 6.5-inch composite glass-fiber cone woofer which produces an excellent stiffness to mass ratio for high sensitivity and maintains pistonic behavior well beyond the pass-band of the driver. The Ultra Bookshelves are also equipped with SVS' SoundMatch two-way crossover network. Premium-grade capacitors, air-core inductors and heavy-trace printed circuit boards work in harmony to ensure pure signal transmission and radiation of total sound power to a generous sweet spot.
The Ultra Bookshelf speakers weigh 19 lbs. each and are available in premium-grade piano gloss black and real black oak veneer finishes with a rated bandwidth of 45 Hz – 32kHz (+/- 3 dB). SVS sells online, direct to the end user, and via select retailers. Pricing for the SVS Ultra Bookshelf speakers is $499 each.
Since audio tastes are as distinct as musical tastes, SVS offers a risk-free 45-day in-home trial with free shipping both ways.  For more info, please visit www.SVSound.com
SVS Sound will be demonstrating its products for the first time in Canada at the Toronto Audio Video Entertainment Show (TAVES) this November.  For more info, check out www.taveshow.com.