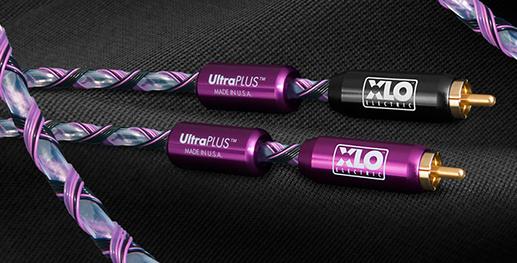 UltraLink/XLO Products, has just announced a new cable product line – their cost-effective UltraPLUS cable line. The new UltraPLUS cables are updated replacements for the original and popular Ultra Series and actually modeled on the popular Reference series using XLO Field Balanced "exoskeleton" winding geometry with all-PTFE dielectrics, core structures and jacketing.
UltraPLUS incorporates many XLO technologies and is claimed to set a new benchmark in quality, affordable, high-performance cables. Rather than six-nines copper UltraPLUS is composed of single-filament, solid-core PC-OCC – Pure Copper Ohno Continuous Cast wire –wrapped in purple jacket. XLO significantly improved the already low self-inductance of the hand-terminated 24k direct gold-plated RCA and proprietary XLR connectors.
UltraPLUS cables include Single-Ended and Balanced interconnects, Speaker cables, a Phono cable (available late Q1 2012), Coaxial Digital and AES/EBU Digital.
Prices start at $150 U.S. for a half-meter single-ended interconnect. More details are to be found at: www.ultralinkproducts.com.