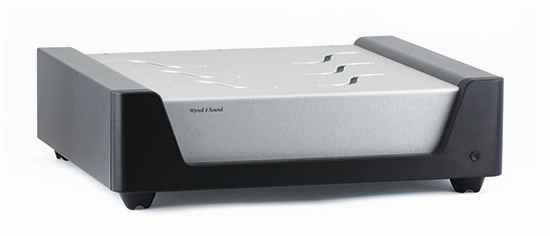 Wyred4Sound has just released the Mark 2 (mkII) versions of its stereo amplifiers.  The ST-500 mkII and ST-1000 mkII will be priced at $1,699 CDN and $2,199 CDN respectively.
Both new models promise to deliver all the refinements of the company's award-winning mAMP monoblocks with the convenience of one component. As with the mAMP, both the ST-500 mkII and ST-1000 mkII are built on the latest generation of ICEpower technology and boast a 3rd generation input stage that produces smooth upper-mids and low and tight bass. With 14AWG OFC wiring direct soldered to gold plated 5-way binding posts, optimum power delivery and reference audio quality is guaranteed.
Whether using balanced or unbalanced inputs, the dual differential common mode converter ensures a perfectly balanced signal is fed to the power amp, while the quad FET buffer optimizes synergy between components. Ruggedly built yet exhibiting a smoothly toned industrial design, our STmkII series showcases unmatched value and performance.
For more info, please visit www.wyred4sound.com