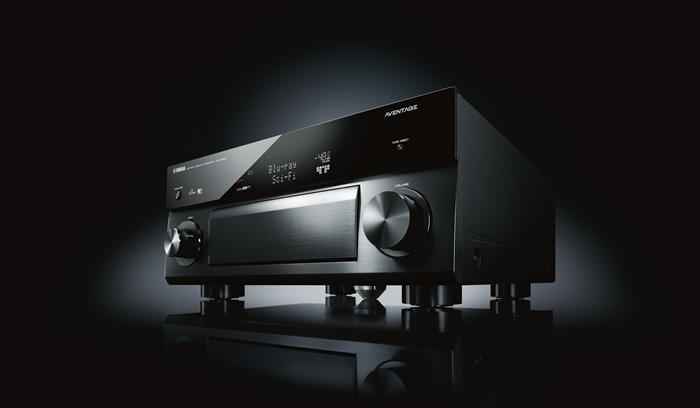 Yamaha has just released its 2014 AVENTAGE network AV receivers, adding next generation technologies to the company's highest performing and most advanced network AV receivers to date.  There are two brand new 9.2-channel models – the RX-A3040 and RX-A2040; as well as three new 7.2 channel models – the RX-A1040, RX-A840 and RX-A740.
The RX-A3040 and RX-A2040 models include the Dolby Atmos format, while all AVENTAGE Series models feature the latest HDMI standard and have built in wireless network connectivity. The AVENTAGE Series receivers are crafted from carefully selected, high quality parts to achieve optimum audio performance.  Each model is engineered by ear for the discerning home entertainment enthusiast and embodies the same obsessive attention to detail and granular approach to design that has earned widespread accolades from AV professionals since the company first introduced the series in 2010.
The RX-A3040 and RX-A2040 receivers will enhance properly designed systems with Dolby Atmos where sound comes alive from all directions, including overhead, to fill the home theatre with astonishing clarity, power, detail and depth.  Yamaha will enable playback through a firmware update later this Fall.
To ensure peak video performance all models offer video up-conversion to 4K 60p with Yamaha proprietary video processing technologies, and the latest HDMI format is supported in all models with 4K 50/60p and will have 4:4:4 chroma subsampling capability.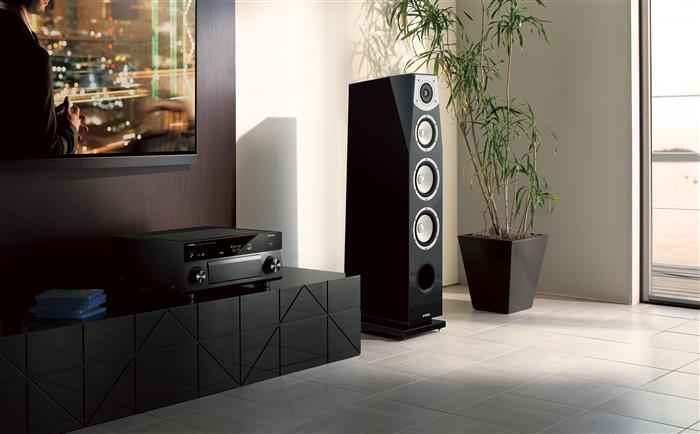 As with last year's models the AVENTAGE Series receivers feature symmetrical power amplification and ESS Sabre DACs (RX-A3040, RX-A2040 and RX-A1040) as well as YPAO Reflected Sound Control (R.S.C) sound optimization. YPAO R.S.C. sound optimization is a Yamaha-designed technology built on its years of experience tuning professional sound systems to concert halls around the world.  Building upon this technology for 2014, is YPAO Volume, a technology that automatically adjusts and equalizes high and low frequency levels in accordance to volume level in order to hear natural sounds, even at low volume.
The AVENTAGE Series pushes the company's "Powered by Music" philosophy by introducing built-in Wi-Fi for seamless wireless connectivity to compatible devices. Numerous Wi-Fi setup options are present including WPS and share Wi-Fi for iOS devices.  Also included is, Wireless Direct.  By using Wireless Direct, you can connect the AV Receiver peer-to-peer to your wireless device making it easier to stream music files via AirPlay, DLNA Certified components and HTC Connect. As always, Bluetooth capability is available via the YBA-11 adapter and you can operate the AVENTAGE receiver via the AV Controller App without the need for peripheral networking devices.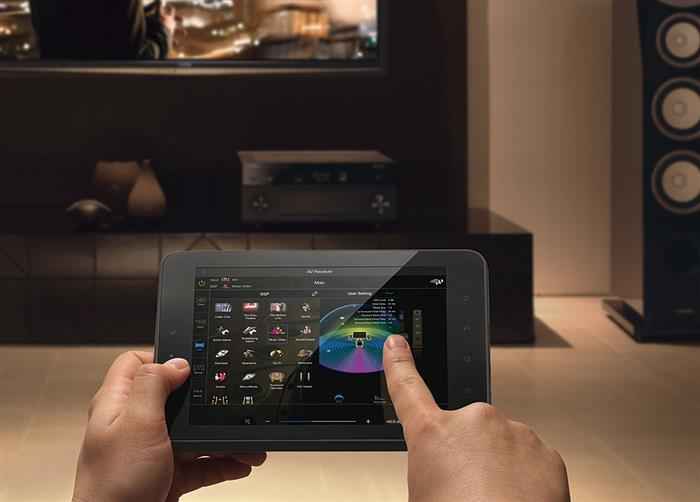 All models are compatible with Yamaha's AV Controller App for the iPhone, iPad and iPod touch, Android and Kindle Fire devices.  All 2014 AVENTAGE receivers take advantage of a new feature called DSP Parameter Adjustment allowing the user to manipulate DSP sound-fields in real time through the use of their smart devices. The AV Controller app also provides comprehensive system control (power, volume, source, DSP mode, SCENE selection, etc.) from anywhere inside or outside of the home.
Enabling the viewing of two HD audio/video sources simultaneously in two rooms, HDMI multi-zone switching on the RX-A3040 and RX-A2040 allow all input sources to be output via HDMI to two displays while the RX-A1040 offers HDMI zone switching that enables HDMI sources exclusively.
The new Yamaha AVENTAGE network AV receivers will be available this June/July.
For more info, please check out www.yamaha.ca
Comments are closed.