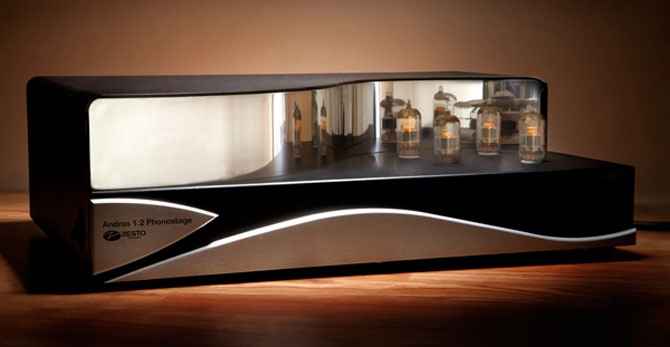 Zesto Audio has just announced that it will be premiering the new 1.2 upgrade of their Andros Phonostage at the New York Audio Show in September.
The Andros 1.2 Phonostage upgrade includes:
• 10 position MC load, from 20 to 1000 Ohm and more positions in the sweet zone between 200 to 1000 Ohms
• 2 position MM loading, 47K &15K to accommodate a wider range of cartridges
• 67dB of gain
• +6V max output
• Same sonic signature
• Improved circuitry design and component value upgrades
• Enhanced grounding scheme
• Binding post moved to accommodate shorter ground wires
• Lower noise
• New feet
Factory 1.2 Upgrade Includes:
• New 2 year warranty
• Complete new back panel assembly with new components i.e. Printed circuit board, connectors, transformers etc.
• New front logo with Andros 1.2 and new serial number
• Pricing includes return shipping to the customer in the USA
The factory upgrade will be made available through authorized Zesto Audio product dealers at a price of $1,000 U.S. for Andro Phonstages that are less than 1 year old and $1,500 for older models.
The updated Andros 1.2 Phonostage has a MSRP of $4700 U.S. and will be available shortly through authorized dealers. Look for more information on the Zesto Audio Andros Phonostage at: http://www.zestoaudio.com/.
Comments are closed.