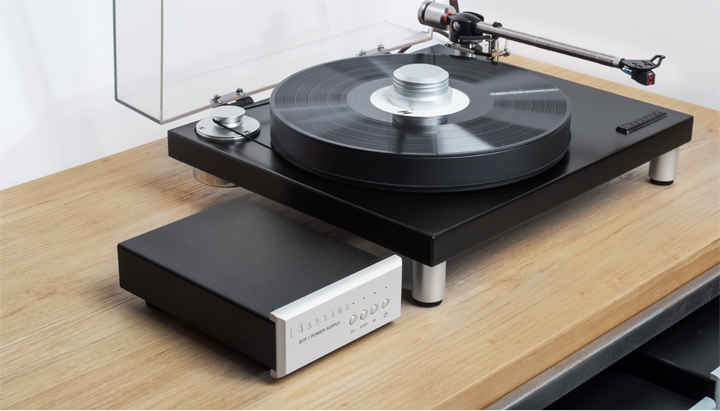 Imagine this:
It's mid-morning at Bryston's HQ in Peterborough Ontario. James Tanner, VP of Sales, sits at his desk answering emails. He's surrounded by boxes filled with cash- CDN dollars, US dollars, and Euros. There's so much money piled up that his office is—literally—buried in cash.
A bouncy secretary bounds into his office and, in a bored voice—as if it's become expected and normal—calmly says: "More money Mister Tanner."
A Fed-Ex delivery guy wheels a 6 foot high stack of boxes brimming with cash into the office.
In a panic-stricken voice, J.T. yelps back: "Jumpin' Jesus on a Kawasaki… get it outta here!!"
His secretary yawns and then asks: "What would you like us to do with it Sir?"
Rising up with his arms waving frantically, an adrenalized J.T. barks back: "Burn it! Smoke it! Throw it out the window of a car onto the 401!! I don't care. Just get rid of it! The storage costs of all this money are gonna bankrupt us!"
Ok… back to reality. Contrary to what some people might think, James Tanner isn't hoarding money. Gold Bullion… maybe(?). But not cash currency. The fact is this: Bryston are a very successful consumer audio company. And this success means they can invest their profits into new products and attempt things which smaller companies simply can't. Examples…? Bryston have released a new turntable called the BLP-1.
This is Bryston's first turntable. As such, they've relied upon the expertise of more experienced TT manufacturers to bring their 'table to life. Built to Bryston's specifications, the plinth, drive mechanism, motor, and platter are all sourced from Gold Note in Italy. GRW of Germany supplies the B7 titanium tonearm.
The 3cm thick plinth is made from non-resonant MDF and comes in one colour: black. The BLP-1 combines a belt-drive mechanism with a 3.5cm thick Delrin platter, a 5mm diameter polished-bronze main bearing, and an 8cm long carbon-rectified hardened steel spindle.
The 'table uses a 12 volt synchronous low speed / high torque motor. It features Pulse Width Modulation (PWM) power conversion that changes voltage in an A/C to D/C and then back again to A/C fashion. 33⅓ RPM and 45 RPM rotational speeds are both supported and can be fine-tuned using the power supply's speed buttons.
The stock BLP-1 comes with a 4-pin DIN female output plug, an entry-level OFC phono IC, a platter weight, and basic cylindrical feet. On a TT of this caliber, all of these items need to be upgraded. Fortunately, they can be.
The BTP-1 is the turntable's power supply. It's linear; not switching. Bryston designed and built the one-third sized outboard unit entirely in Canada. I had a professional bench-tech measure it. He said it's the second best power supply for a TT that he's seen in over 20 years. The quietest and most accurate one came with a 'table sporting a $25K price tag. In practice, the BPT-1 runs silent and delivers ultra-clean power to the motor.
Gold Note B7 Tonearm
The BTP-1 comes equipped with a Gold Note B7 9-inch long, pivoting tonearm.  To reduce vibration, the B7's wand is made out of 7 different diameter titanium sections. The arm uses four sealed tungsten micro ball-bearings: two for the vertical plain and two for the horizontal axis. The counterweight is machined out of 303-grade aluminum and can handle cartridges up to 15 grams.
The internal wiring is an AWG 36 Hyper Litz shielded 99.9999% Oxygen Free Copper (OFC) cable. The Vertical Tracking Angle (VTA) can be adjusted via 2 set screws on the arm's base and the cartridge's azimuth can also be fine-tuned by a micro-sized screw.
Overall, the B7 is a superbly engineered tonearm with an impressive level of micro adjustability.