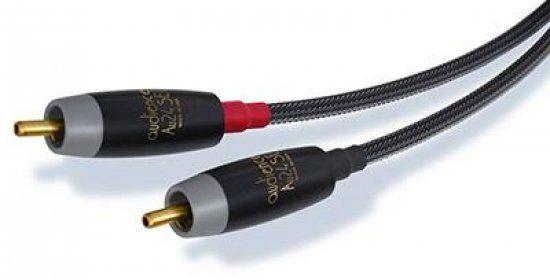 Audience has just announced an upgraded Au24 SE RCA interconnect cable, which is said to provide a significant step up in sonic performance over its previous offering.
The new Au24 SE have been improved from previous interconnects with ultra-low-mass, high-purity copper connectors.  The new connectors allow a greater degree of low-level information to be revealed.  The new Au24 SE interconnects are an upgrade over the existing Au24e.  The Au24 SE is designed to preseve a greater degree of decay and subtle reverb cues for instruments and vocals, wich provides a greater sense of the room environment and dimensions on a recording.  Overall, there is said to be a richer sound across the frequency spectrum.  
The Au24 SE interconnects will be featured and demonstrated at T.H.E. Show 2013 at the Flamingo Las Vegas in January 2013 but are now available at prices beginning at $1,190 U.S. for a one-meter pair.  Owners of Au24e and Au24 interconnects can have them upgraded to Au24 SE for $220 per pair.  The Au24e will continue to be made available.
For more info, visit the Audience site: www.audience-av.com.