by Suave Kajko & Neil Underwood
Under $50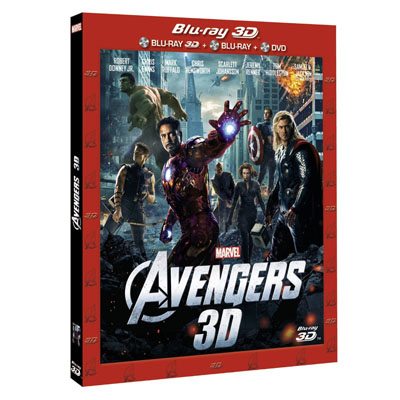 Blu-ray 3D Movie, $35-$40
Surely there's a 3D movie fan on your shopping list this year!  2012 witnessed the release of many new 3D movies ranging from computer animated flicks to mega superhero films.  Some of the titles to consider – Up, Transformers: Dark Side of the Moon, Puss in Boots, Hugo, The Avengers and Ice Age: Continental Drift.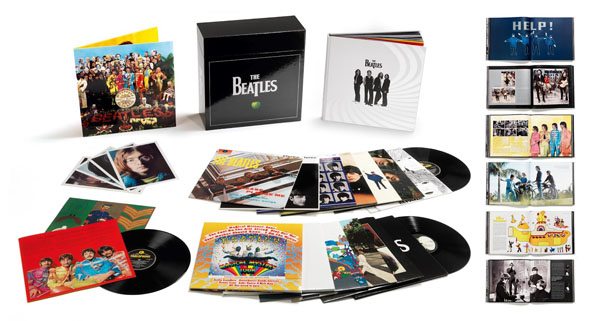 Beatles Record (2012 reissues), $25-$30
The entire Beatles album collection is for sale… again!  All 12 studio albums, plus the Magical Mystery Tour and Past Masters complications, were released this fall on 180g vinyl.  The new masters were copied from analogue to digital using 24-bit/192 kHz resolution and offer significantly improved sound quality.    Most of the clicks, pops and sibilance from the original tapes were removed.  www.thebeatles.com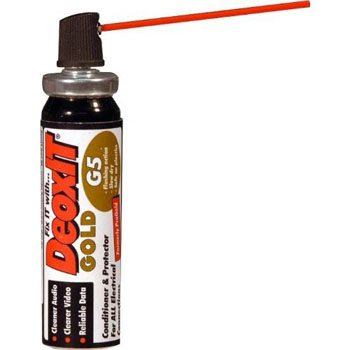 DeoxIT D5 Cleaner, Enhancer and Lubricant, $16.95 US
This is the ultimate product for cleaning and conditioning all your AV connections from RCA connectors and jacks to AC plug prongs – now with a new environmentally friendly formula.  The amount of atmospheric contaminant build up on your connectors is mostly invisible and when you see the black gunk that is removed with a tiny amount of DeoxIT D5 you will "see" and hear the improvement in your signal chain. www.caig.com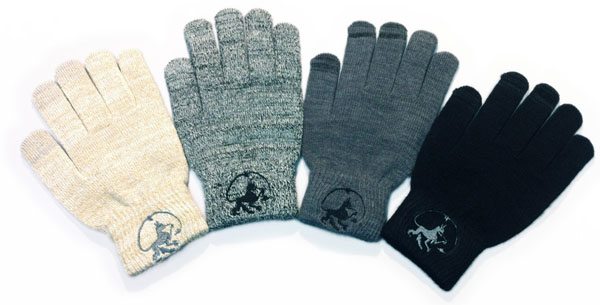 WEARCOM Touchscreen Gloves, $19.50 US
This is a great stocking stuffer for anyone that uses a capacitive touch smartphone or tablet… which is just about everyone.  These gloves will keep users connected with their mobile devices while keeping warm this winter. The conductive fingertips will allow them to swipe and pinch at a touchscreen with pinpoint accuracy.  Available in black, camel, charcoal and gray. www.alphynind.com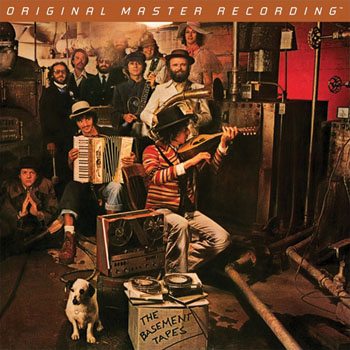 Mobile Fidelity and Analogue Productions SACD Remasters of Classic Rock and Jazz, $30-$45
Both of these audiophile labels have embarked over the last couple of years on remastering a wide variety of classic rock and jazz titles, employing the best mastering engineers and using the latest remastering DSD gear.  Thanks to little or no compression and utilizing only the original analog master tapes allows us to hear these recordings as they were meant to be heard. www.mofi.com and
www.analogueproductions.com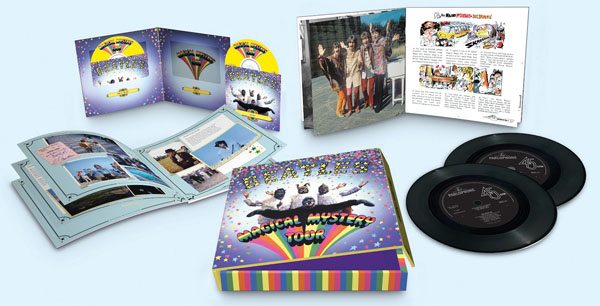 Beatles – Magical Mystery Tour DVD/Blu-ray, $30
The Beatles made five movies during the 1960s but only one of them was filmed by themselves.  In 1967 John, Paul, George and Ringo picked up some cameras, jumped onto a bus and filmed their own adventures.  The result was the Magical Mystery Tour, capturing the unique personalities of the guys.  And now it's finally available on Blu-ray!  www.thebeatles.com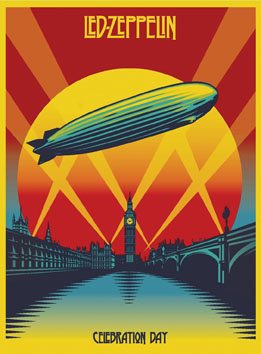 Led Zeppelin Celebration Day Deluxe Edition (Blu-ray/DVD/CD), $35 approx.
The legendary rock group Led Zeppelin regrouped in 2007 for what was arguably the most called for reunion of a rock band since John and George were still with us.  The show performed at London's O2 Stadium is presented here with a 1080i encoding and DTS HD Master Audio 5.1 and 2 channel LPCM soundtrack options.  An absolute must have for all rock fans young and old!  A DVD and 2 CDs are also included with this deluxe edition.
www.ledzeppelin.com
Gift Ideas $51-$100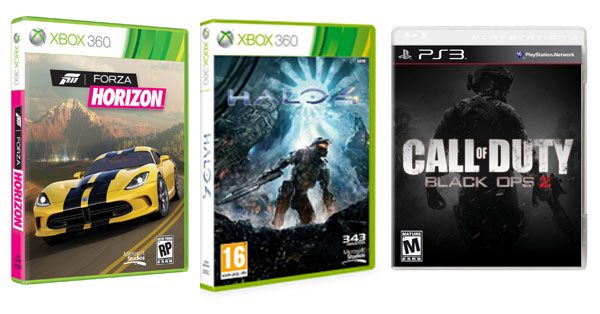 PlayStation 3 or Xbox 360 Game, $60-$70
The production quality of many of the latest video games matches and sometimes even surpasses big Hollywood films.  When played on a big screen and a good 5.1 speaker system, the gaming experience can be nothing shy of spectacular.   If you've got a gamer (even a casual one) on your holiday list, surprise them with one of the hottest games available today – Forza Horizon (Xbox 360), Call of Duty: Black Ops II (PS3 or Xbox 360), Halo 4 (Xbox 360) or NHL 13 (both consoles).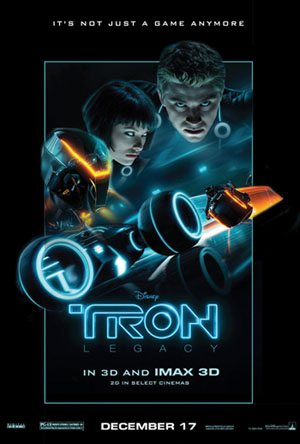 Movie Poster for the HT or Entertainment Room, $30-$100
Movie buffs love to outfit their home theatre rooms with favourite movie collectibles and art.  A new or classic movie poster is a perfect way to recreate the authentic atmosphere of a real movie theatre.  If you can find an original poster for a reasonable price all the better, although a reprint will work just as well.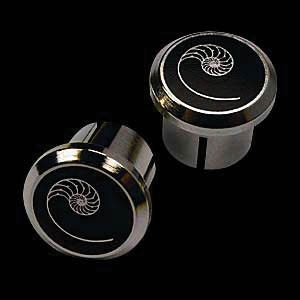 Cardas Protective RCA Caps, $60 for a set of 12
One of the most overlooked areas of AV maintenance or preventative measures are the exposed RCA inputs and outputs on our AV gear.  Not only atmospheric contaminants can enter uncovered RCA jacks but stray electrical fields can also be picked up by them and passed through to audio components.  The Cardas protective caps are a simple and highly effective approach to keeping the dirt out of the equipment jacks and also prevent any unwanted EMI/RFI from entering our gear. Most effective when plugged into unused preamp or AVR inputs.  www.cardas.com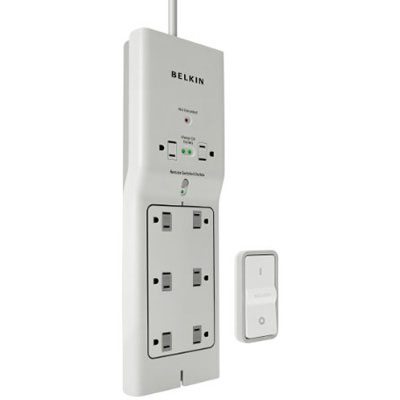 Belkin Conserve Switch AV Power Bar, $49
Nearly all audio video components and electronic devices draw power even when turned off or in 'stand by' mode.  A surge protector/power bar like the Conserve Switch AV helps to save energy and money by allowing you to completely turn off the power to 8 of its energy saving outlets via the supplied remote.  Two Always-On Outlets are included for devices that need continuous power, like PVRs. It also provides power surge and coax protection.  www.belkin.com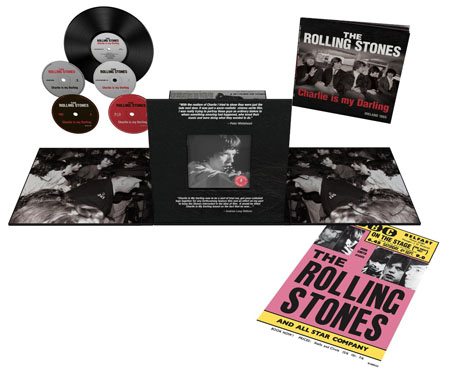 Charlie is My Darling Super Deluxe Edition, $99
The Rolling Stones are celebrating their 50th year of rocking and rolling and what better way to view their career then taking a look back at when the band was a radically groundbreaking troupe with a touch of innocence and naivety.  This archival collection allows us a glimpse of the band in 1965 on tour in the USA and gives us a perspective of what we could anticipate given hindsight.  The Super Deluxe Set includes a 1080p Blu-ray, DVD, LP and 2 CDs covering all analog, digital and video needs.
www.rollingstones.com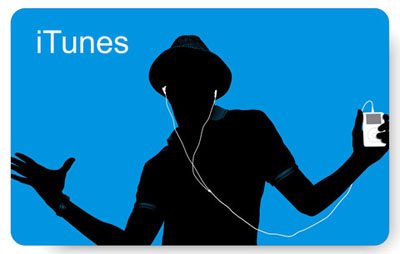 Apple iTunes gift card, $100
Your gift list most certainly contains someone who loves their Apple device.  Whether they're into apps, games or music, a $100 gift card can go a long way in the app store.  Plus it's always easier to spend someone else's money!  We would recommend a gift card for Android owners… but they don't exist.  Available at various retailers.  www.apple.ca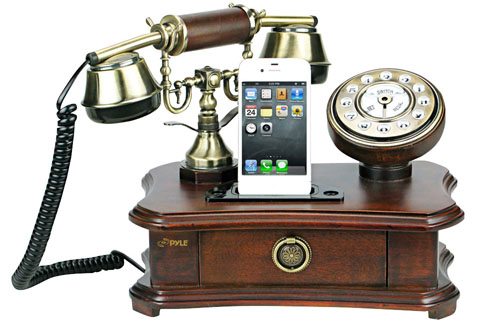 Pyle Retro Home Telephone Collection, $89 US +
These retro phones resemble old-fashion rotary models, but they feature simple-to-use buttons for answering landline and smartphone calls. Users can easily switch between the two devices, merging the simplicity of a landline with the feature-packed smartphones of today. The collection consists of four different models handcrafted from real wood and adorned with brushed copper parts.  Using the handset also helps to shield you from up to 99 percent of the radiation absorbed when speaking directly into a smartphone.  Compatible with all 3.5mm jack phones and tablets.  www.pyleaudio.com
Gift Ideas $101-$500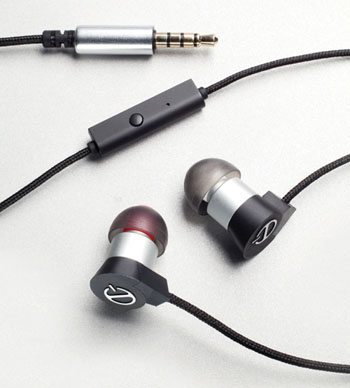 Paradigm SHIFT E3m Earphones, $139
Dedicated music listeners will most certainly appreciate the clean midrange and more detailed audio from their smartphones, tablets and other portable audio devices with the SHIFT E3m from Paradigm.  The E3m in-ear headphones (reviewed in the June/July 2012 issue) are tuned to Paradigm's high-end Signature series speakers and offer a built-in microphone and smartphone remote.  What else could you ask for?  www.paradigm.com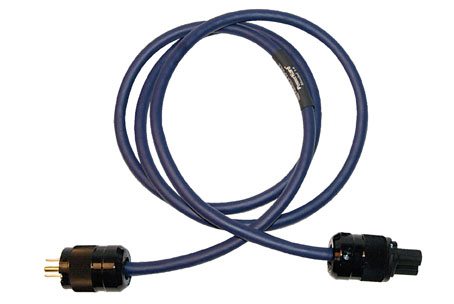 Kimber Kable PK14 Powerkord (6 feet), $240
The PK14 power cord will help to unleash the full potential of someone's audio or video components.  This cable's specially optimized copper, chroma free conductor dielectric and Wattgate economy connectors promise a super quiet background, a rhythmic sonic articulation and an enhanced bass resolution.  www.kimber.com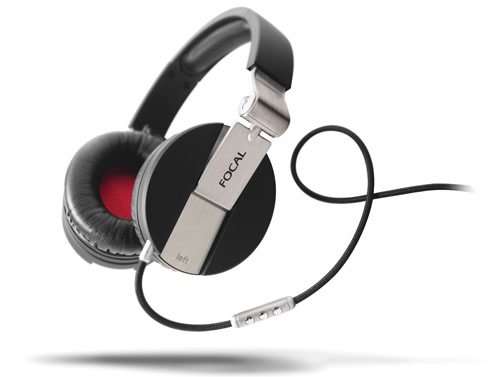 Focal Spirit One Headphones, $279
These compact around-the-ear headphones are designed for those on the go.  Their closed-back design means that they'll keep unwanted ambient noise out while giving you the pleasure of listening to the Focal sound.  The headband includes two pivot points ensuring a comfortable fit for ears of all shapes and sizes.  A remote embedded in the cord is designed for iPhone users to make calls, and manage playback of music from all Apple devices.  www.focal.com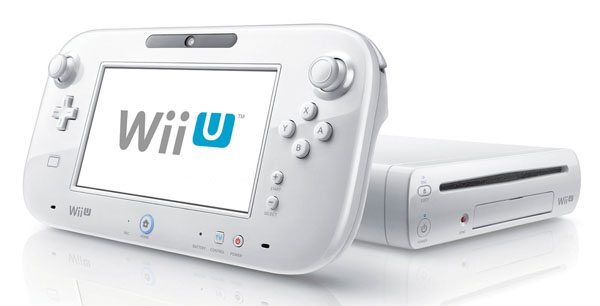 Nintendo Wii U Gaming System, $299 – $349
The Nintendo Wii found its success with families and casual gamers.  And this holiday season you can finally play Super Mario Bros. in full 1080p glory on the new Wii U system.  Included with the console is the new GamePad which offers a second window into the video game world with its 6.2 inch screen.  The GamePad includes motion control, a front-facing camera, a microphone, stereo speakers, rumble features, a sensor bar, a stylus, and support for Near Field Communication (NFC).  Now go jump on some Koopas in Super Mario's HD world!  www.nintendo.ca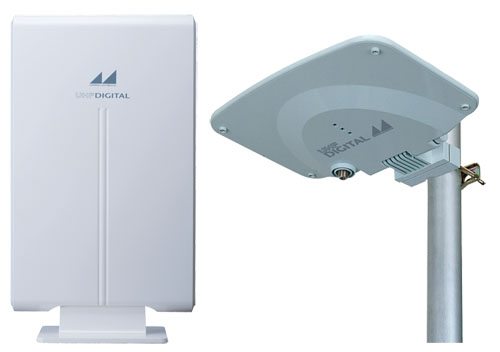 Nippon Indoor/Outdoor Antenna, $108-$250
A Nippon antenna is the perfect gift for someone who doesn't spend a lot of their free time watching TV, in which case paying the astronomical prices for cable or satellite TV doesn't make sense.  These high quality antennas will allow you to pick up most of the major TV networks in your area and get an amazing, crystal free HD picture – without any of the nasty compression artifacts that cable and satellite pictures suffer from.  www.karmond.com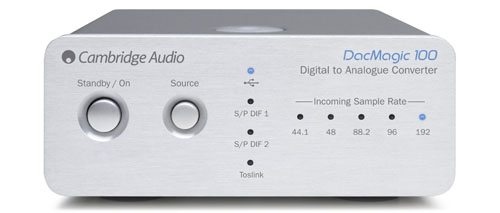 Cambridge Audio DacMagic 100 DAC, $399
The DacMagic 100 is the latest improvement over the original highly rated DAC Magic and costs $50 less than the original unit!   The new unit offers an asynchronous USB input meaning all clocking of data is done within the unit which allows for better data transfer and improved sound quality.  The unit processes sampling rates from 16 to 24 bits and up to 192 kHz via its two coaxial, single optical and USB inputs.  Audio output is offered via left/right RCA outputs.  This is an excellent means to upgrade playback from your PC or Mac music files!  www.cambridgeaudio.com

OPPO BDP-103 Universal Network 3D Blu-ray Disc Player, $499 US
The BDP-103 is the most recent product from the company that has produced the best bang for the buck in universal players for the past few years.  This player is one of the best performers for audio/video playback with two dedicated HDMI outputs – one for audio and one for video.  The player supports Blu-ray, DVD, SACD, DVD-Audio, network streaming, Netflix, Mobile High Definition link for mobile devices and offers triple USB inputs.  The really cool feature is the inclusion of two HDMI inputs which means you can run other HDMI devices into the player and take advantage of the OPPO's advanced video processing. www.oppodigital.com
Gift Ideas $501-$1000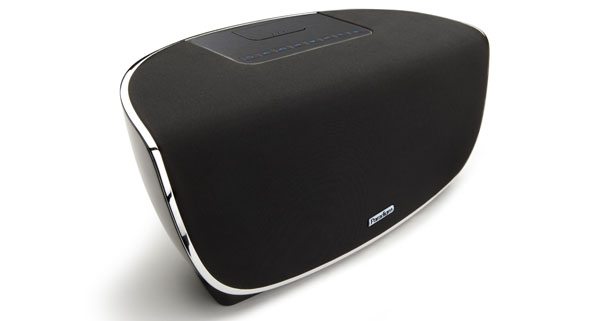 Paradigm Aera AirPlay Speaker System, $599
This high quality speaker system allows you to wirelessly stream music from an iPod, iPad, iPhone or computer using Apple's AirPlay.  It also lets you listen to many popular on-line music streaming sites.  A combination of two aluminum dome tweeters, two 4" bass/midrange drivers and a Class-D amplifier produce a clean, room filling sound.  USB and 3.5mm auxiliary inputs allow for the connection of just about any portable media device.  Using iTunes as the source, you can wirelessly stream different media to different Aeras placed throughout the house.   www.paradigm.com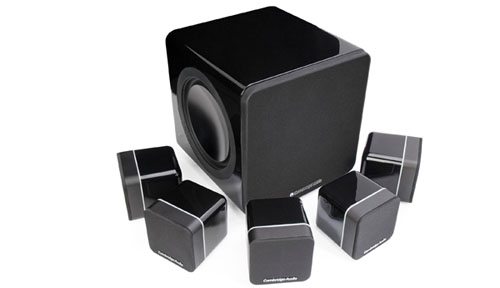 Cambridge Audio Minx 215 Speaker System, $899
These speakers may look tiny but they have the power to transform a small space into a private cinema.  Each Min 11 speaker is a mere 3 inch cube and uses a 2.25 inch BMR driver.  The included subwoofer employs three 6.5 inch woofers (one active/two passive) and prides itself on being able to deliver an amazing amount of bass, while blending perfectly with the satellite speakers.  Available in gloss black or white.
www.cambridgeaudio.com

Sonos Music System, Price varies by choice of components
Setting up a wired or wireless multi-room music system has never been easier or more affordable.  A custom Sonos system can stream music from any home computer or NAS and is assembled by choosing components that best suit your needs.  Five different components exist – the PLAY:3 and PLAY:5 all-in-one players, the BRIDGE module (allows all players to connect wirelessly), the CONNECT module (turns any existing stereo into a music streaming system) and the CONNECT:AMP (turns any pair of speakers into a music streaming system).  A Sonos system can be controlled using a smartphone or a tablet.  A Sono SUB can be added to any module for improved bass.  www.sonos.com

NuForce DDA-100 Direct-Digital Integrated Amplifier, $599
The NuForce DDA-100 digital amplifier represents extreme value for a 50 watt per channel amplifier.  This amp converts the digital audio signal into analog form at the last possible stage (the PWM amplifier output) offering a level of performance normally achieved by more expensive gear.  Its suite of inputs consists of four digital-only inputs including a USB, coax and two Toslink optical.  There is also a single optical output.  Audiophile performance at a budget price point!  www.nuforce.com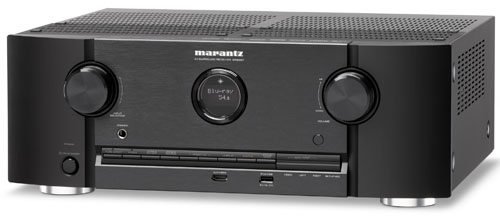 Marantz SR5007 AV Receiver, $929
The SR5007 may be the company's entry level AVR but it is packed with features and supports all current and up-coming trends.  This AVR has 7.2 capability, at 100 watts per channel, with 4K video pass through and up-sampling as well as 3D pass through. You can stream music to it wirelessly via Airplay or use the USB port on the front to attach any Apple device or USB flash drive.  Download the free Marantz Remote App and control the AVR and other Marantz products from your Apple or android device.  Great value!  www.marantz.com
To view additional gift ideas (and contribute your own), please visit the CANADA HiFi Forum at https://novo.press/forum/showthread.php?865-2012-Audio-Video-Gadget-Holiday-Gift-Ideas!&p=6198#post6198