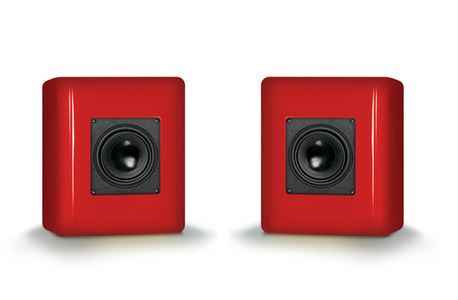 Audience has just announced that they are now shipping their new ClairAudient The ONE single-driver loudspeaker.  At just 7 inches high by 5.5 inches wide by 7 inches deep, the new ONE loudspeaker is a desktop listener's dream come true. 
The new ONE speaker utilizes Audience's A3 full-range driver coupled with a passive radiator.  The A3-S driver is a full-range high power, 12mm excursion, ultra-low distortion transducer. It eliminates the need for a separate woofer, midrange driver, tweeter and crossover network – and their inherent sonic compromises of sonically dissimilar drivers, phase distortions, loss of resolution and transient response degradation.  With no crossover, The ONE can be direct-coupled to a connect amplifier enabling the amplifiers full damping factor to be utilized and in-turn providing for great control of the driver.
The ClairAudient The ONE employs high-quality parts including low-mass binding posts and Audience Ohno (monocrystal) Auric internal wiring.  The ONE has a flat frequency response of 50Hz to 20kHz in-room when placed on a desk or near a wall.  For true full-frequency response when The ONE is situated away from a wall, a subwoofer may be required.
Finish options includes high-gloss black, red, white and blue, all with black grilles that attach magnetically to the ONE.  The Audience ClairAudient The ONE loudspeaker is now available at a suggested retail price of $995 U.S. per pair in black and blue finishes.  White and red finishes are expected to be available soon.  
All Audience products are manufactured in the United States of America.  Look for more details at: www.audience-av.com.