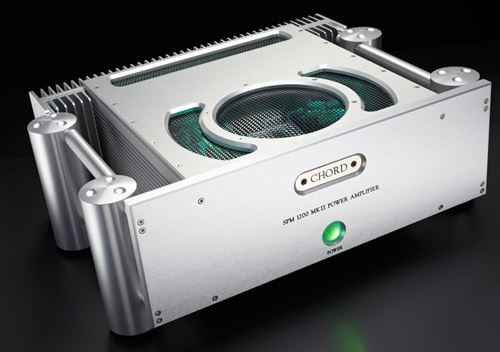 Chord Electronics has just upgraded its Standard Series power amplifiers to MkII status. With the upgrade comes improvements taken from the Reference Series.  The improvements are said to provide increased performance, flexibility and durability.  Four models have been updated, including three stereo power amps and one monoblock as follows: SPM 1200MkII (350 watts); SPM 4000MkII (480 watts); SPM 5000MkII (500 watts), plus the SPM 1400MkII monoblock (480 watts).
Exterior improvements for the new MkII models involve a new front-panel design and rear connector plate with British-designed, heavy-duty, gold-plated insulated speaker terminals. The new rear connector plate enables third-party power connectors to be used.  A new lighting complement is also part of the upgrade.  
Internal changes include: a new power-control and sequencing board; enhanced filter components for greater high-speed performance and stability and many circuit board and earthing changes to improve high-current power flow.  Faster overall response is achieved via improvements to driver circuitry.  Chord Electronics' fifth-generation power supply lies within the MkII to provide low noise with huge power reserves at ultra low distortion.
The Standard Series MkII power amps are available now at the following U.K. quoted retail prices:
SPM 1200MkII: 350-watt stereo power amp (£8,220)
SPM 4000MkII: 480-watt stereo power amp (£12,540)
SPM 5000MkII: 500-watt stereo power amp (£15,000)
SPM 1400MkII: 480-watt mono power amp (£9,090)
Look for more details at: www.chordelectronics.co.uk.