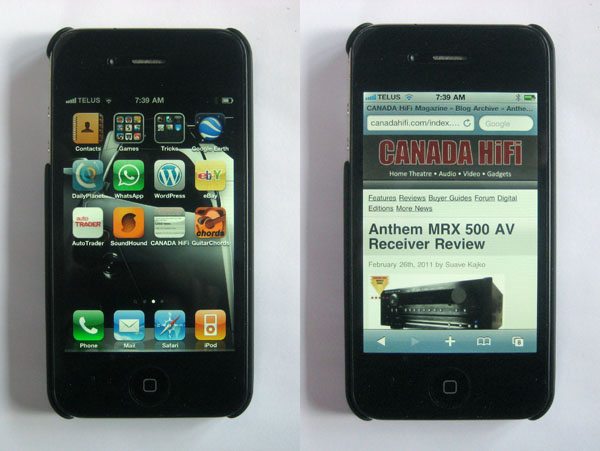 The CANADA HiFi website can now be accessed on most smartphones including the iPhone and the Blackberry. When you access novo.press/ on any mobile device, you will automatically be forwarded to the mobile version of the website which is suitably scaled to fit the screen of the device.
Accessing our website on an iPhone can be simplified by creating a CANADA HiFi "App" on the home screen.
Here's how to do it on your iPhone:
– Open the Safari web browser
– Type in novo.press/ in the address bar at the top
– Click on the "+" icon at the bottom of the screen
– Click on "Add to Home Screen"
Here's how to do it on an Andriod phone:
– Long-press on any site in your browser's bookmarks
– Select the "Add shortcut to home" option
To our knowledge creating a shortcut to a website on a Blackberry is not possible at this time. If anyone knows of a solution for the Blackberry please post a reply in the "comments" section below.