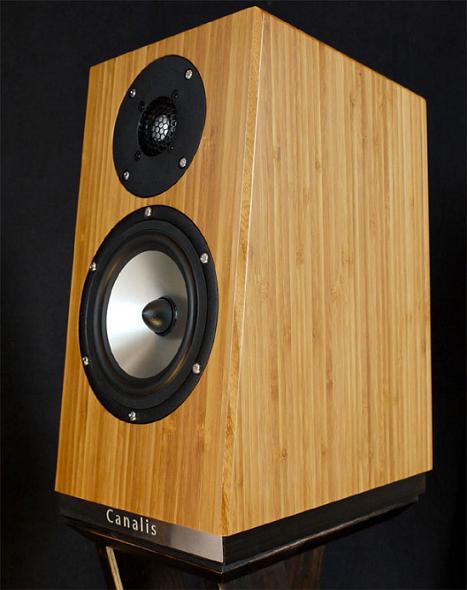 Canalis has just announced the launch of its new website, wwwcanalisaudio.com.  The new Canalis website provides both details and images as well as news about Canalis Audio products and the company, which is a new division of high-end audio manufacturer Spiral Groove.  Spiral Groove is a audio products design and manufacturing firm that has been building turntables and tonearms since 2005.
Canalis is the latest endeavor from Allen Perkins, founder of Spinal Groove, working in conjunction with renowned loudspeaker designer Joachim Gerhard.  Canalis offers four ultimate-performance loudspeakers including the Anima and Anima CS two-way compact monitors, the convention-breaking Cambria and the flagship floorstanding Allegra 2.0, along with the Anima Stand and Strange Attractors loudspeaker feet. Canalis loudspeakers are manufactured entirely in the US.
Canalis speakers incorporate Perkins' concept of Balance Force Design, aimed at achieving the most elegant equilibrium of materials, performance, function, manufacturability and aesthetics. To this end, Canalis loudspeakers incorporate a number of novel engineering and materials concepts – including the use of multi-ply bamboo as a cabinet material.
Canalis loudspeakers are available in Honey, Licorice and Cinnamon finishes at prices ranging from $3,250 U.S. to $17,500 U.S. per pair.  Look for more details on Canalis products at their new website: www.canalisaudio.com.