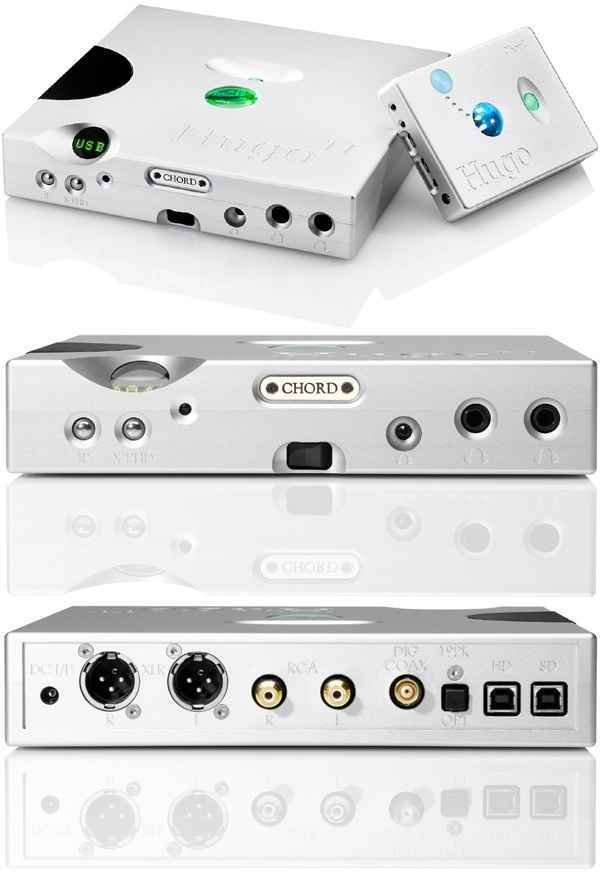 Chord Electronics is following up their great success with the Hugo DAC with the launch of the new Chord Hugo TT, at CES 2015.  The new Hugo TT (the TT stands for table top) utilize the same circuit board of the current Hugo but within a larger case that is designed to sit on a desktop.  The new Hugo TT includes enhanced connectivity (RCA and fully balanced XLR outputs), an alphanumeric display, remote control and a USB B digital input.  The battery power of the Hugo TT vs. the Hugo is double and a 10'000'000uF bank of super-capacitor backup is an additional plus of the new Hugo TT.  The new Chord TT supports 32/384 PCM and DSD128 but also caters better to headphone users, having 2 x ¼" and 1 x 3.5mm outputs, a crossfeed filter, Bluetooth over A2DP and proprietary D/A decoding via a custom-coded Spartan 6 FPGA.
The Hugo TT will be available this February in silver or black at a price of: £2,995.  North American pricing is yet to be announced.  Look for more details at: http://www.chordelectronics.co.uk/
Comments are closed.