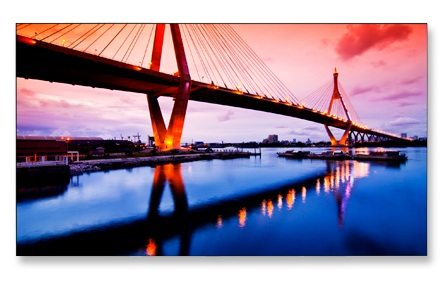 Truly frameless screens seem to be the continual pursuit of manufacturers and NEC has come very close to it with their latest model. NEC Display Solutions just announced a new X Series, 55-inch X551UN HD display. The X551UN is a professional-grade large-screen display that has been designed with the objective of performing in a 24/7 video wall application. The X551UN is a direct LED-backlit 2.25mm bezel.
The X551UN has thermal protection and sealed panel design for the most formidable digital signage industry requirements.
The X551UN will be available in June 2011 at an estimated street price of $7,799 U.S. The display ships with a 3 years parts and labour warranty, including the backlight.
See more details at: http://www.necdisplay.com