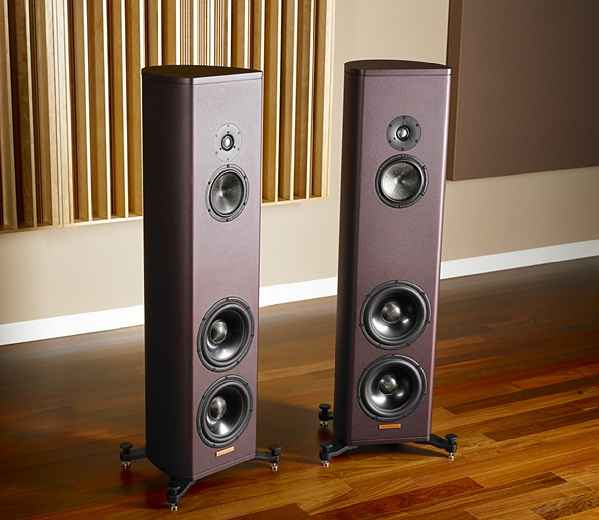 Magico has just formally announced a new addition to their S-series loudspeaker line – the new S3 loudspeaker.  The S3 sits just up from the S1, with a larger and heavier cabinet and more drivers: 48"H x 14"D x 12"W; 150 pounds/speaker and; using a 1" MB30 tweeter, a 6" M380 midrange, and a pair of 8" mid-bass woofers.  The speaker is designed to provide full-range sound at a value oriented price point.
The S3 shares engineering and design with its two siblings, the S1 and S5, sitting between them in the line.  The S3 uses an acoustic-suspension enclosure with a new uniquely designed polycarbonate subenclosure for its midrange that employs special advanced materials and a specially designed shape.  The result is ideal acoustic properties for a subenclosure in a loudspeaker cabinet.
The S3's contoured extruded-aluminum cabinet is claimed as being the world's largest aliminum monocoque enclosure at 16″ in diameter with .5″-thick aluminum walls.  The design and materials are intended to minimize diffraction effects and internal resonance, and adds the correct damping requirements. The S3 sensitivity is rated at 88dB, with a 4 ohms impendance and a frequency response of 26Hz-50kHz.
The S3 will be available this December at a MSRP of $22,600 U.S./pair.  Look for more details on the S3 and other Magico products at:  http://www.magico.net/.