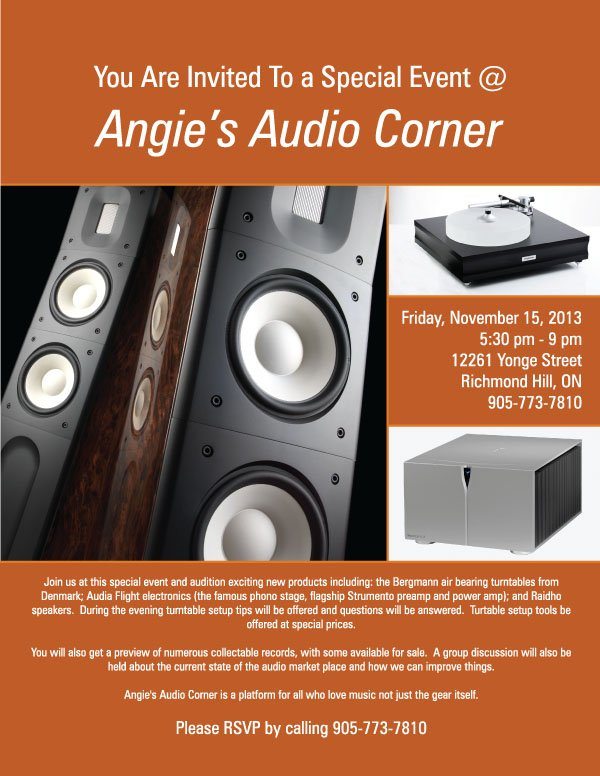 You Are Invited To a Special Event @ Angie's Audio Corner!
Friday, November 15, 2013
5:30 pm – 9 pm
12261 Yonge Street
Richmond Hill, ON
905-773-7810
Join us at this special event and audition exciting new products including: the Bergmann air bearing turntables from Denmark; Audia Flight electronics (the famous phono stage, flagship Strumento preamp and power amp); and Raidho speakers.  During the evening turntable setup tips will be offered and questions will be answered.  Turtable setup tools be offered at special prices.
You will also get a preview of numerous collectable records, with some available for sale.  A group discussion will also be held about the current state of the audio market place and how we can improve things.
Angie's Audio Corner is a platform for all who love music not just the gear itself.
Please RSVP by calling 905-773-7810