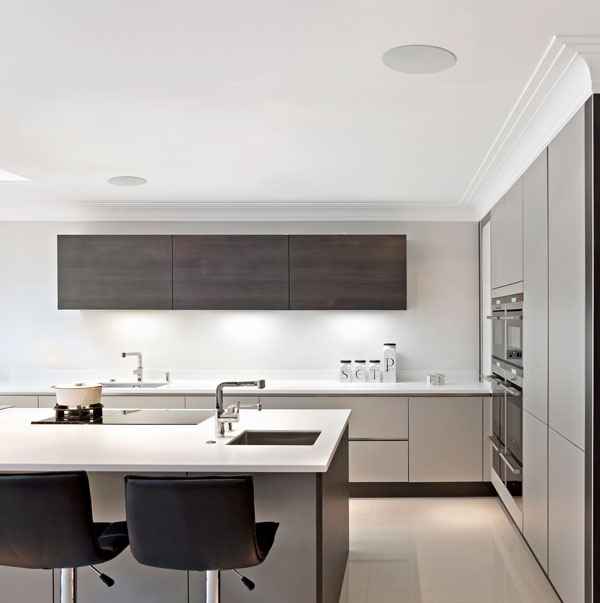 MartinLogan, known for its electrostatic and Folded Motion loudspeaker technology, has just added two new in-ceiling speakers to its architectural line of speakers – the Helos 12 and Helos 22. With updated bezel-less grilles, MartinLogan's Helos series is reborn with cleaner, more discrete aesthetics.
Replacing the Helos 10 and Helos 20, new Helos 12 and Helos 22 in-ceiling speakers feature the same neodymium soft dome tweeters, high-rigidity aluminum cone woofers and proprietary Vojtko crossover topology for which the Helos Series is best known. The Helos 12 features a single 1" tweeter mounted on a pivoting tweeter stem that easily aims at the primary listening location. This design allows listeners to enjoy the highest levels of in-ceiling audio performance, while still providing rich, detailed sound throughout the entire room. The Helos 22 provides stereo sound with two 0.75" tweeters, designed for use as a single stereo speaker in distributed audio or a wide dispersion home theater surround. Both models feature a 6.5" midrange/bass cone with extended throw driver assembly and thermal protection.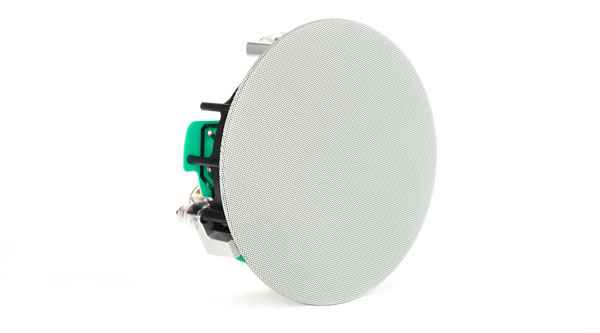 Carefully hand-built using only the finest polyester capacitors and air-core coils, the Helos 12 and Helos 22 crossover employ MartinLogan's proprietary Vojtko topology for vanishingly low distortion and seamless driver integration. This precision-tuned network preserves even the most microscopic sonic nuances while handling the full dynamics of any source.
The Helos 12 and Helos 22 ultra-low profile, paintable micro perforated grilles have no visible bezel, allowing for a near invisible integration into the ceiling. A magnetic system secures grilles easily into place, reducing the risk of warping or damage during installation. A robust, mounting-lock system allows quick, trouble-free installation.
Helos 12 ($299/ea) and Helos 22 ($399/ea) are available now.
For more info, please visit: www.martinlogan.com