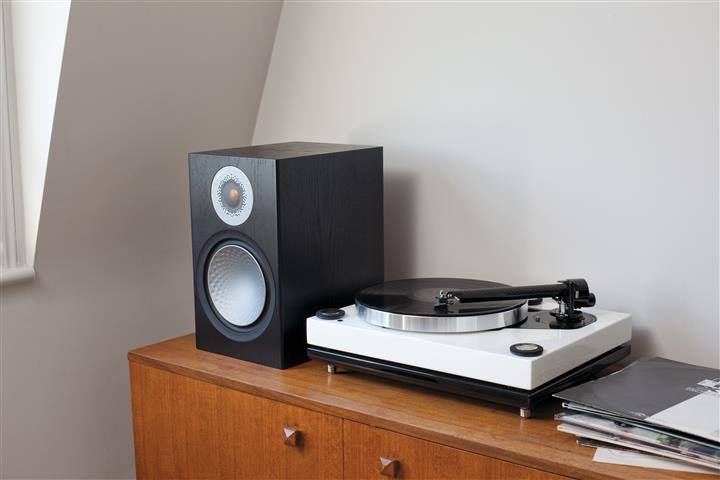 Monitor Audio has just revealed the 6th Generation Silver Series loudspeakers, featuring technology used to develop the top-of-the-line Platinum Series with advanced designs in sleek packages and price points that continue to represent best in class performance.
Acknowledged as a pioneer of metal cone speaker technology, Monitor Audio has used its four decade expertise in the field to create new versions of its highly regarded C-CAM (Ceramic coated Aluminum Magnesium) drivers for the 6th generation Silver Series. Made from a single piece of the unique ceramic coated aluminum / magnesium alloy and formed into a continuous dish profile, its rigidity brings enormous sonic benefits compared to conventional softer cone materials that flex, producing audible distortion. Without the need for a center hole, commonly used to house a voice coil, Monitor Audio's exclusive C-CAM drive units are able to handle more power than paper, plastic or Kevlar drivers and deliver pure, undistorted sound across the musical range.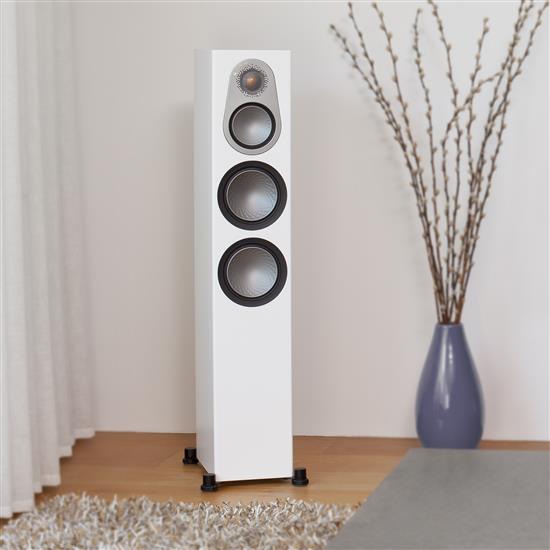 Ground breaking design changes and extensive engineering have led to a completely revised Silver Series. Technical enhancements to the speakers 'engine' include beefed up driver magnets, higher efficiency (8 ohms) and improved voice coils that include the patented DCF (dynamic coupling filter) used in the Platinum Series, resulting in purer sound and better power handling at high (SPL) levels.
Monitor Audio now claims the purest mid-range quality in its class along with precise and consistent imaging, both on and off-axis, thanks to a newly created teardrop shaped mid-range / tweeter module on the Silver 300 and Silver 500 floor-standers and also the new C350 3-way center channel. Premium grade Polypropylene film capacitors, Air Core and laminated Steel Core inductors have been deployed in the critical crossover networks to ensure consistency and the best sound possible.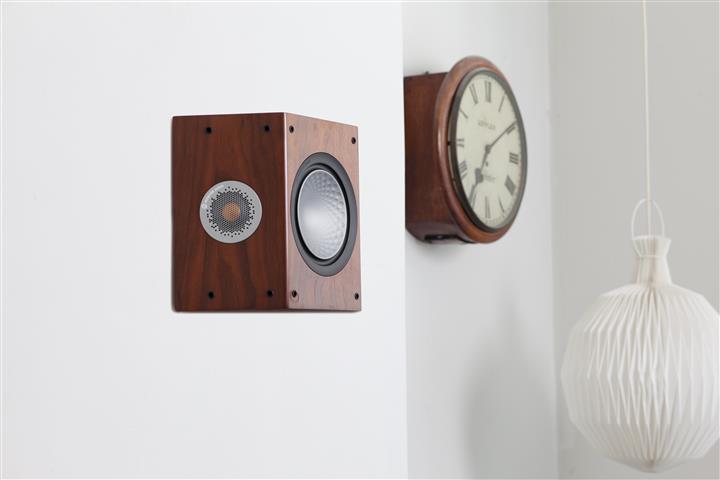 The 6th generation Silver Series now caters to all two-channel and surround sound applications. The nine model range has been created with contemporary living in mind. One compact stand-mount option and one larger bookshelf model featuring an 8" woofer along with a choice of three floor-standers address the needs of design conscious consumers, offering 3 distinct shapes / driver sizes. Each model produces powerful, spacious sound while the Silver FX wall-mount and two center channel speakers are perfect for discreet AV installations.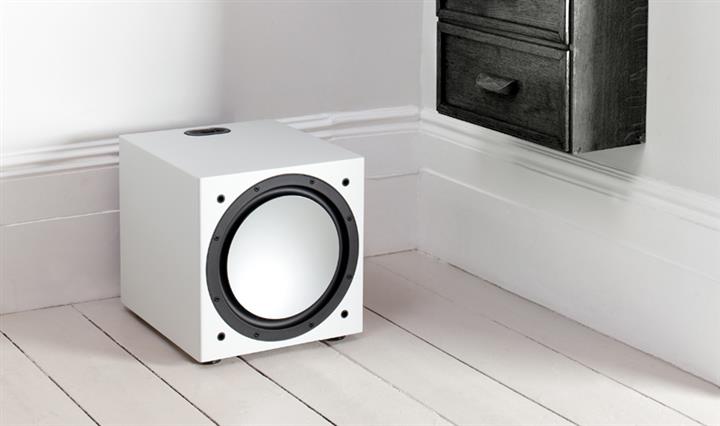 The Silver Series is completed with a 500 watt powered subwoofer, featuring on board DSP for resounding bass down to a staggering 22 Hz.
Magnetic grille fixings on all models ensure an elegant baffle aided by rear mounting of the proprietary HiVe II ports.
With the new Silver Series you can be sure that you are investing in the very best technology that twenty first century engineering has to offer. If you love fabulous design and demand the highest sound quality money can buy, the latest Silver range has been created to meet your needs, bringing music to life, with designs that complement your lifestyle.
Step up in sound with 6th Generation Silver Series.
Available July 2017.
More info over at www.monitoraudio.ca