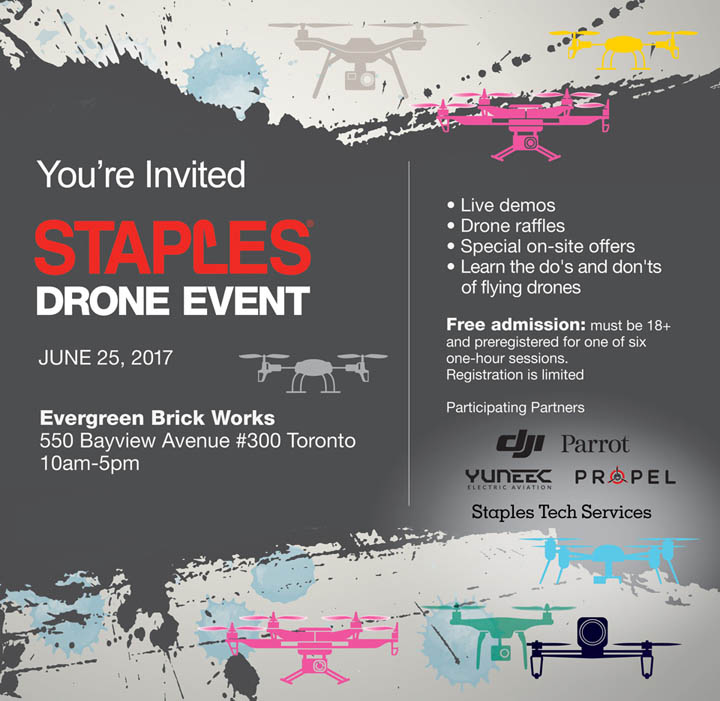 Are you thinking about picking up a drone this summer?  Or perhaps you'd like to learn how to fly your existing model from the experts?
On June 25, Staples Canada will bring together leading drone manufacturers for a free event where visitors will have the opportunity to view live demonstrations, chat one-on-one with top drone experts and learn about the different models available on the market. Participants will even have the opportunity to take advantage of exclusive offers to go home with a drone of their own.
Participating drone partners include DJI, Parrot, Propel, Yuneec, Altex UAV Technologies in conjunction with Humber College, Staples Tech Services, and more.
The event will take place at the:
CRH Gallery at Evergreen Brick Works
550 Bayview Avenue, Toronto M4W 3X8
Sunday, June 25, 2017
Admission is free but guests must register at: www.staples.ca/drone