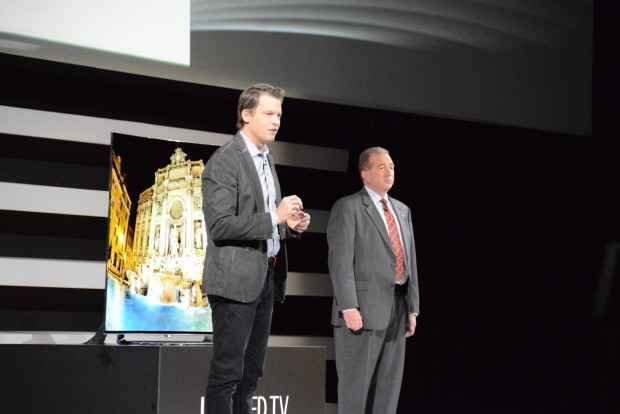 Netflix and LG have announced at this year's CES that they have partnered up to significantly improve the video streaming process for users in 2015.
First, Netflix has committed to delivering High Dynamic Range (HDR) content to LG TV sets this year. HDR-capable TV sets (coming out this year from most TV manufacturers) offer a higher brightness and more colour processing power to handle video sources mastered with a much wider colour space than today's commonly used video standards.  An HDR picture looks significantly richer and more realistic than a picture produced used the current video standards.
Netflix also introduced at this year's CES, a program called "Netflix Recommended TV". This program is designed to assist consumers in selecting TVs that offer an optimized experience for streaming Netflix content. Currently, streaming TVs offer different user experiences when streaming video content – some performing much better than others. Netflix will aim to guide users toward the better streaming TVs by certifying TVs starting in 2015. Expect to see Netflix-certified sets from LG, Sony, Sharp, VIZIO and Roku in stores this year.
Comments are closed.