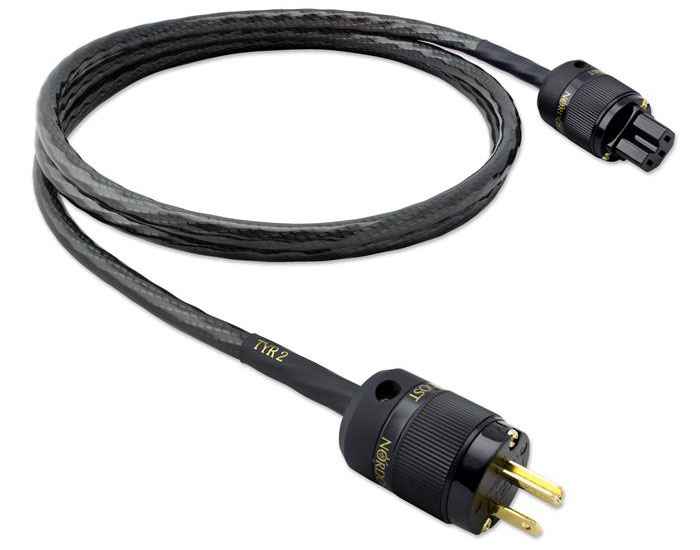 Nordost first showed its new, highly anticipated Tyr 2 power cord at the High End Show in Munich last month, and now the company has released all the details about it.  For years Nordost users have been asking for something to bridge the gap in AC supply between Frey 2 and Valhalla, especially since last years' introduction of V2, and this cable is the solution. Now the Norse 2 family has never been so powerful.
The Tyr 2 Power Cord is comprised of seven silver plated, solid-core 16 AWG OFC conductors that lend to an important consistency throughout the Tyr 2 range. This type on construction eliminates strand interaction, which would otherwise compromise the sound and integrity of the cable. In order to further enhance performance by decreasing resistance and signal loss, Nordost employs the use of extruded FEP insulation which is superior to all other insulation methods.
Like its Norse 2 counterparts, the Tyr 2 Power Cord implements mechanically tuned lengths. This unique technique allows Nordost cables to reduce internal microphony and high frequency impedance resonance that could radically diminish a cable's performance.
Where the Tyr 2 Power Cord breaks away from other Norse 2 family AC supply options is with the incorporation of Nordost's proprietary Dual Mono-Filament technology. Also used in the Valhalla 2 Reference range, this innovative technology extends this Norse 2 cable range into the realm of our Reference line.
Terminations for the Tyr 2 AC mains are available in US, EU (Schuko), UK, or AUS to IEC (15 or 20 Amp) or Figure 8 (Furutech) connectors. Suggested retail price is $3,199.99 for a 1m length and adds $600.00 for each additional meter. The Tyr 2 Power Cord is available now.
For more info, please visit www.nordost.com
Comments are closed.