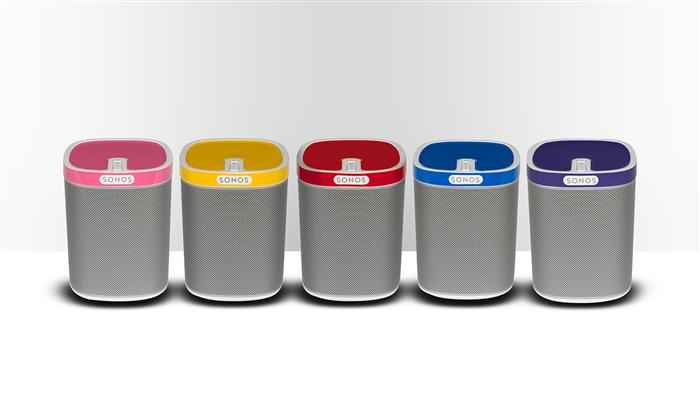 Premium SONOS accessories brand, Flexson, has just launched several accessories for the popular multi-room music system.
First there are Flexson ColourPlay skins for SONOS speakers which let you match the speakers to a room's décor, or to provide a splash of colour in any room. Made in Europe from durable vinyl, ColourPlay skins come in five colours: Candy Pink, Sunflower Yellow, Racing Red, Cobalt Blue, and Imperial Purple. Easy application and removal means switching colours is a breeze. Each are precision-cut to perfectly fit SONOS speaker models and retail for $34.99 each (Play1 skin), $54.99 each (Play3 skin), $64.99 each (Play5 skin).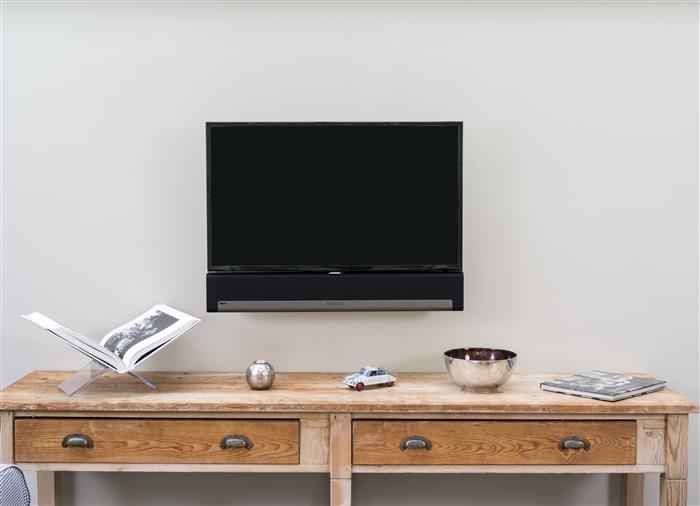 Next, three new mounting solutions from Flexson for the SONOS Playbar speaker.  The Cantilever is designed for those who need a flexible viewing range. The articulating TV wall mount features custom brackets to hold the SONOS Playbar speaker. When moving a TV screen to get the perfect view, the Playbar moves with it to provide perfect sound. Designed for 37"-55" screen sizes, the mount rotates up to 180-degrees with a 40" screen.
If you don't need a full mounting solution, Flexson offers a standalone Playbar Screen Mount that attaches onto existing universal wall mounts. The Cantilever will retail for $559.99 and the Playbar Screen Mount will go for $129.99.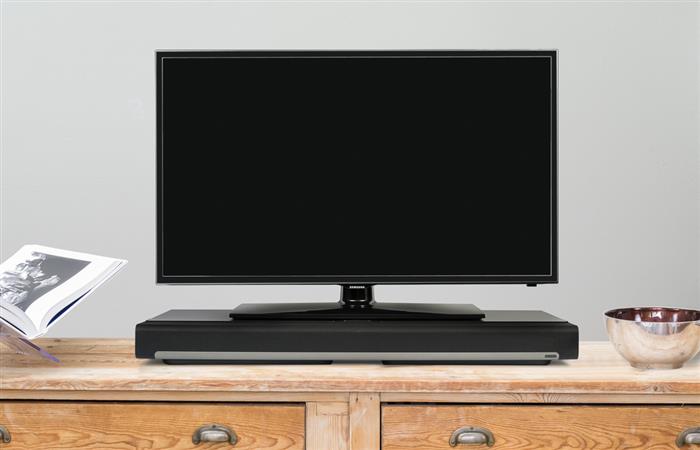 As an alternative to wall mounts, Flexson also has a new stylish steel stand. Sit the TV on top, slide the Playbar underneath, and the speaker is discreetly and safely installed. At only 87mm high and 400mm deep when fully assembled, the TV Stand fits on narrow shelves and offers a sleek but sturdy alternative to mounting the Playbar on the wall. The TV Stand will retail for $179.99.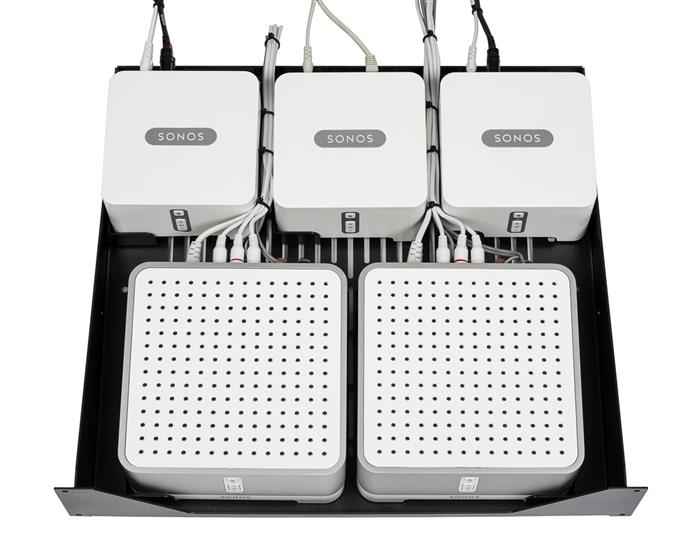 Finally, with SONOS speakers being popular in the custom install market, Flexson has also designed a Rack Shelf to specifically hold SONOS components securely in a 19" rack with flexible options for cable management. The Rack Shelf can hold up to 6 Connect units and 4 ConnectAmps, or a combination of the two. With neat cable routing and specially molded rubber feet into which the Connect and ConnectAmp sit, this is an ideal solution for those with integrated, multi-zone SONOS installations. The Rack Shelf is available for $174.99.
For more info, please check out www.flexson.com.  Flexon products are distributed in Canada by Erikson Consumer www.eriksonconsumer.com.
Comments are closed.