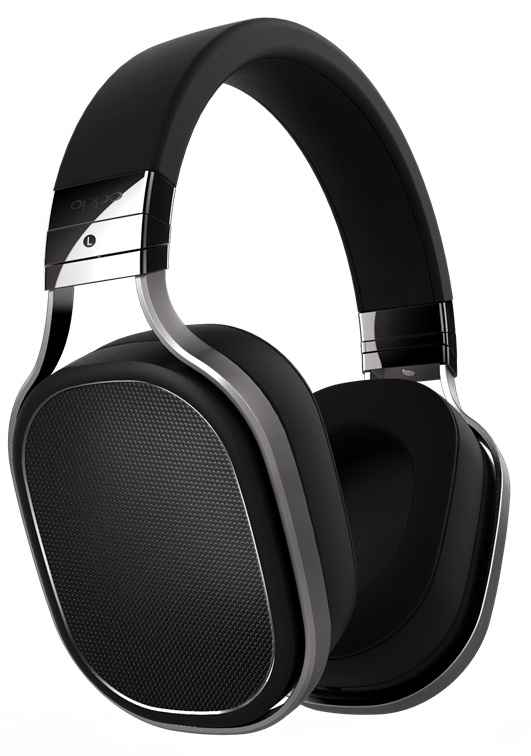 OPPO Digital, a company most well-know for its high-performance universal Blu-ray Disc players, has just introduced its family of planar magnetic headphones – beginning with their PM-1 model.  The OPPO PM-1 uses a unique planar magnetic driver with a 7-layer diaphragm and a FEM-optimized high energy Neodymium magnet system.  The diaphragm uses a spiraling pattern of flat conductors etched on both sides.  The double-sided design permits double the conductors to be utilized within within the magnetic field, providing for higher sensitivity, better damping, and greater driver control.  
Lending to added comfort and greater performance, the OPPO PM-1 is a circumaural (over-the-ear), open back design. The design and driver construction provide high sensitivity and extremely low distortion for a transparent, highly dynamic sound with well-balanced tonality, along with low weight for portability.  
The PM-1 is estimated to become available in limited quantities beginning mid-April at a MSRP of $1099 U.S.  OPPO intends to release a PM-2 model which will have a similar design and performance, as well as the the same planar magnetic driver with cost savings achieved in terms of replacing costly metal parts with materials and processes more suitable for a larger production run.  For example, the luxurious hand-picked lambskin found on the headband and ear pads of the PM-1 will be substituted with synthetic leather on the PM-2.  The PM-2 is estimated to become available in summer 2014 at a MSRP of $699 U.S.
Look for more details to be shared at:  http://oppodigital.azurewebsites.net/.