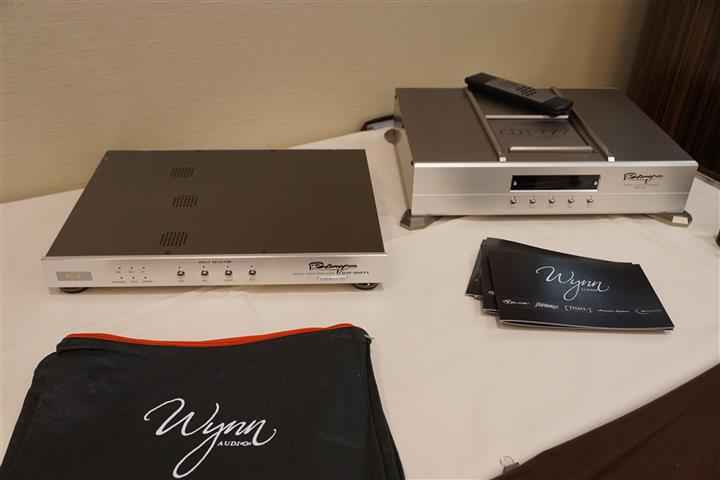 Welcome to Part 3 of George de Sa's TAVES 2014 Consumer Electronics Show coverage.  If you missed Parts 1 and 2, please give them a read at the links below.
Part 1: http://wp.me/p30fO1-3fV
Part 2: http://wp.me/p30fO1-3iA
Wynn Audio
Wynn Audio, the distributor for Reimyo, Harmonix, SW Speakers, Telos and most recently Tidal Audio in Canada had a large room upstairs at TAVES.  I visited the room on the Friday but things had not yet been dialed in, according to Wynn Wong, owner of Wynn Audio.  As well, the awesome Tidal Audio Contriva G2 loudspeakers ($65,000/pair) were relatively new with only about 100 hours on them – not enough to show themselves fully.  On Sunday, I made a return visit and to my delight, things were sounding quite lovely.  With a demo of an Oscar Peterson Trio track, I was impressed by the precise imaging, delicate top end, natural midrange and admirable bass, though I'm sure with a couple hundred more hours the Contriva G2 would show their real muscle.  Electronics were all from Reimyo: CDT 777 disc transport ($13,750), DAP 999EX Ltd DAC ($12,650), CAT 777 MKII tube preamplifier, KAP 777 power (mono) power amps and an ALS 777 AC power stabilizer ($7,700).  Tuning was by way of Harmonix products: RF-999M spike bases ($1430/pair), TU-666M Footers ($1430/four) and Acoustic System products: ASI Resonator Silver ($550), ASI resonator Gold ($1430), ASI Resonator Platinum ($3,080), ASI Phase Diffuser ($50/each) and ASI Liveline Reference Powercord ($1320) and Speaker Cables ($2200).  Wynn Wong is always a gracious host, eager to please room visitors and never leaving them empty handed – this time along with bags, he provided a brochure slip case and chocolate.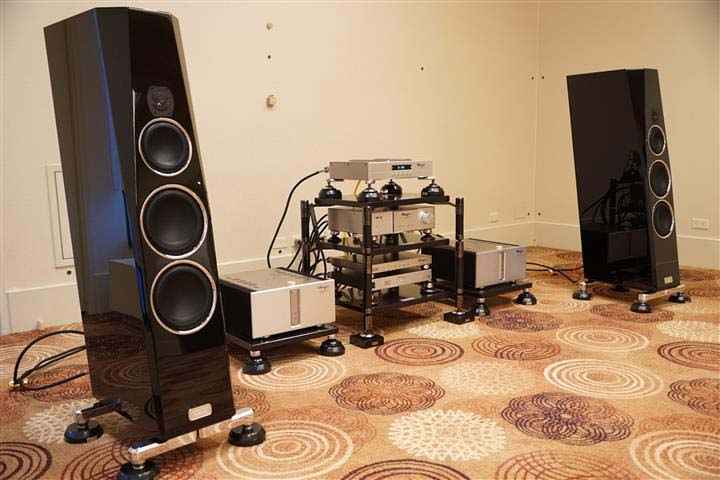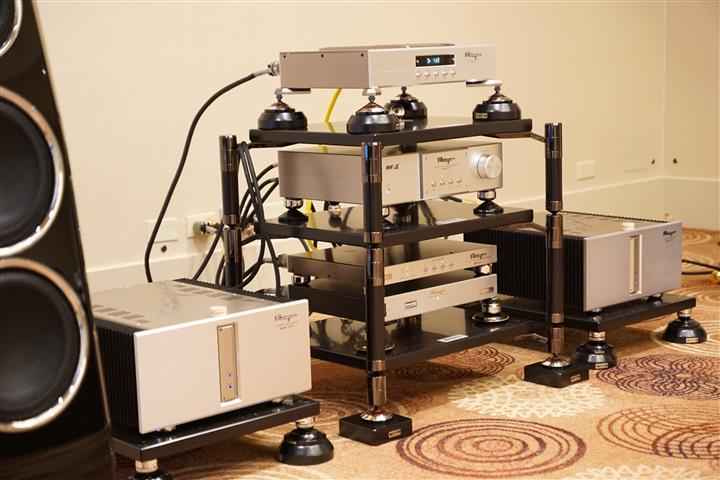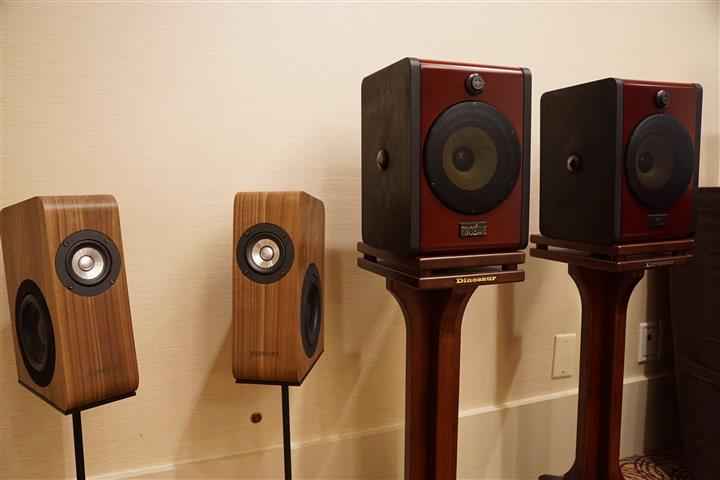 Thonet & Vander
A new brand shown for the very first time in Canada at TAVES was that of Thonet & Vander (T&V).  T&V is a German based company that gets its name from two modern art personalities: Michael Thonet, Industrial Designer, and Ludwing Mies Van Der Rohe, Director of Bauhaus and an architect.  The company is just on the verge of releasing product in Canada via amazon.ca.  A number of models were on display and being demonstrated as I walked in.  Sujee Jeganathan, representing T&V was enthusiastic about the products and showed me around, with the help of his friend Liz.  He also provided me with some estimated prices – subject to finalization.  All of the models were active / self-powered speakers.  There was the Hoch Bt (Bluetooth) 35w x 2 loudspeaker ($249.99), available without Bt for ($209.99); the Kürbis Bt 30w x 2 loudspeaker ($189.99) or ($149.99) without Bt 25w x 2 and; the Kugel 60w x 2 ($349.99).  All of these models use a 1″ natural silk dome tweeter with aramid fiber woofer cones.  In addition, there was the Vertrag 16w x 2 ($109.99) and the Rätsel Bt 2 x 20w + 32w ($209.99), both of which use a 0.5″ polymer tweeter and organic lignin cane fiber woofer cones.  A short demonstration gave me an impression of their punchy capability.  Considering their features, construction and specifications, I'd say the T&V models offer competitive value in their space.  A nice surprise was to find a party going on in the room on the last day of the show – music, drinks and well, the picture says it all.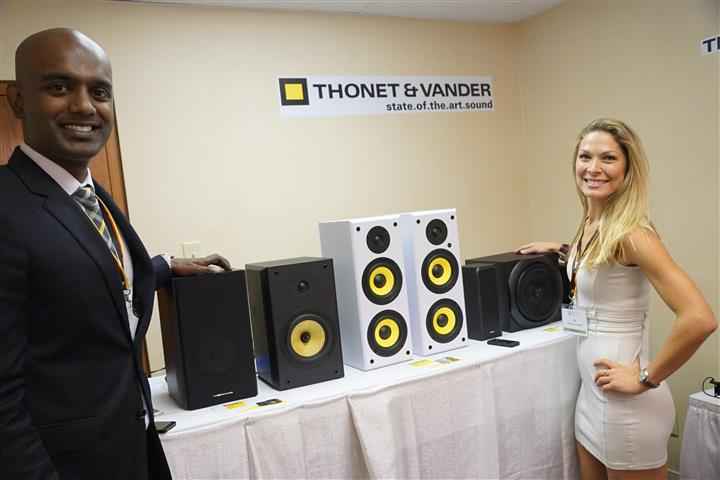 Mill St. Brewery
Toronto-based Mill St. Brewery was the central focus of a bar / lounge area, a first at the 2014 TAVES.  Given the size and scope of this year's show, this appeared to be a big hit with show visitors and industry professionals – offering a place to rest your feet and enjoy a cold one.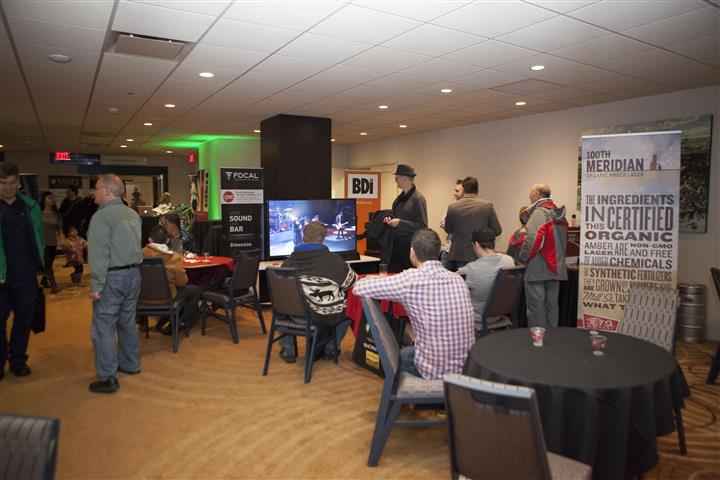 Jolt Art Exhibit
Last but certainly not least was the Jolt Art Exhibit which was concentrated in a couple large rooms but also was interspersed throughout the show.  The art was brought in by a number of organizations, including the Brockton Collective, a Canadian art organization that exhibits, promotes and sells Canadian art.  As well there was art from students brought in by Centennial College, OCAD University and York University.  All of the artists that I spoke to were very excited about being a part of the show and having the opportunity to speak about their work as well as sell some of their pieces to appreciative visitors of TAVES.  Rather than spending too much writing about it, I'll let my pictures do the talking: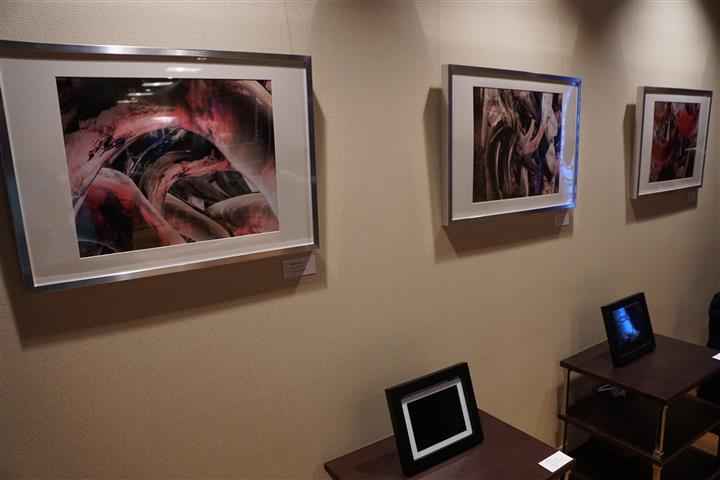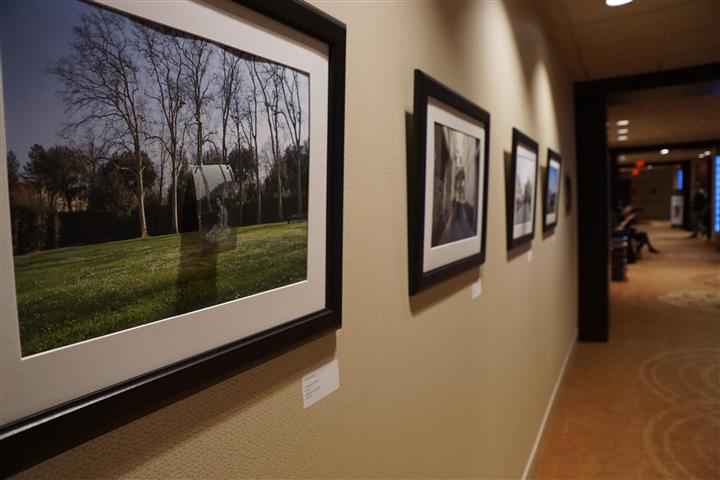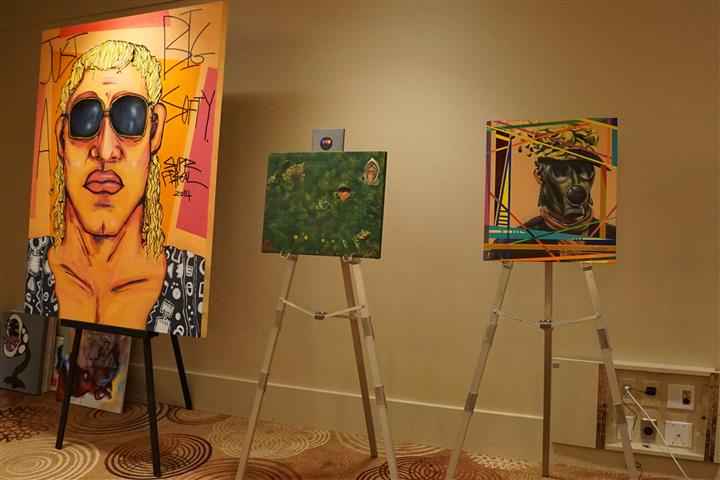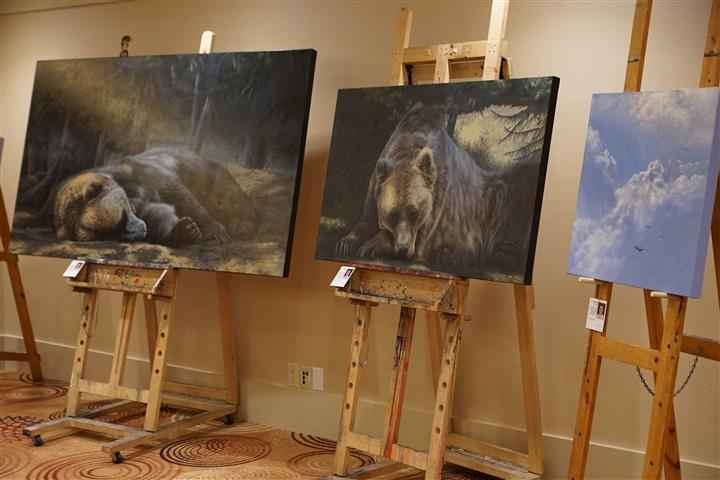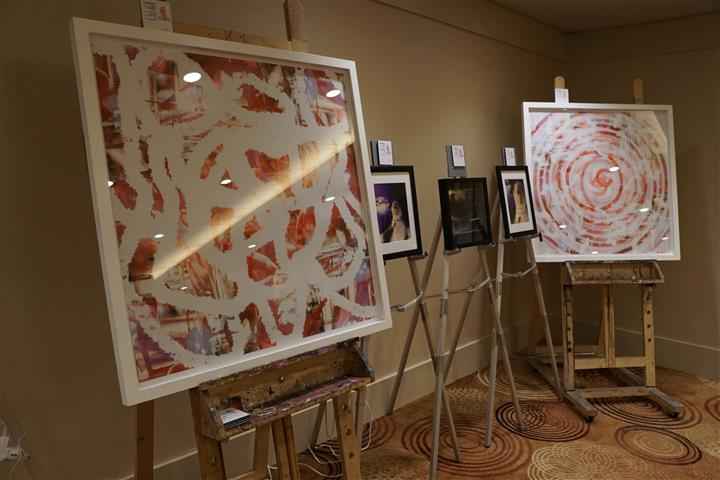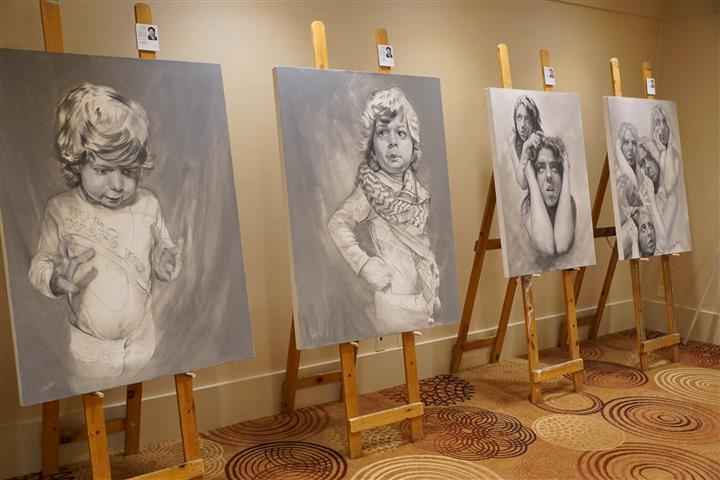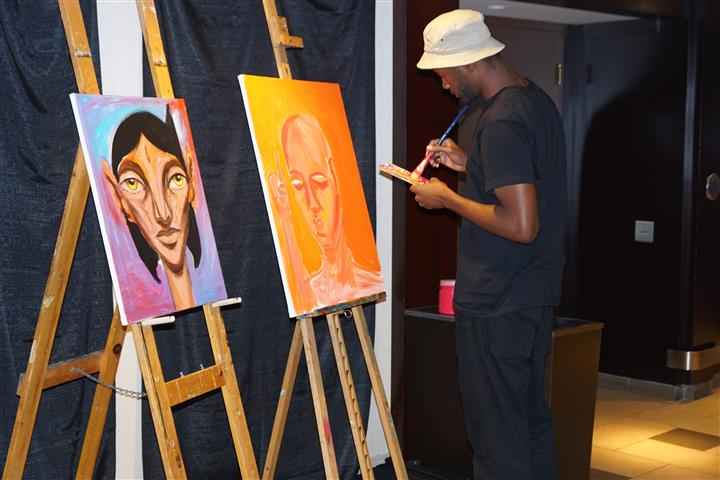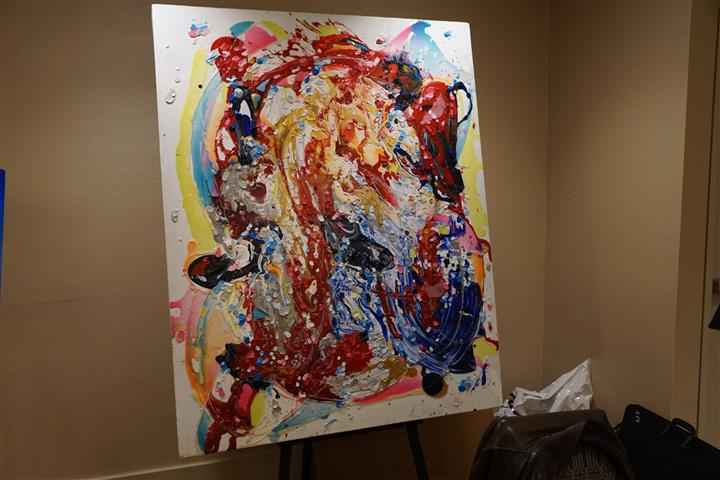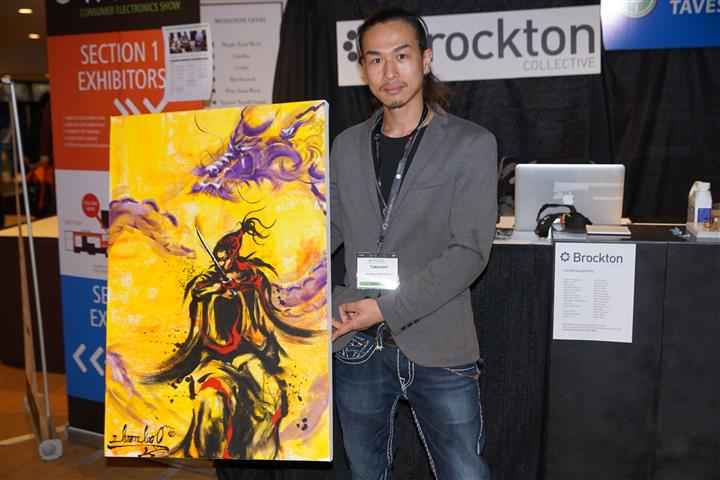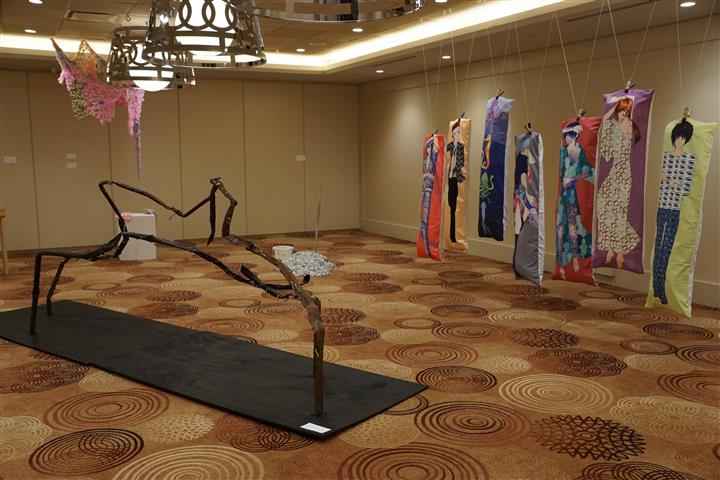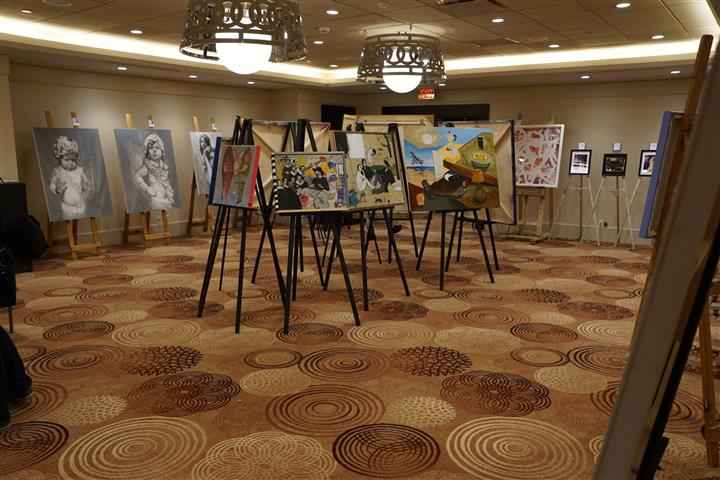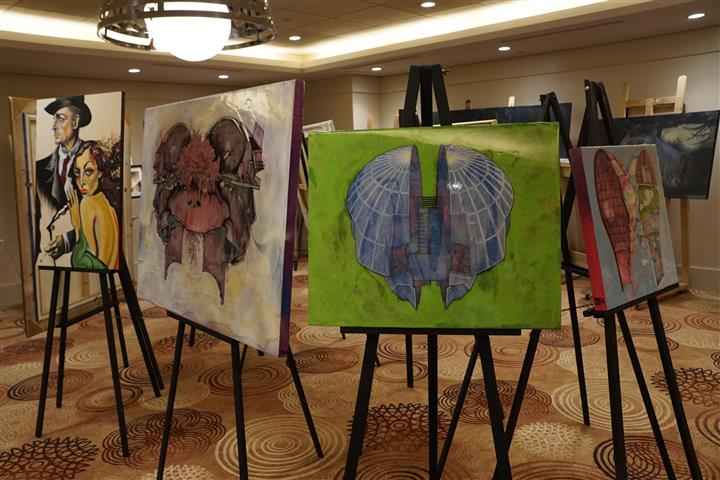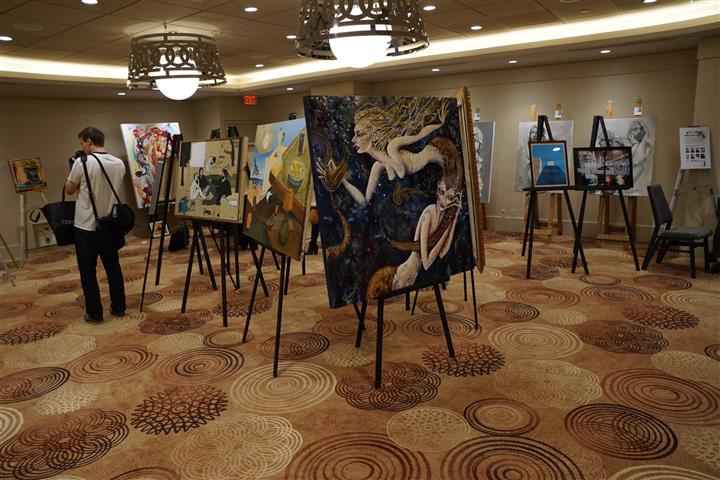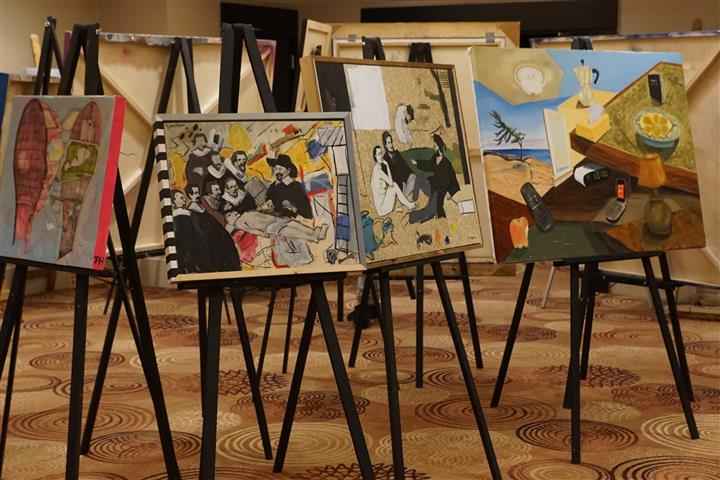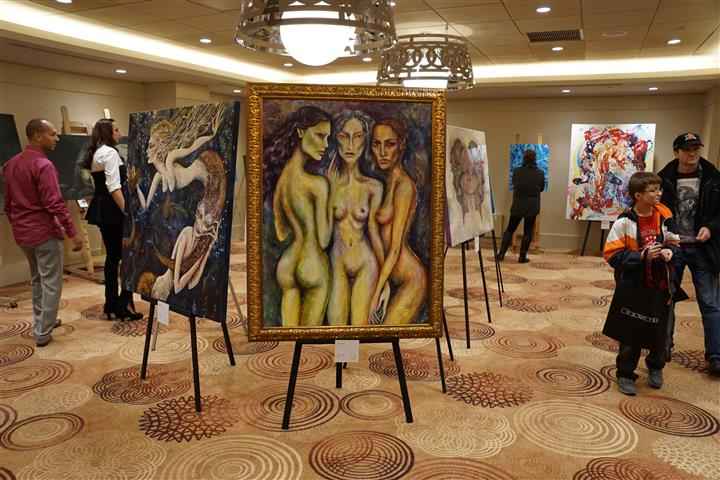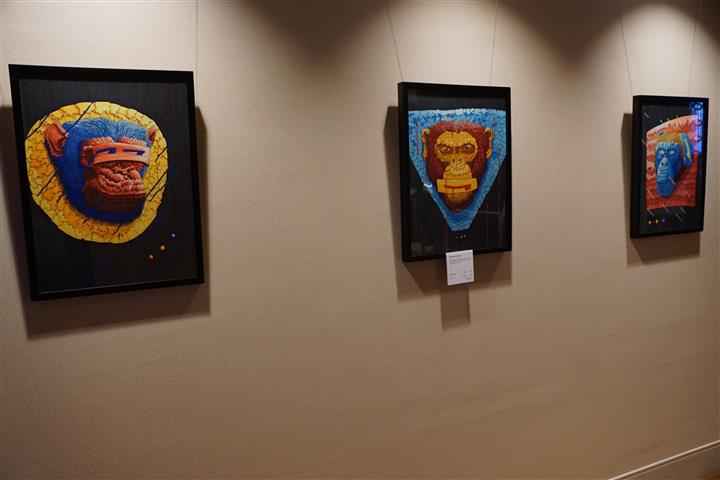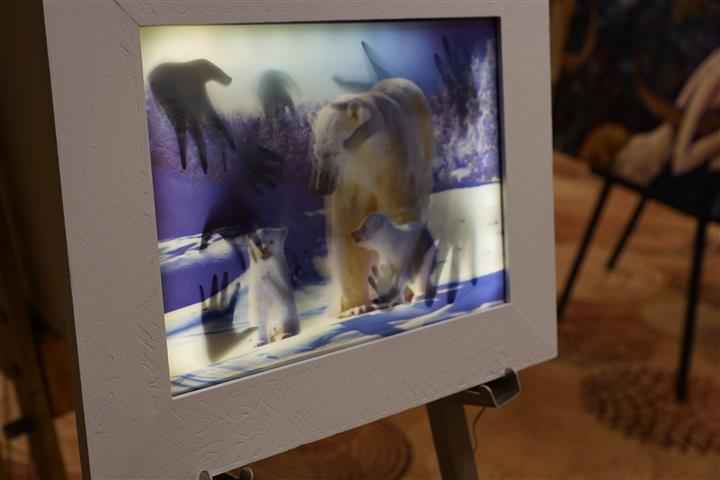 Wrap-Up:
Was TAVES 2014 a success?  That would be an understatement – I'd say more of a smash hit.  I expect TAVES has now crossed the point of proving itself a viable show in the North American market and is well on its way of being among the top shows in North America, of its kind.  If you were there, you know what I mean, if you weren't, well there will definitely be next year.
Despite my rather lengthy coverage of TAVES 2014, I barely scratched the surface.  Look for more coverage from a couple of my fellow contributors: Phil Gold and Gaelen Andrews on the CANADA HiFi website.
Comments are closed.