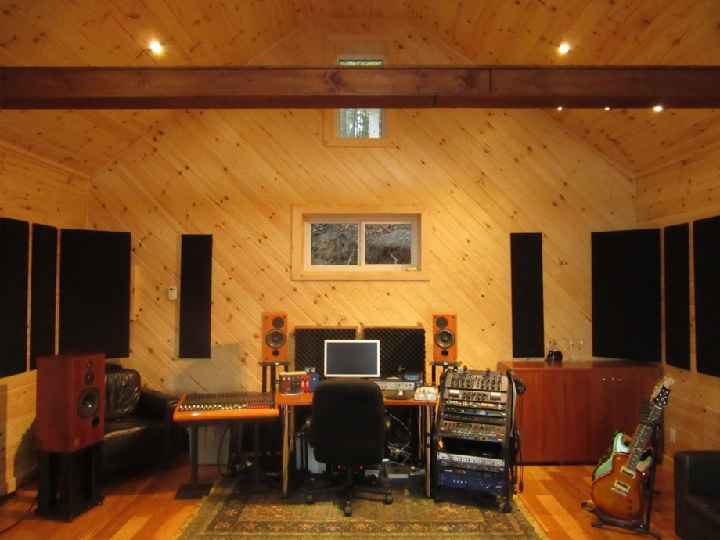 For over 25 years, Ray Montford has worked in the music industry with credits on numerous recordings as a guitarist / producer / engineer / mixer and mastering engineer, including his own work.  Just recently Ray has put his efforts to building a new studio – Anchor Sound Studio.  Anchor Sound Studio is a unique recording facility located close to a lake, in the gorgeous Haliburton Highlands, which is just two hours north of Toronto.
Anchor Sound Studio will provide one of the most relaxing and comfortable environments for musicians to work in – away from the hustle and bustle of the city.  Musicians will find a place that fosters creativity and inspiration.  Along with a place to create, Anchor Sound Studio is situated amongs breathtaking views and with easy access to some of the best kayaking, canoeing, walking, biking, cross-country skiing and snow-shoeing to be found in Ontario.
Anchor Sound Studio also offers a wonderful acoustic space and hi-end equipment to ensure recordings are captured with soul and spirit.  Look for more details at: http://www.raymontford.com/index.php/anchor-sound.
Comments are closed.