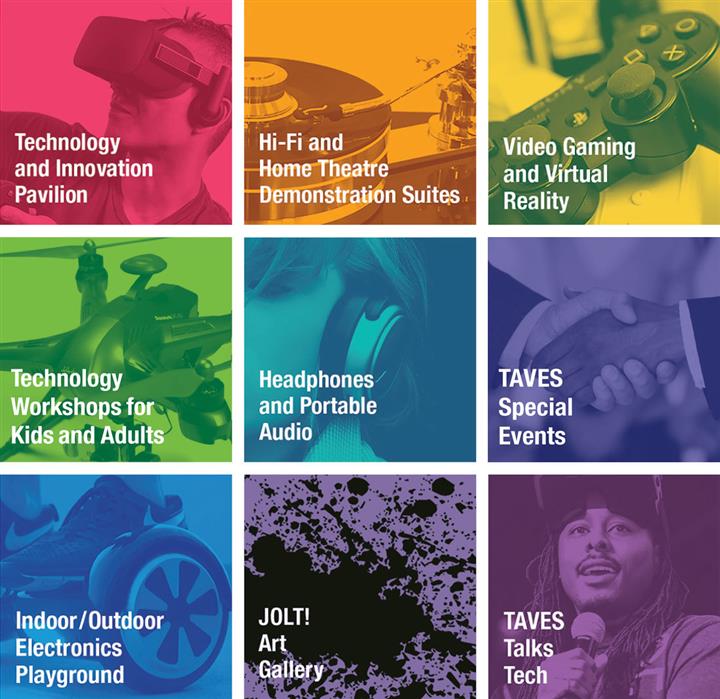 The TAVES Consumer Electronics Show is Canada's ultimate consumer technology event.  This year's show is set to feature the largest number of exhibitors and new product launches since the show's inception.  A massively expanded show floor for 2016 will highlight cutting-edge products in the most exciting categories: from virtual reality to drones, hifi & home theatre, robotics, 3D printing, electric vehicles, and lots of tech toys.
This fall, TAVES will also offer a new TAVES Talks Tech series of talks where can learn from leading industry experts and innovators.  The number of workshops, for both adults and kids, will also be significantly expanded, covering topics such as robotics, coding and 3D printing.
To purchase an early-bird ticket (and save $5) please CLICK HERE and then click "Enter promotional code" [just above the green "Order Now" button].  Enter code 16nova, and select your desired number of tickets above.
This discount is valid until Oct. 15th and for a limited number of tickets, so pick up yours today!  Feel free to share this discount code with your friends online 🙂
To find out more about the TAVES Consumer Electronics Show, please visit www.taveshow.com.  TAVES runs October 28-30, 2016 at the Sheraton Parkway Toronto North and Best Western Hotels, in Richmond Hill, ON.
The 3-day show runs from Friday, Oct. 28 to Sunday, Oct. 30, 2016 in Richmond Hill, ON.