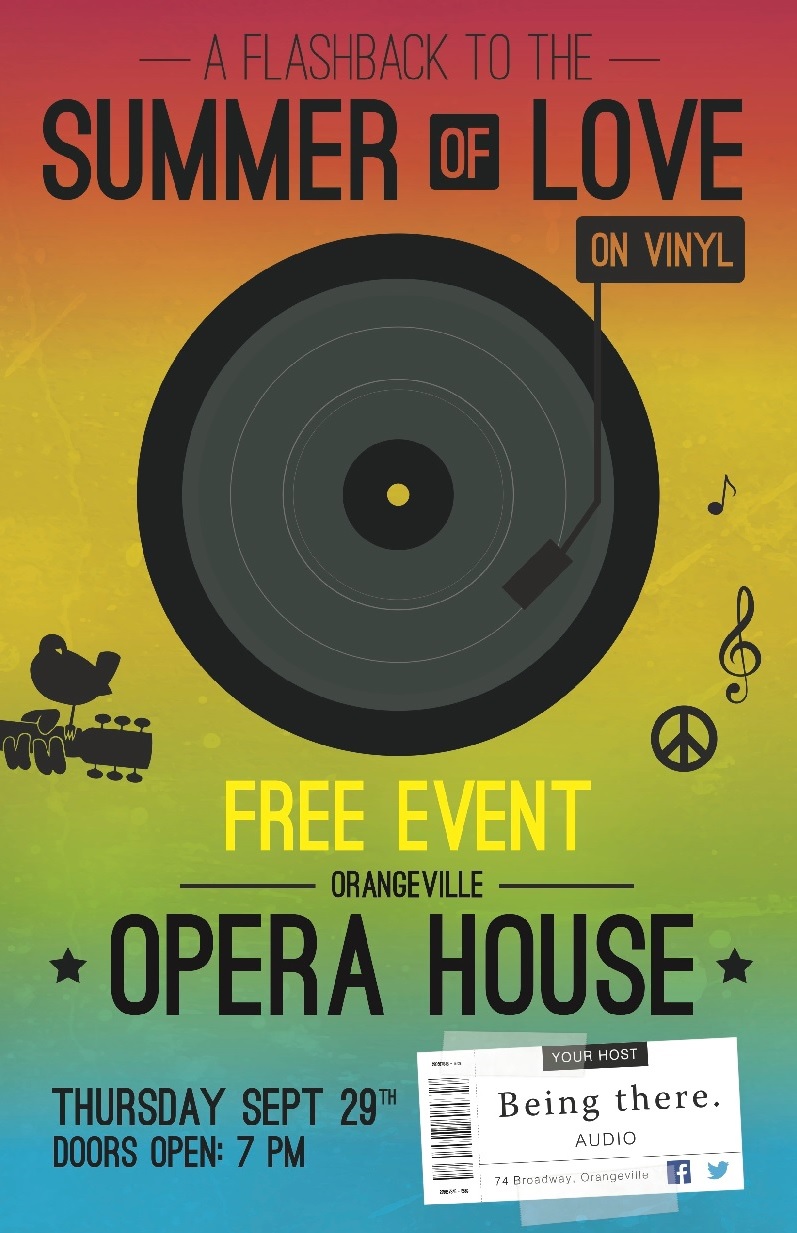 For all those interested in music and also in vinyl, you might be interested in attending this event that will serve to launch the new name of an Orangeville HiFi audio dealer.
Being there. Audio (formerly Aardvark Boutique Audio) will be hosting this FREE music even on Thurs.Sept. 29th at 7pm.
Door Prizes too!
Here is the INVITATION:

Thursday, September 29 at 7 PM – 10 PM
Orangeville Opera House-87 Broadway
To all interested in (re)discovering the joy of good hi-fi
YOUR HOST: Being there.AUDIO. (formerley known as Aardvark Boutique Audio)
We are please to invite you to a free event, "A Flashback to the Summer of Love" at the Orangeville Opera House to announce the new name of our hi-fi shop: Being there. Audio (still located at 74 Broadway, Orangeville.)
Come for the music, and perhaps come curious to know if a real-world home hi-fi system can actually fill the hall with music… and perhaps, the spine-tingling sensation of…being there.
Peter and Phil
More information can be found at: Summer of Love Event on Facebook and www.facebook.com/aardvarkaudio