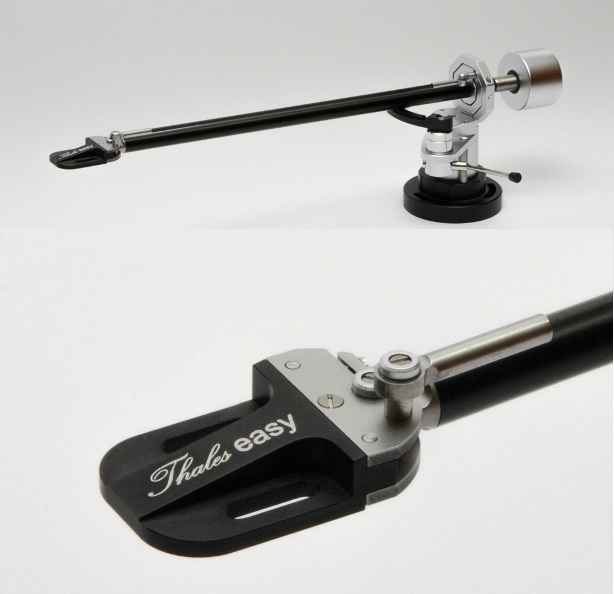 Thales, a Swiss company, has just introduced a new tonearm product – the Thales Easy.  The new Easy tonearm model aims to provide very high performance at a very competitive price.  The new tonearm has a variable offset angle, based on Thales latest geometry. 
With six bearing points there are three null points for the horizontal tracking error, plus a zero point for the variable offset angle, making the Thales Easy a very novel tonearm design.  The design allows the cartridge to be guided on an ideal tracing line, much like that of a parallel tracking tonearm.  Hence, side forces are reduced greatly, resulting in improved sound.  
The new Easy is leverages the knowledge gained from Thales reference tonearm model – the Thales Simplicity.  This ensures that the Easy will be rooted in a high performance design.   
The new Thales Easy tonearm is currently available at a MSRP of: $5,800 U.S.  Look for more information at: http://www.tonarm.ch/
Comments are closed.