Bigger, better, and bolder, the upcoming tech show will cover more cutting-edge products than in years' past
You don't need to make the annual pilgrimage to the Consumer Electronics Show (CES) in Las Vegas every January just to catch a glimpse into the future of personal technology.
Instead, Canadians can attend the 5th annual TAVES Consumer Electronics Show, taking place from Oct. 30 to Nov. 1, to visit nearly 100 exhibitors showcasing the very latest in audio-video gear, mobile technology, digital imaging, connected cars, interactive entertainment, and more.
The show will also feature speakers, panels, meetups, seminars, and live demonstrations both inside and outside of the facility.
Speaking of the location, TAVES Consumer Electronics Show has outgrown its previous space in downtown Toronto and will be hosted for the first time at the Sheraton Parkway Toronto North Hotel & Suites in Richmond Hill, part of York Region.
Fitting, perhaps, as York Region is commonly referred to as "Canada's High Tech Capital," as it's home to more than 4,000 Information & Communications Technology (ICT) companies – Canada's largest ICT cluster on a per capita basis.
The show is easily accessible via public transit from Toronto, as well as by vehicle – the facility is located near the intersection of Highway 7/Highway 407 and Highway 404 – plus unlike downtown Toronto, parking is free!
The three-day show isn't just an opportunity to see technology from multiple local and global companies, but it's a chance for attendees to get their hands on it, as well. Listen to the latest high-resolution audio players, try on wearables like smartwatches and next-generation fitness bands, and slide your finger down the side of the pencil-thin 4K Ultra HD televisions for 2016.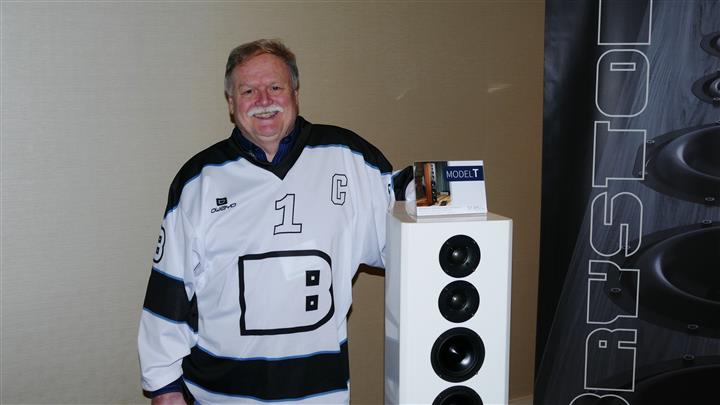 Music lover's paradise
If you love music and movies, you'll be delighted to explore an extensive number of high quality home audio & video brands at TAVES. The show floor spans a large number of dedicated demonstration rooms, showcasing the latest audio products and cutting-edge home theater technology. From big brands to niche high-end brands, TAVES has products to satisfy everyone's taste and budget. Are you in the market for a shiny new 4K UHD TV? Be sure to check out the Update TV & Stereo / Samsung rooms at the show for some amazing show specials.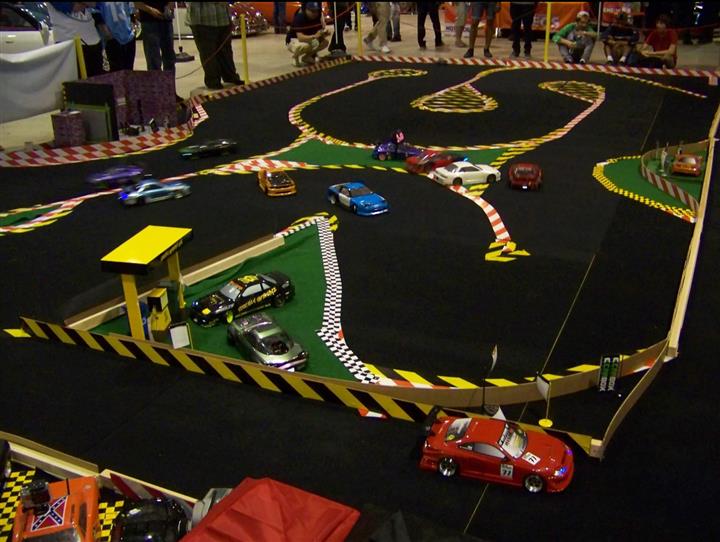 Robotics n' vehicles
Attendees of TAVES Consumer Electronics Show will be treated to emerging technology demonstrations as part of its "Technology & Innovation" pavilion, ranging from robotics and Internet of Things (IoT) devices to aftermarket smart home gadgets and 3D printers.
Robots and robotics kits will be on hand from companies such as Logics Academy, Canada Robotix and even a FIRST Robotics Canada team. On a related note, kid-centric exhibits include robotics workshops and coder education for beginners. More on this below.
Also worth checking out: Makerwiz and their Filabot device for 3D printing, dubbed the "future of the recycling bin," as it aims to make plastic the solution to its own problem it creates.
On Saturday, October 31st only, an "Outdoor Electronics Playground" will feature the latest in electric vehicles, automotive technology, e-bikes and scooters, unmanned aerial vehicles ("UAVs")/drones, and remote control toys.
Climb behind the wheel of a Tesla electric sports car, while Volvo will demonstrate the cutting-edge innovations and safety features in their latest vehicles.
Game on (and on and on)
For the first time in its history, the 2015 TAVES Consumer Electronics Show will focus heavily on the multibillion video game space.
Whether you're a casual fan, enthusiast or looking to break into the industry, this year's show features a video gaming discussion panel, called "Gaming: Second Contact" – a sequel to last year's sold out "Gaming: First Contact" event in downtown Markham. Moderated by yours truly, we'll chat with a number of local game companies to talk about today's opportunities and challenges, designing for mobile platforms, working with big brands, how to follow up on a hit game, and what to expect in the near future. All attendees will have an opportunity to meet and chat with the panel. This will take place on Saturday, October 31 from 1pm to 2pm.
Not to be outdone, this year's show will feature virtual reality and augmented reality technologies, including Markham, Ontario's own Sulon Technologies' mind-blowing Cortex headset, along with the highly-anticipated Oculus Rift headset (and supported games) displayed and discussed by multiple exhibitors. Purchased by Facebook for 2 billion dollars, Oculus Rift is debuting in early 2016 but you can try it on here first.
Several local console and PC games will also be playable, some not available commercially just yet.