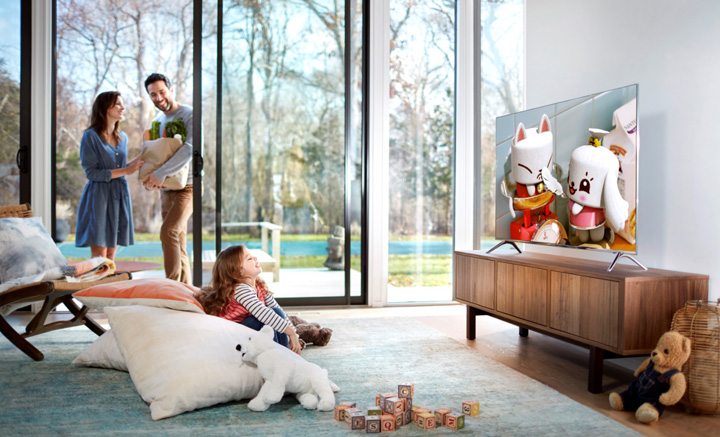 It's winter again and with the falling temperatures it's time to catch up on all your favorite shows and movies. Seems like as good an excuse as any to upgrade that old flat screen to a shiny new 4K model doesn't it? Most people think this should be pretty straightforward – just head to your nearest dealer and buy whatever's on sale.  After all, all you really want to do is watch zombies, right?  This approach is fine if good enough will do. However, if you really want to maximize performance and make those zombies look their best, there is much more to consider.
As you search for the perfect set, you'll encounter a plethora of manufactures, models, features and, worst of all, acronyms – lots of acronyms. HDTV, UHDTV, HDMI, HDCP, HDR, fps, LCD, LED, OLED, QD and Gbps are the biggies you'll encounter on this particular venture. To make sense of it all, you can either go back to school for an electrical engineering degree or choose an easier path and just keep reading.HDTV should be an easy one. High Definition TV has been with us for a long time now. This is what you're trying to upgrade from so you definitely don't want to buy another one. Ultra-High Definition TV or UHDTV is what you're really after. This is the so called "4K" TV you've been hearing about. These sets have four times more pixels than HDTV and consequently give you a much clearer and sharper image.
So far, so good, right? LCD, LED, OLED and QD are all about the fundamental technology the TV uses to produce the image you see on the screen. LCD stands for Liquid Crystal Display, QD for Quantum Dot, LED for Light Emitting Diode and OLED is an Organic Light Emitting Diode. Details of how these technologies work is well beyond the scope of this article, but the main thing to know is that out of all these different technologies OLED will give you the best results, followed by the quantum dot displays. Quantum dot technology is, in fact, an enhancement to standard liquid crystal displays that increases their performance to near OLED levels.
Now comes the fun stuff. High-Definition Multi Media Interface or HDMI is the name of the connectors used to link together sources, receivers and displays. In the TV world, HDMI version 2.0a is the one to get. It's capable of high speed data transfers up to 18 Giga bits per second (Gbps) and is high dynamic range (HDR) compatible. HDR (or HDR10 as it's formally known) is a technology that allows a display to dramatically increase its contrast ratio. This is the contrast between the brightest and darkest image the display can produce. HDR provides a much more accurate and realistic viewing experience.
The HDMI 2.0a version also enables video signals with a greater number of frames per second (fps). In fact, up to 60 fps is now supported. This is twice the frame rate of regular TV and 2.5 times greater than the typical 24 fps frame rate used in the film industry. The higher frame rate leads to smoother, less jagged motion. Finally, thanks to a 10 bit colour gamut, HDMI 2.0a supports a very rich colour palette even at 4K resolutions. It can actually support more than 1 billion colours.
High-bandwidth Digital Content Protection or HDCP is the copy protection scheme used to prevent piracy. You really need to choose components that support version 2.2 or higher. Earlier versions will not allow you to watch 4K content. UHD Blu-ray players for example, absolutely require it and simply will not work without it.
As you may have realized by now, there's a lot to consider if you're looking for a top notch TV for your living room or home theater. You need to think about which technology it's based on, which version of HDMI it supports, its maximum resolution, its highest frame rate, its colour gamut, HDCP and whether or not it supports HDR. It's possible to dive even deeper into the abyss and look into motion resolution or the colour compression formats it supports. Seems pretty daunting doesn't it?
Fortunately, a group of industry heavy hitters have formed the UHD Alliance. The members include hardware manufactures like Sony, Samsung, Panasonic, LG and others but it also includes content creators like DreamWorks, Paramount, Universal, Disney, 20th Century Fox and Netflix. Even content distributors like Rogers and audio companies like DTS, Dolby and THX have gotten involved. There are currently 35 corporations in the alliance. The group's goal is to facilitate the consumer's selection process to provide "a seamless, integrated and high-quality UHD ecosystem from end-to-end" (source: UHD Alliance home page: http://www.uhdalliance.org/). This will involve both certified content and hardware. If they meet all the necessary requirements, they will be allowed to bear the "UltraHD Premium" logo.