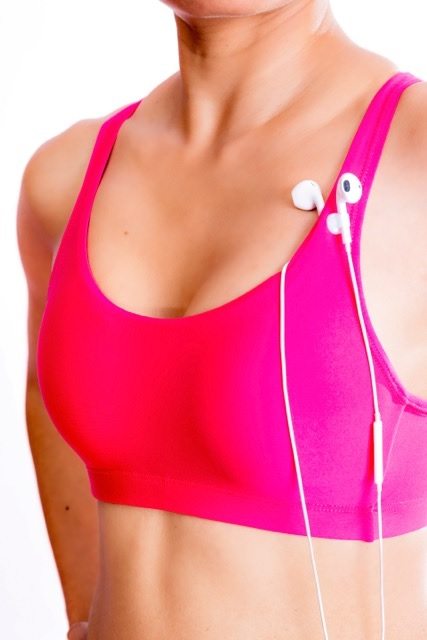 The inventors of Nearbuds: Magnetic clips for Apple EarPods, are among the first companies to join the 2017 edition of the TAVES Consumer Electronics Show in Toronto, Ontario [location and dates of the show will be announced in the next few days].
Nearbuds are magnetic clips that attach to your EarPods and allow you to conveniently stash, store and carry them both at home and on-the-go. Tired of lost, tangled or damaged earbuds? Frustrated by organizers, holders and winders that never seem to work? It's time you discovered the amazing new Nearbuds magnetic earbud accessory. If you use earbuds while commuting, working out or in your leisure time, you probably spend hours untangling wires, hunting for them or even just looking for somewhere to store or stash them while keeping your hands and ears free. Believe us, we've been there too! That's why you can now clip them around your neck or attach them to any magnetic-friendly surface.
Earbuds get tangled up in purses, bags and backpacks. They also get lost or damaged during travel and sometimes even end up in the washing machine. Often they just break apart from wear and tear. Nearbuds are designed to fix all that. As the makers of Nearbuds we know how hard it can be to store your EarPods while on the move. You want to keep them handy in between uses, but there's just nowhere to put them that's safe and convenient. That's where we got the bright idea to attach magnets to the earbud and jack pieces of our EarPods. That way, we could fasten all
three components together to stash them in a pocket or backpack. And guess what? No more insane tangling!
Maybe you just want to use one earbud, without the second one hanging loose and dangling around? With Nearbuds, you just snap your two earbuds together for single ear use.
Nearbuds invites all NOVO readers to come by their TAVES Consumer Electronics Show booth and introduce themselves.
For more info, please visit www.nearbuds.com