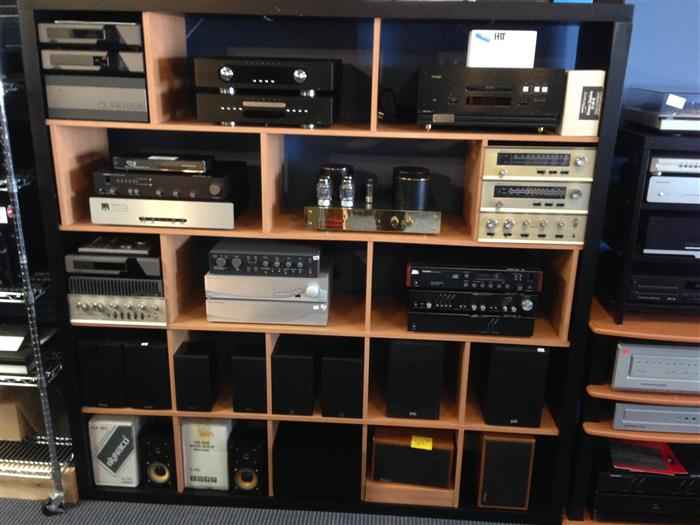 There is no question that Angie's Audio Corner is one of the greatest audio stores in Canada.  And now there is yet another fantastic reason for music fans to pay Angie a visit.  It's called the "Annex" and it offers consumers with smaller wallets a chance to build a high quality audio system.  The new store is filled with previously enjoyed audio components, classic vintage pieces, and tons of records and CDs.  Inside, you will find just about any audio component and accessory you can imagine, including CD players, solid state amps, tube amps, speakers, turntables, ghetto blasters, headphones, cables, and various accessories.  Located on the same property as Angie's Audio Corner retail store (12261 Yonge Street, Richmond Hill, ON; Tel: 905-773-7810), the Annex is housed in a standalone 2-storey building.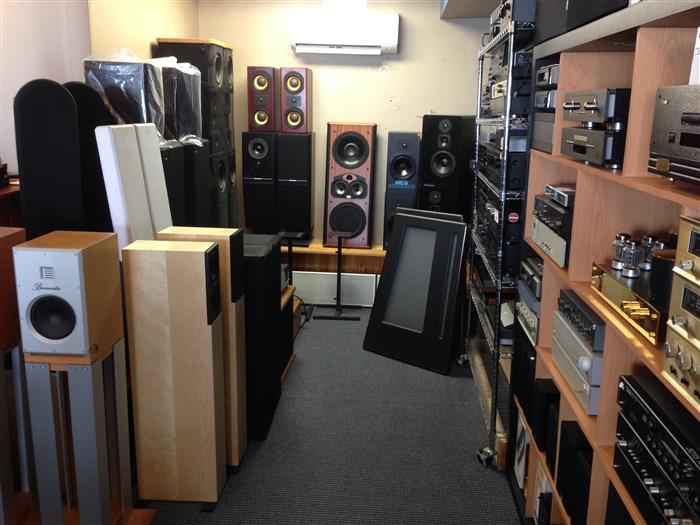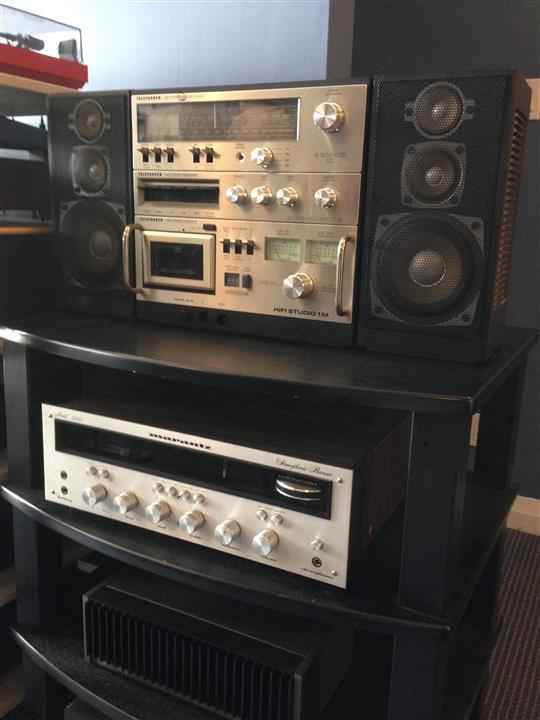 Walking through the main floor of the store is like driving down the audio memory lane.  The massive collection of gear here consists of previously enjoyed gear, components that were traded in by customers, clearance items, end-of-production components, and consignment items.  Since Angie owns two other stores (Angie's Audio Corner and American Sound of Canada), the equipment that makes it here ranges from entry-level all the way up the high-end.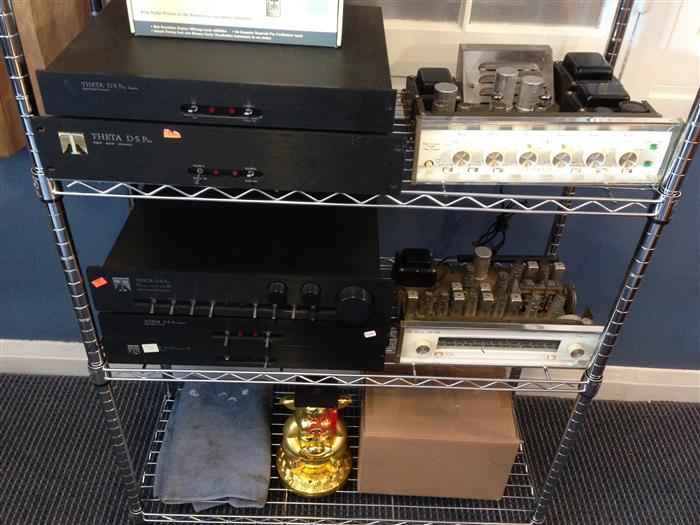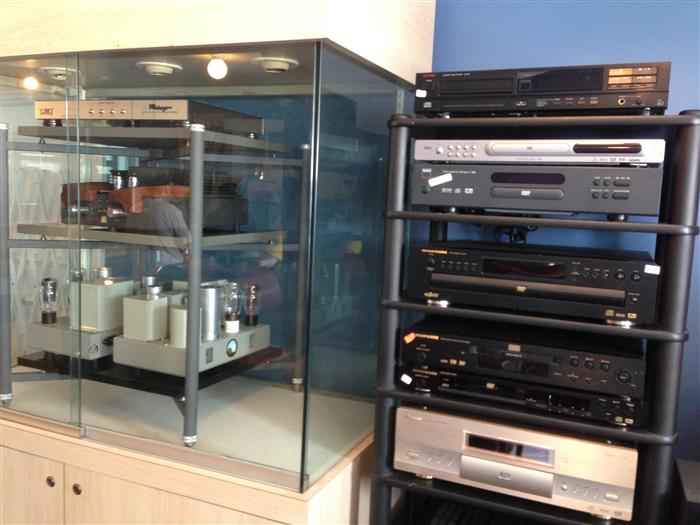 The idea of the Annex is to allow music lovers with smaller budgets to purchase high quality audio gear that may not have been achievable at the original price.  Buying used audio gear enables consumers to build complete systems for a significantly lower price, sometimes a small fraction of what a new system might cost.  The Annex is also the perfect place for music lovers to trade-up their existing audio gear to higher performance components.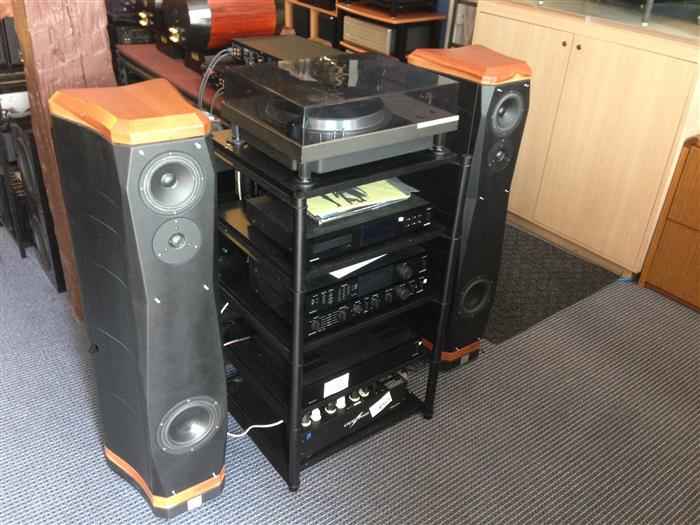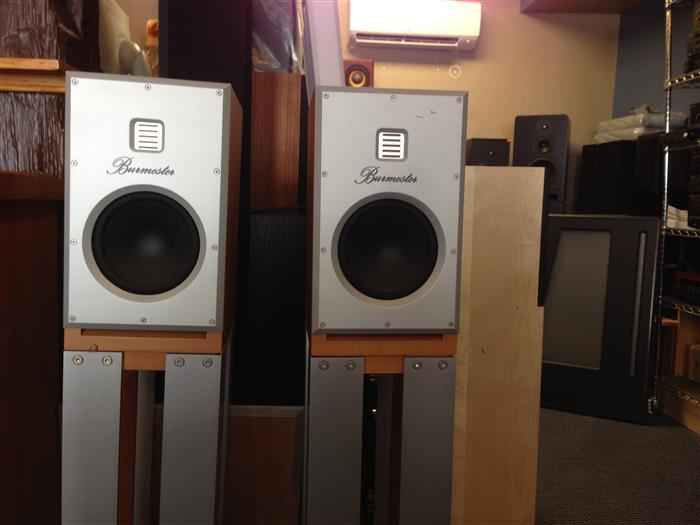 And like the prized pieces at an antique market, many of the audio components at the Annex have a story associated with them.  Most come from Angie's regular customers and it's surprising just how many of the stories Angie actually remembers.  For example, during the store tour Angie pointed me to an audio system that one of her customers owned back during their university years.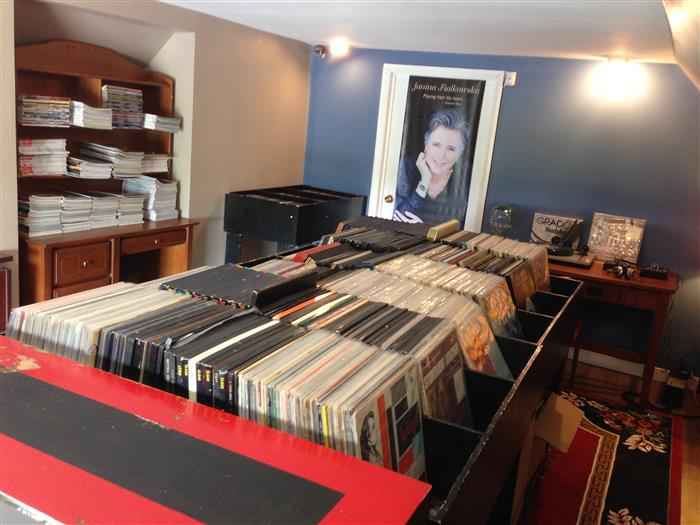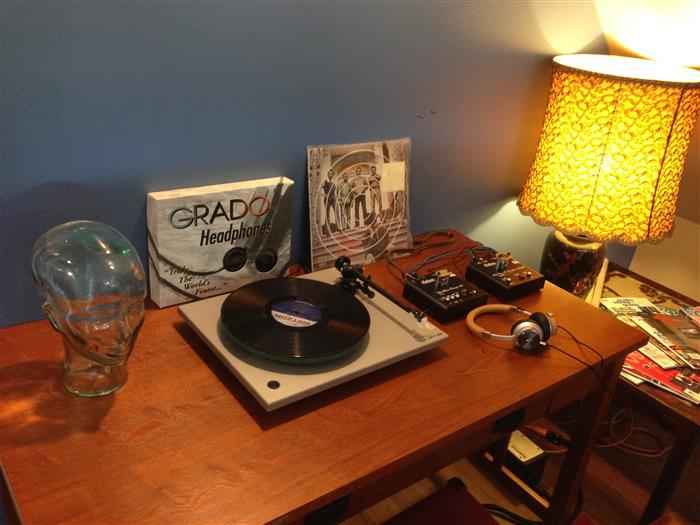 The second floor of the store is devoted to music software.  Here you'll find hundreds of records and CDs spanning the classical, jazz and rock & roll genres.  There is also a bookshelf filled with classic audio magazines (Stereophile, Inner Ear, UHF, Home Theater, etc.) and a record player / headphone listening station. Most of the records here come from Angie's personal collection and are in pristine condition – you won't find any $1 records here, this is all high quality music.  In fact what you get here is essentially some of Angie's history, these are the albums that guided Angie on her exploration of music and audio equipment during the 37 years that she's been in the audio business.
But all of this is a mere sampling of what is on offer here at the Annex.  To truly experience it, you simply have to visit the store.  Angie's Audio Corner and the Annex are located at 12261 Yonge Street, Richmond Hill, ON, L4E 3M7, (Tel: 905-773-7810).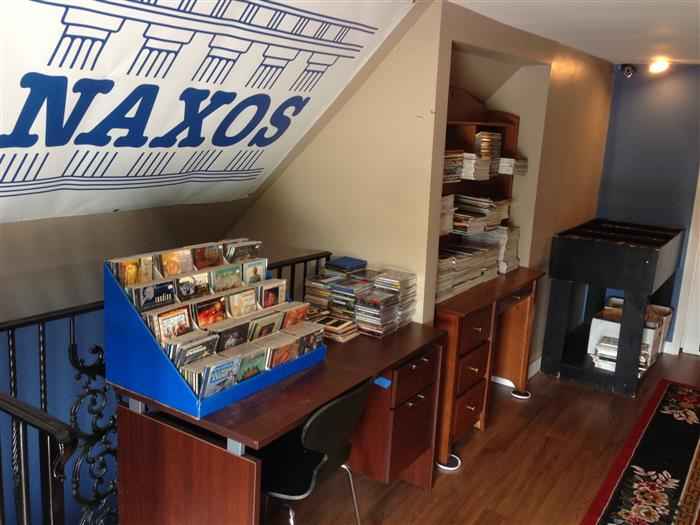 Comments are closed.