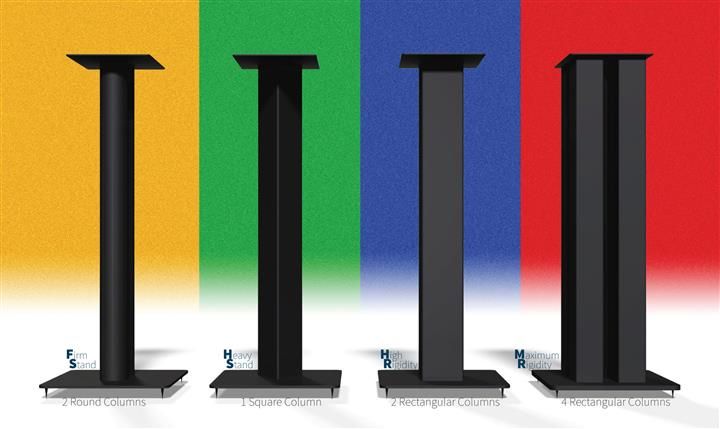 Bryston has just announced that it has become the international distributor for Target Audio Products who manufactures high quality loudspeaker stands. It's no secret that bookshelf speakers perform best when paired with high quality, robust speaker stands.
In 1981, Target pioneered the concept of high mass, high rigidity stands. Weighing up to 44 pounds (20 kg) per stand, today's Target products are manufactured completely in North America and represent the finest quality, best sounding stands available for loudspeakers of all price categories. Each stand is constructed of hot-rolled steel and is finished in a rugged yet attractive powdercoat ensuring years of durability.
Like Bryston, Target manufactures top-quality products based on the science of sound without dubious claims of uncertain merit. Both brands are based in Ontario, Canada which ensures a streamlined quality control and distribution strategy
Target offers 4 lines of increasingly robust stands each available in heights ranging from 20 inches to 28 inches designed for compatibility with virtually all shelf and stand-mount loudspeakers.
For more info, please visit www.bryston.com