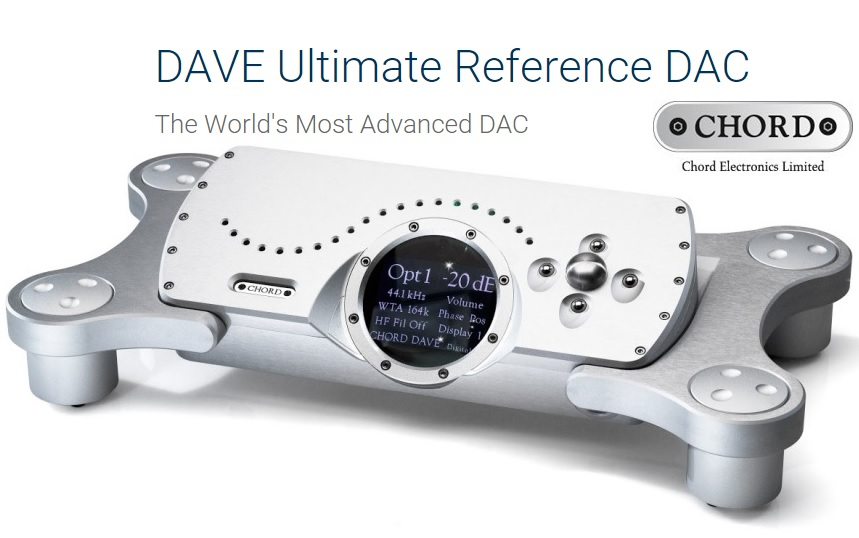 Chord has just announced that they are going to soon unveil details on their most ambitious project – an all-new product that will have real mass-market appeal and make music by Chord available to more people than ever.
On October 14 in London, England, Chord Electronics will unveil this new product. A product so significant that Chord is making this a world-wide event so North American press can receive all the same news, information and review samples at the same time – instead of weeks later!
Bluebird Music, the North American distributor for Chord Electronics, will be hosting the North American events. No further details will be made available until October 14 and on October 15 in New York City this new product, along with Chord's new flagship DAC, DAVE will be revealed.
The public and press are invited to join the upcoming release events, as follows:
NEW YORK CITY – OCTOBER 15, 2015
Stereo Exchange – Best of Both Worlds Event
627 Broadway Avenue, New York, NY
Thursday October 15, Drop in 12pm to 7:30pm
SAN FRANCISCO – OCTOBER 22, 2015 – MEET CHORD'S ROB WATTS
Audio High – The Resolution Revolution Event
165 Moffett Blvd., Mountain View, CA
Thursday October 22, 4pm to 8pm
Los Angeles – October 24
Toronto – October 30
RSVPs are appreciated, though not required. For North American events – RSVP to: jrein@bluebirdmusic.com
Look for these and other Chord products at: http://www.chordelectronics.co.uk