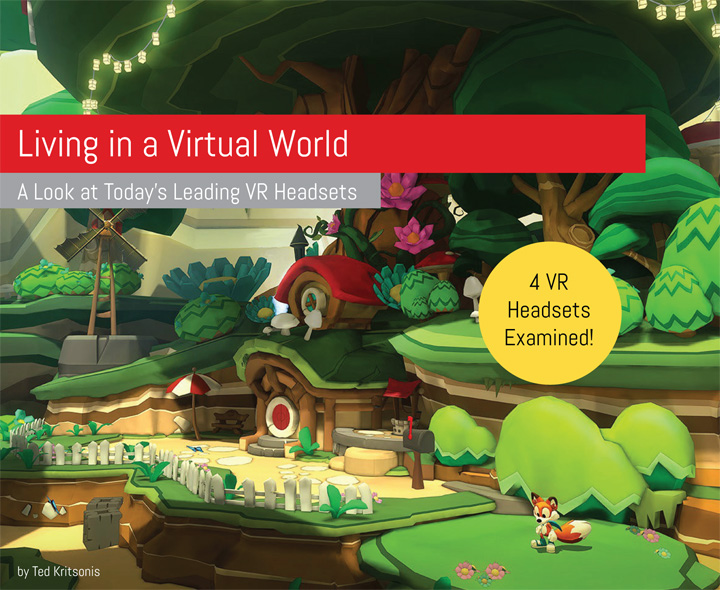 It may come off like a buzzword, or even a short-term fad, but VR, or virtual reality, looks like it's going to stick around for some time. The idea, and even implementation, is not new, given the technology goes back at least 50 years, but the computing power to drive today's content makes it ready for a new era.
Part of the reason for that is because VR transcends industries. It's not all about gaming or video. It has the potential to disrupt or impact industries as varied as real estate, health care, engineering, retail and travel, among others.
The immersive experiences afforded by VR also broaden the effects on our senses in how they go beyond what is merely being seen, but also how sound resonates spatially, and touch is simulated through accessories. It's what marks the unique distinction of standing on the edge of a virtual mountain and feeling the depth of the land below, though both feet are firmly planted on solid ground in real life.
It's also in how medicine may be easier to teach by using 3D models that can be inspected from all angles, or how a home can be walked through from half a world away. The possibilities are compelling, and the learning curve relatively easy to understand. For the moment, the number of vendors entering the VR space is continually growing, but here are some of the standouts leading the pack.
HTC Vive
One of the premium VR headsets and experiences currently available, the HTC Vive is not just a headset, but rather a sum of parts required to make the experience work. This necessitates some space because there are two base stations that need to be about 15-feet apart and 7-feet high diagonally facing toward the middle, which helps create a play zone for active movement.
The two wireless controllers are key because they will appear in virtual form as tools or weapons when viewed through the headset. To add some safety measures, the front-facing camera allows the wearer to see the real world with a simple tap. A grid also indicates where the physical limits are in the virtual space once you get close.
The headset itself must be plugged into a Windows computer that is capable of processing and playing the content. A fast processor and graphics card are absolute must haves, with plenty of RAM to ensure smooth performance — specs that are generally found in high-end gaming desktops (and some laptops). Anything less than that won't cut it.
The good news is that the hefty investment in simply being ready to use the system is matched by a growing library of content to keep things fresh. HTC currently has hundreds of items, from games to immersive video, already available at varying prices to download. Given the size of some of the files, a large hard drive is probably a good idea on the heavy-duty PC needed to run everything.
Since the Vive is really a partnership between HTC and game developer Valve, content can be viewed or played in a sit-down setting, like playing on a compatible laptop and using the headset to emulate a cockpit in a game like Elite: Dangerous, for example. While nice and fun to play, the true scope of the Vive's functionality comes out when the whole system is set up to make the wearer physically move.
The price to do it all is clearly in early adopter territory, with the Vive itself retailing for $799 US, and a PC needed to run it properly easily exceeding that figure. All told, a budget of $2,500 US is probably a safe bet.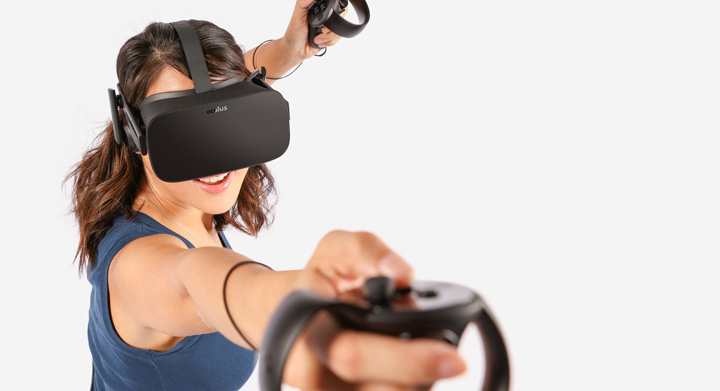 Oculus Rift
This is the VR headset that arguably set the stage for this burgeoning category from its initial Kickstarter campaign. Oculus' acquisition by Facebook in 2014 only served to put it at the top of the list. The headset is lighter and arguably sleeker than the Vive, with a similar build, save for a couple of distinctions.
Like the HTC Vive, the Rift has two OLED panels with a combined resolution of 2160 x 1200, meaning each eye has a 1080 x 1200 resolution. The 90Hz refresh rate is as fast as it gets right now, and the 110-degree viewing angle as wide as it is going to be for the time being. Headphones have to be plugged in to add the sound elements, and Oculus includes a pair to go with the headset, though any others will also work, too.
However, the Rift doesn't have a camera in the front to see the real world ahead, nor as wide a playing zone as the Vive. It also comes with an Xbox controller to play games, though Oculus will be changing that with new Touch controllers that will allow hands to become part of the virtual world. Despite that, Oculus had a head start on game development, and thus, has more immersive games in greater numbers.
A simmering aftermarket looks to support the Rift and enhance the overall experience, though some are universal and can work with the Vive as well.
The Teslasuit from Tesla Studios (no connection with Tesla Motors) promises a full-body suit with haptic [sense of touch] feedback through the various embedded sensors to bring more stimulation to a VR experience. The Virtuix Omni adds even more movement with a motion platform that is akin to a VR-style treadmill. Users can simulate walking or running in any direction, while using controllers or peripherals to play games. The VRgo takes a similar premise and applies it to a chair for a more sit-down experience.
The Rift headset is available now for $599 US, though the Touch controllers will push that up another $199 US.