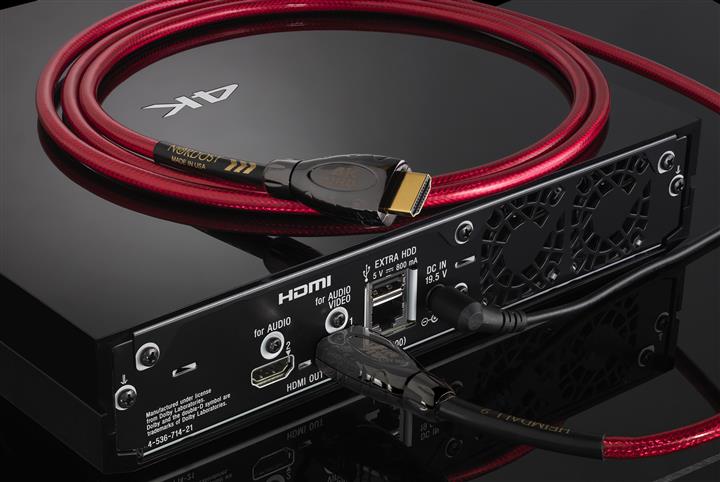 Nordost has just announced the addition of groundbreaking 4K ultra high definition HDMI cables to the company's extensive line of hifi audio and video cables. These cables were first shown at the recent High End 2015 show in Munich, Germany.
The new Valhalla 2 and Heimdall 2 4K UHD cables are the future proof solution to AV performance. While competing 4K cables may claim to have kept up with the evolving high speed, high definition standards, they fall short in reaching the vast bandwidth necessary (between 10.2GHz and 18GHz) to be categorized as authentic ultra high definition cables. Nordost's 4K UHD cables are the first in the industry that allow viewers to experience the high frame rates and Deep Color coming soon from 4K components.
The design philosophy of Nordost's 4K UHD Cables, as well as the materials used in the construction,
maximize high speed digital signaling, while eliminating incessant and damaging factors such as jitter, timing errors and crosstalk. Both the V2 and Heimdall 2 4K use Nordost's proprietary Micro Mono-Filament technology, increasing the velocity of propagation by 20%, allowing the current to travel along the conductor's surface with virtually no impedance. Nordost's 4K UHD cables are arranged in a twin-axial, shielded pair design. This design topology allows for shorter and more accurate wire lengths, which in turn reduces errors, while shielding overcomes any crosstalk issues. The Valhalla 2 4K cable even increases its gauge size, which allows it to surpass flow standards and carry Transition Minimized Differential Signaling (TMDS) beyond the critical speeds necessary to achieve excellent data transfer.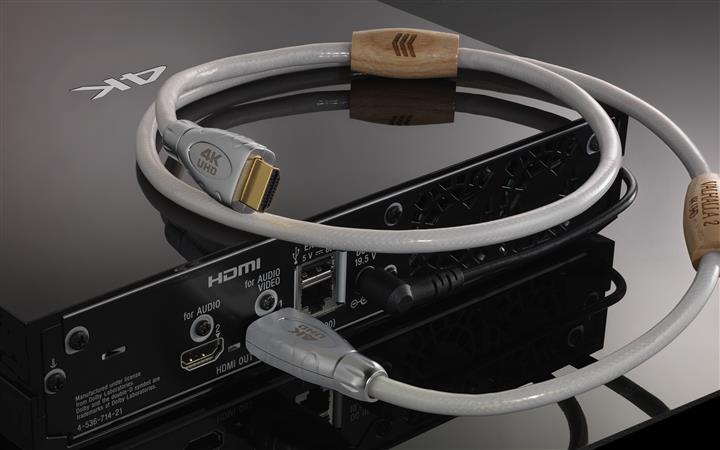 Thanks to new, groundbreaking proprietary electronics, Nordost is able to guarantee the same excellent results in cable lengths reaching up to 15 meters. All active circuitry implemented into the cabling is individually programmed and tested to ensure that 4K bandwidth requirements surpass the highest standards as defined by DPL Labs.
President Joe Reynolds says, "Nordost was the first company to fully build and design an HDMI cable in the USA. We now continue that tradition with our new 4K cables. In conjunction with DPL Labs, Nordost has spent the past year and a half conducting the research and development necessary to create a bulletproof 4K cable solution for customers who wish to attain the maximum performance from their 4K storage and video displays."
All Valhalla 2 and Heimdall 2 4K UHD Cables are handmade in Nordost's Massachusetts-based factory. Nordost is the only cable manufacturer with the ability to design each function of the UHD interface, assemble, and test the performance of every 4K UHD cable produced. By keeping the production of this cable in the USA, Nordost can ensure premium quality and an adherence to specification standards that is impossible for companies that outsource their manufacturing.
The retail price for the Heimdall 2 4K UHD Cable starts at $599.99 US for a 1 meter length.
The retail price for the Valhalla 2 4K UHD Cable starts at $2,999.99 US for a 1 meter length.
For more info, please visit www.nordost.com