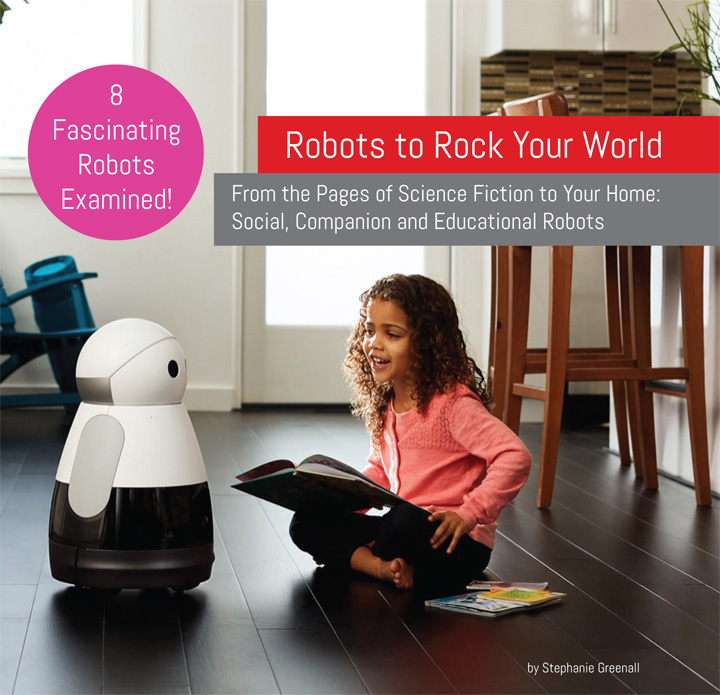 From the Pages of Science Fiction to Your Home: Social, Companion and Educational Robots To Look Out For This Year
Science fiction has always played a role in how we view robots. From Metropolis' False Maria to everyone's favourite droid R2-D2, sci-fi has shaped our expectations and fears surrounding the future of robotics. It's unlikely we will be cowering down to robot overlords anytime soon, but with the current advancements in technology it's inevitable that our everyday lives will be touched by robotics in one way or another.
Below are a few examples of how this exciting new technology is impacting our lives today.
Domestic Robots
As a child I dreamed of life in Orbit City, spending my days zipping around in a flying car, hanging out with the Jetsons, and lounging in my Sky Pad, complete with my very own Rosie the Robot. I might not be commuting in a flying car anytime soon, but having a metallic maid could be in my not-so-distant future. If January's CES (Consumer Electronics Show) event is any indication, domestic robots are ready for us, but are we ready for them?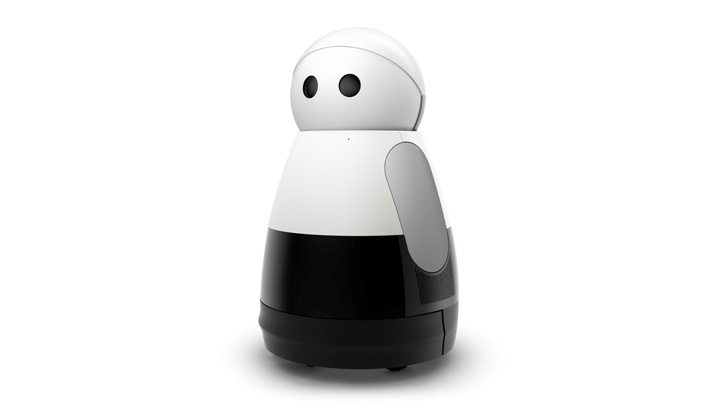 Kuri
With emotive eyes and a friendly disposition, Kuri ($699 US) is your Pixar character come to life. Making his official debut at this year's CES, Kuri warmed hearts as he rolled across the showroom floor chirping to his own beat. The intelligent home robot responds to voice commands much like Amazon Echo or Google Home and is packed with sensors so he doesn't fall down the stairs or bump into furniture. His expressive eyes can do more than communicate his responses, they feature a built in HD-camera that can capture photos and video. Using the smartphone app, voice commands or IFTTT (If This Then That) applications, Kuri can patrol your home, play with your kids, and control smart home devices. He might not be Rosie, but he's definitely not a Roomba!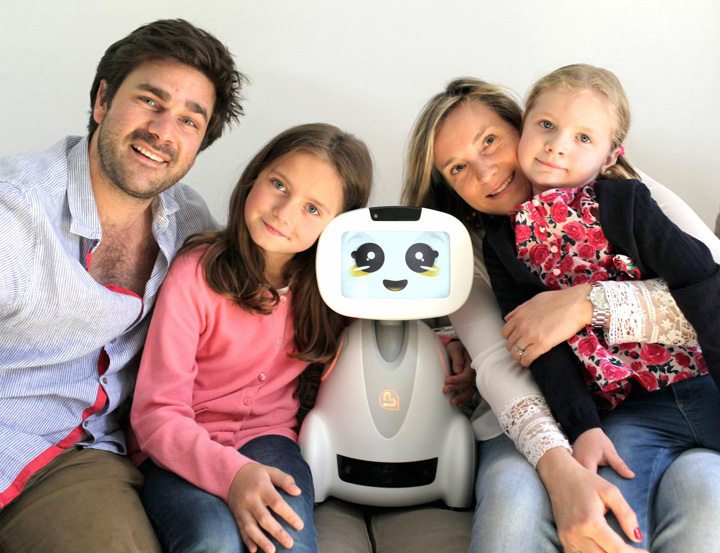 BUDDY
Another contender for cutest robot at CES is BUDDY ($980 US). Featuring a camera, ultrasound, infrared and thermal sensors, a range-finder sensor, a temperature sensor and ground detectors, BUDDY has a lot to offer. From recommending recipes in the kitchen to testing kids on their homework, this robot is ready to join your household. Unlike Kuri, BUDDY features an 8-inch tablet that acts as an interface and can be used for video calls and commands. This computerized companion not only wants to be a part of your family, but wants to democratize robotics. BUDDY is built on an open-source platform that makes it easy for developers around the world to build applications. With BUDDY the possibilities are endless.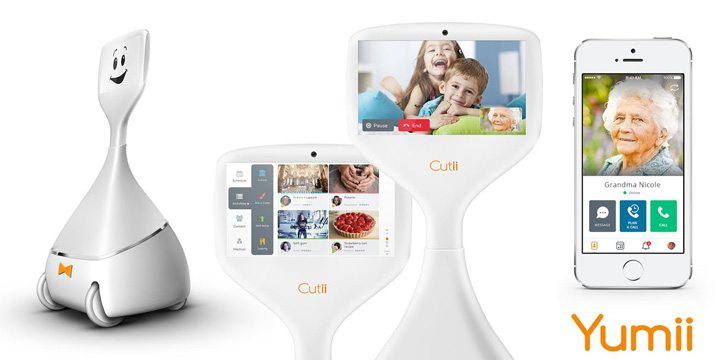 Cutii
Our world is currently facing an aging population and this change in demographics brings a host of new challenges. For many seniors, independence is not something they are willing to give up, and to remove them from their home prematurely is heartbreaking. Yumii for Cutii is a French startup that has developed a companion robot specifically designed for the elderly. Cutii (Cost TBD) works entirely through vocal commands and is designed to allow seniors to interact with their family, caregivers, and doctors. The companion resembles a tablet on wheels and can take users on virtual tours of museums, or sign them up for a local yoga class. By simplifying everyday interactions, Cutii can help seniors stay connected to their community.
Not Just For Kids
Getting older doesn't necessarily mean growing up, and for those who will always be a kid at heart, CES featured robotic toys that will make your inner child scream with delight.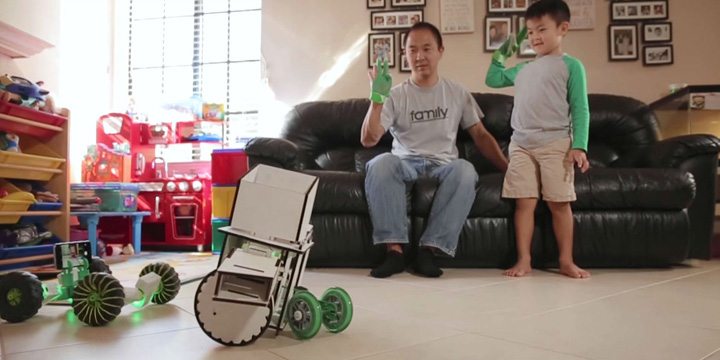 Ziro
Imagine being able to control a robot with a wave of your hand. With ZeroUI's new robotics kit, you can animate and control your robot with their new smart glove, Ziro ($249 US). Whether you're using a pre-made kit or your own design, just attach the motors and see your creations come to life. The smartphone app allows the user to map seven different gestures that will inform the movements of the motors. This kit might be aimed at kids, but Ziro can be a powerful tool for roboticists of all ages to quickly prototype their ideas.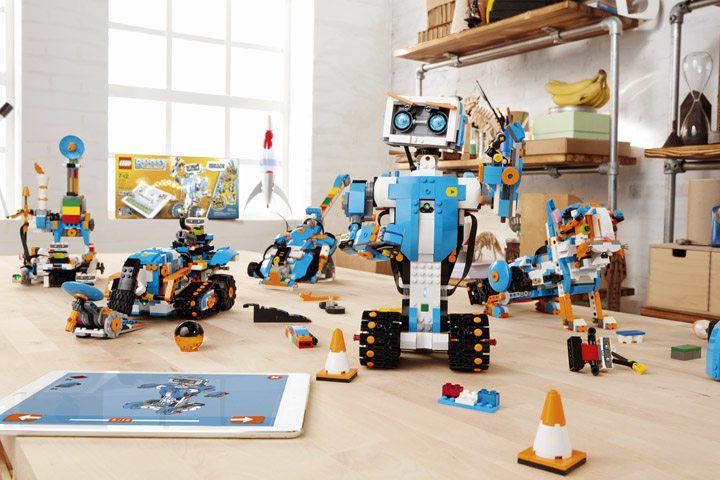 LEGO Boost
LEGO has brought joy and creativity to millions of children (and adults) over the years, and with the changing landscape of toys they continue to evolve their brand. This year, LEGO launched their Boost ($160 US) kit that includes a set of motors and programmable bricks that can be used with existing LEGO blocks to create motorized toys. The set also comes with instructions for five models including Vernie the Robot, Frankie the Cat, and the Guitar 4000. With help from the companion app, the user will be able to program their creation with drag and drop modules. LEGO Boost will be available in August 2017, so have your credit card ready!