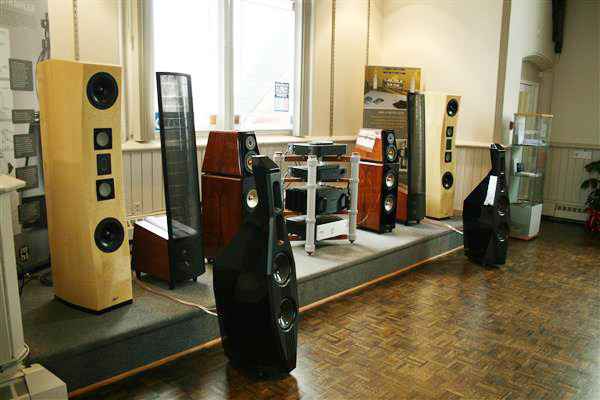 Looking for something to stimulate your hearing and visual senses this coming weekend in the Toronto area? Retailer Update TV & Stereo would like to invite CANADA HiFi readers to the launch party of its brand new Unionville *Elevated* store, located at 150 Main Street, Unionville, ON, L3R 2G9 (Tel: 905-604-5339). The main launch event will be hosted on Friday, May 2nd, 2014 starting at 5pm, but the celebration will continue all weekend long, until Sunday, May 4th. Beverages and hors d'oeuvres will be provided to all visitors. Update TV & Stereo has two other retail locations – one in Vaughan and another in Richmond Hill.
Update TV & Stereo calls this new location *Elevated* since it offers some of the best brands and products that the company offers, although you'll find plenty of affordable audio and video components throughout this store. What makes this store very special is that it is housed inside a historic church, offering an audio/video store experience like no other. This beautiful building was built in 1879 by the same architect as the Casa Loma and the Old City Hall. The owners of Update TV & Stereo have tastefully converted the church into one of a kind retail space, while maintaining much of the original character of the building. This *Elevated* store consists of one large showroom, two smaller listening rooms, as well as a dedicated home theatre room. You simply have to see the space with your own eyes.
The main room contains an attractive selection of brands and products. On the video side, there are television displays from Sony, Samsung, LG and Sharp. The stand-out TVs on display include an 85″ Sony XBR 4K and an 84″ LG 4K. AV receivers from Yamaha, Cambridge Audio, Pioneer and Marantz are placed throughout the space and ready for demonstration. On the audio side, there are numerous loudspeakers that you can listen to including the ASW Magadis, the MartinLogan Summit X series, the Joseph Audio Pearl 3, and the Lawrence Audio Cello Series (brand new, only pair in Canada, distributed by Tri-cell Enterprises). The power and preamplification is provided by Plinius, for which Update TV & Stereo is the exclusive Ontario dealer. Most of the power conditioners in the store are from Torus Power and cable lines offered include Kimber, Nordost, Siltech and Cardas. There are also turntables from Rega, Clearaudio and Unison Research, and audio and video equipment racks from BDI and Solidtech. Finally the main retail space also features 8-inch Stealth speakers build into the walls of the main room, powered by a Sonos multi-room system. The Stealth speakers are appropriately named since they blend right into the walls, rendering them completely invisible.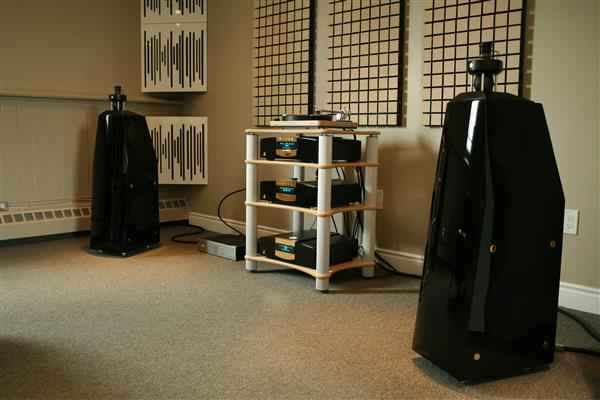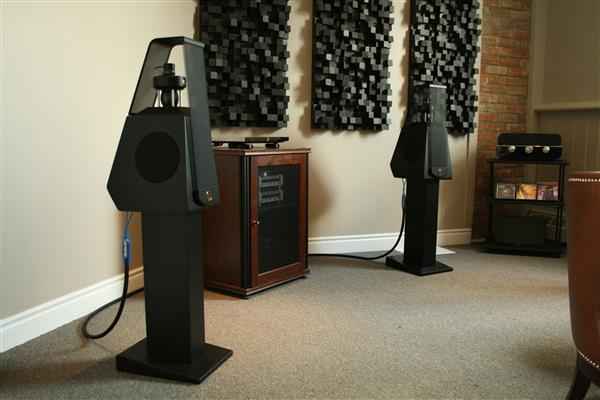 One of the more exciting news about this location of Update TV & Stereo is that it is the first retailer in Ontario to carry MBL audio products of Germany. MBL produces some of the finest loudspeakers in the world, all with an omni-directional design that radiates sound in a 360 degree field. One of the two listening rooms inside this store offers visitors a wonderful chance to hear MBL speakers and electronics for themselves. The main system here consists of the MBL Corona 116 F speakers, driven by MBL's own electronics – the C11 preamp, the C51 amp, and the C31 CD player. The modern-styled Vicoustic acoustic panels in this room are hard to miss, providing an attractive style and much needed function. Other products ready for audition in this space include the MBL 126 loudspeakers, the Devialet 170 integrated amp, a Woo Audio CD player and the Martin Logan Theos speakers. Jeremy Bryan, President and CEO of MBL North America, will be demonstrating MBL products and answer all your questions on Friday and Saturday during this special event. As a last minute addition to the launch party, Jeremy will be demonstrating the flagship MBL Reference Line 101 system!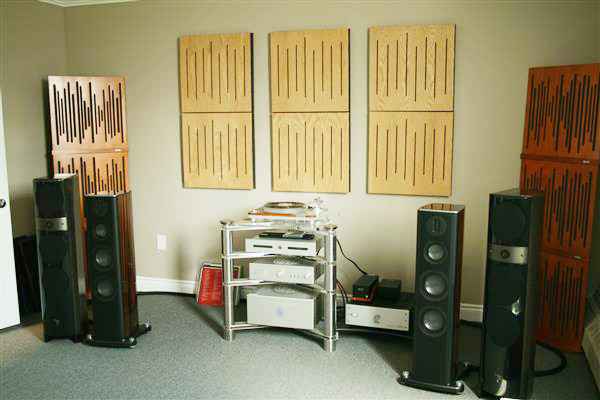 The second audio room hosts an entirely different sets of components. Ready for audition here are electronics from ModWright Instruments, including a KWA150SE power amp and an LS 36.5 tube linestage. You choose the speakers – Focal Electra 1000 Be 2 series, Monitor Audio Platinum series, Monitor Audio Gold GX series, or System Audio Explorer Master series. Also inside this room is an Acoustic Arts CD player, a Unison Research Giro turntable, a Unison Research tube amp, a Cary Audio tube amp, a Torus power conditioner and more traditional Vicoustics acoustic panels.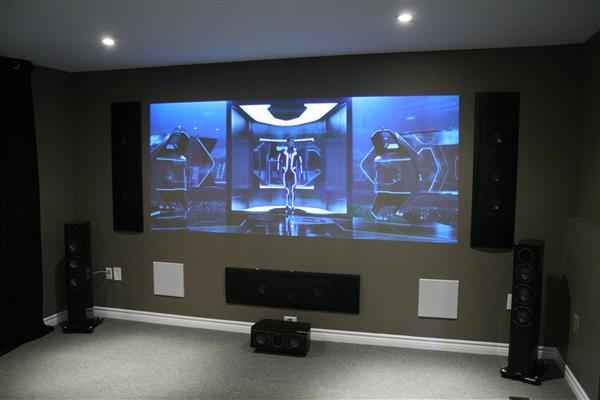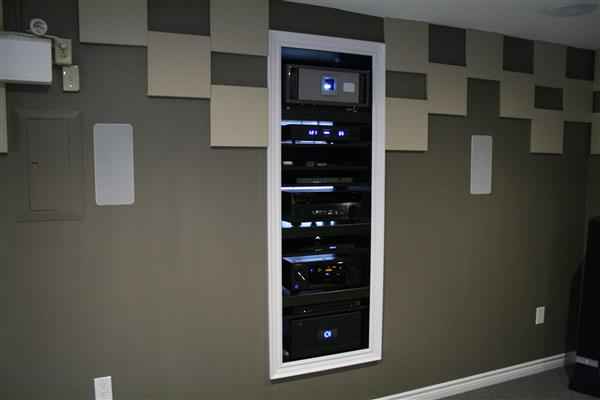 Last, but certainly not least, on the list of attractions inside this store is the dedicated home theatre room. The staff is happy to demonstrate the system here which consists of the Monitor Audio Platinum in-wall speakers, two new Monitor Audio 8-inch in-wall subs, and standard Monitor Audio in-wall speakers for the surrounds. Those who desire traditional cabinet speakers can also listen to the Monitor Audio Gold GX series, the Monitor Audio Silver series, or the mid-line System Audio Aura speakers. The amplification is provided via a multi-channel Cary Audio power amp, managed by one two high-end AV receivers – a Yamaha or a Pioneer. The picture comes courtesy of a Sony 4K projector (or a Wolf projector), shot on to a 115-inch SI Black Diamond screen. Note: the picture above was taken place before the projection screen was installed (yes, this is a very new store indeed…)
So check out the new Update TV & Stereo *Elevated* location this Friday, May 2nd to Sunday, May 4th for a fresh take on what home entertainment is all about. A few members of the CANADA HiFi team will be at the event on Friday evening.
Update TV & Stereo *Elevated* is located at:
150 Main Street
Upper Level
Unionville ON
L3R 2G9
Tel: 905-604-5339
For more info, please visit www.updatetvandstereo.com
Comments are closed.