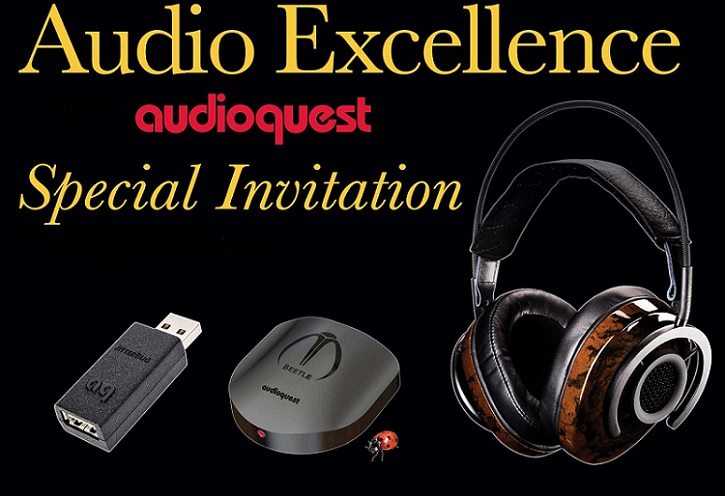 Audio Excellence will be hosting a special event on September 10 at 6 p.m. at their store showroom. The invitation details are as follows:
September 10, 2015 at 6 p.m.
'Audio Excellence cordially invites you to an evening of music and technology to be held at their showroom, located at 661 Chrislea Road, Woodbridge, ON. A special demonstration will be provided by Steve Silberman and Frederic Pinsonnealult of AudioQuest, with a discussion on the components, applications and peripherals needed to transform a computer into a high-performance media system.
AudioQuest's NightHawk headphones, new Beetle Toslink-Bluetooth-USB DAC and JitterBug USB Data & Power Noise Filter will be available at several listening stations for audition, at the store.'
If you are interested in attending this event, please RSVP to adrian@audioexcellence.ca or 905-881-7109. The store's website is as follows: http://www.audioexcellence.ca